YouTube has become a great platform for people to turn almost into a celebrity. There are a number of YouTubers whose net worth is as high as movie stars. They have a very strong and dedicated fan base as well. One among the renowned face of YouTube is
Eva Gutowski
.
The tall and gorgeous Eva's relationship has always been a matter of interest for his fans. To everyone who thinks that they have a chance with her should be aware of the fact that the 23-year-old beauty is not single. Yes, Eva is in a relationship with her boyfriend Adam Bartoshesky since 2016. Let's get the details about her new boyfriend and her other affairs.
Eva Gutowski relationship with boyfriend Adam Bartoshesky
Eva's relationship with her beau is pretty amazing. They are going strong in their relationship since the beginning even though it is not clear when they became official. However, the end of 2016 saw a lot of photos of Eva and her beau together.
Adam can be seen all over Eva's Instagram and similar is the case in Adam's account as well. The couple gives us relationship goal, as they are not just going on normal dates but are traveling places together. But, is this her first relationship? The answer is NO.
Let's learn about her previous love affairs and boyfriends.
Eva Gutowski dated Alex Hayes
Before dating Adam, Eva was in an open relationship with Alex Hayes. Although they began dating only in the summer of 2016, their love affair ended in August.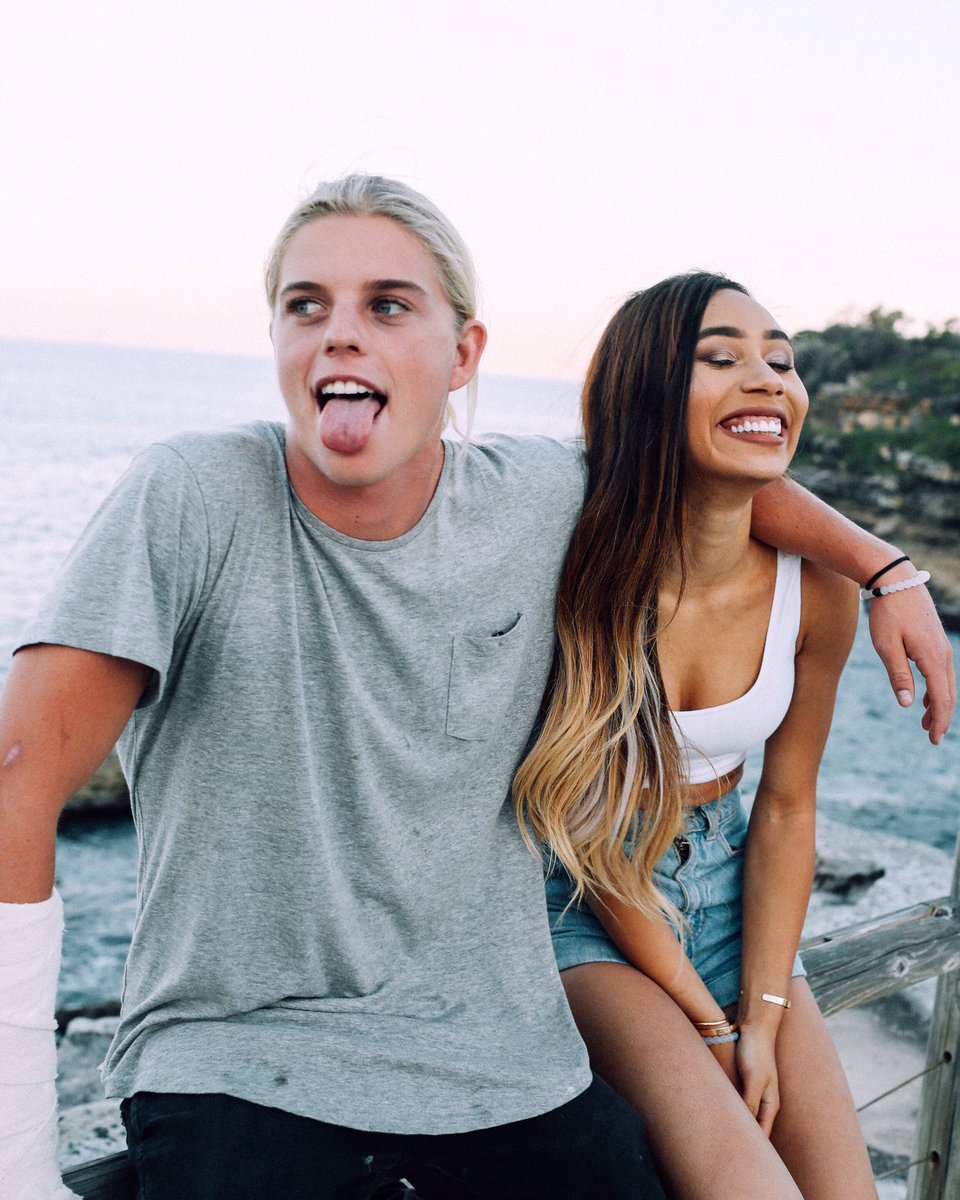 Eva Gutowski with former boyfriend Alex Hayes
Source: Twitter
The split was rather dramatic with Eve posting a nasty status on her Twitter saying that she no more wants to date people who are only in it to gain fans and followers for themselves. Even though she didn't add anyone's name there, we surely know who she was pointing at.
Eva Gutowski other affair and bisexuality
Apart from Adam and Alex, Eva has been in a relationship with Andrew Kingsbury. She also admitted that she is bisexual post her breakup with Alex.
Watch Eva Gutowski comes out as bisexual:
We are happy that Eva and Adam are going strong in their relationship despite the fact that a lot of people thought that it was a short-term fling. We hope their relationship sees happier days in the future.
Although they haven't shown anything which makes us believe that they might take their relatio