Adam Dahlberg is one of the best-known youtuber and vlogger from the United States of America. The YouTube star is just 24 now and has already been known worldwide. This famous star is married to another popular YouTube star Alesa. Adam and Alesa were in a relation for a long time. There were many people predicting that this couple will not stay together in future as they were facing on and off a relationship. However, Adam and wife, Alesa proved their love for each other to the world by handling their relations through flames. This couple then was blessed with a son who has grown much bigger now.
Adam Dahlberg and Alesa's son
Daddy Adam Dahlberg with his son Mason
Adam Dahlberg and Alesa have been together for a long time. When they were in a relationship they didn't have a good one. There were many rumours of this couple getting separated for many times. Adam and Alesa went through a break-up in mid-2014. People though this couple will never get back in a relationship again. Racing the people though behind they got back together again and got engaged in the year 2015.
Adam and Alesa in the same year of their engagement i.e 2015 welcomed their first child together. Son Mason Dahlberg was born in September 2015. Right after this couple were blessed with being a dad and mum the other YouTube friends especially Benny and Rafi Fine tweeted their congratulations to these YouTube couple for having a lovely so. And as this couple have huge fan followers everyone were very much excited to get this good news and sent warm wishes for them and the newly born child.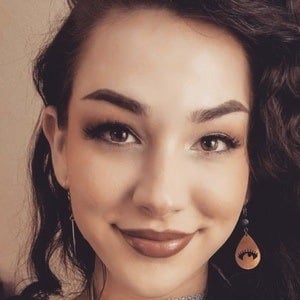 Adam and Alesa later after they got engaged created a series together which they named it "Love Craft Survival". This series went hit as it was very much related to this couple love story. The YouTube star Adam Dahlberg is a video editor, singer, director, and YouTube sensation who is known as SkyDoesMinecraft or his Minecraft username as SkythekidRS.
Adam Dahlberg before being with Alesa was said to be in a relationship with fellow Minecraft gamer Dawnables. Dawnables is a former YouTuber and former member of Team Crafted who played Minecraft. Before she would create Epic Jump Maps, survival games and minigames for many of her audience. She was active on YouTube and began creating content for YouTube in the year around 2011 or 2012, where she became popular as DawnOSaurus after Dawnables and had posted some covers of the song for her own channel.
Adam Dahlberg aka SkyDoesMinecraft and Alesa are having a wonderful relation after they welcomed their son Mason. After the birth of the son, there are rare news of this couple break-up or on and off relation to be heard. It seems like son Mason brought a spell of love which will keep his mum and dad sealed forever.