Here come a new bride and groom!! John Cena and her fiancée Nikki Bella are currently in turbo wedding planning mode.
"Extra's" Mark Wright caught up with the 40-year-old John at the "Ferdinand" junket, where he revealed that they have kind of started to get the ball rolling and said;
I think within the next month we'll hopefully have a lot of the details tied up.
Must Read- John Cena Proposed Nikki Bella and Engaged? Know about their love affair and relationship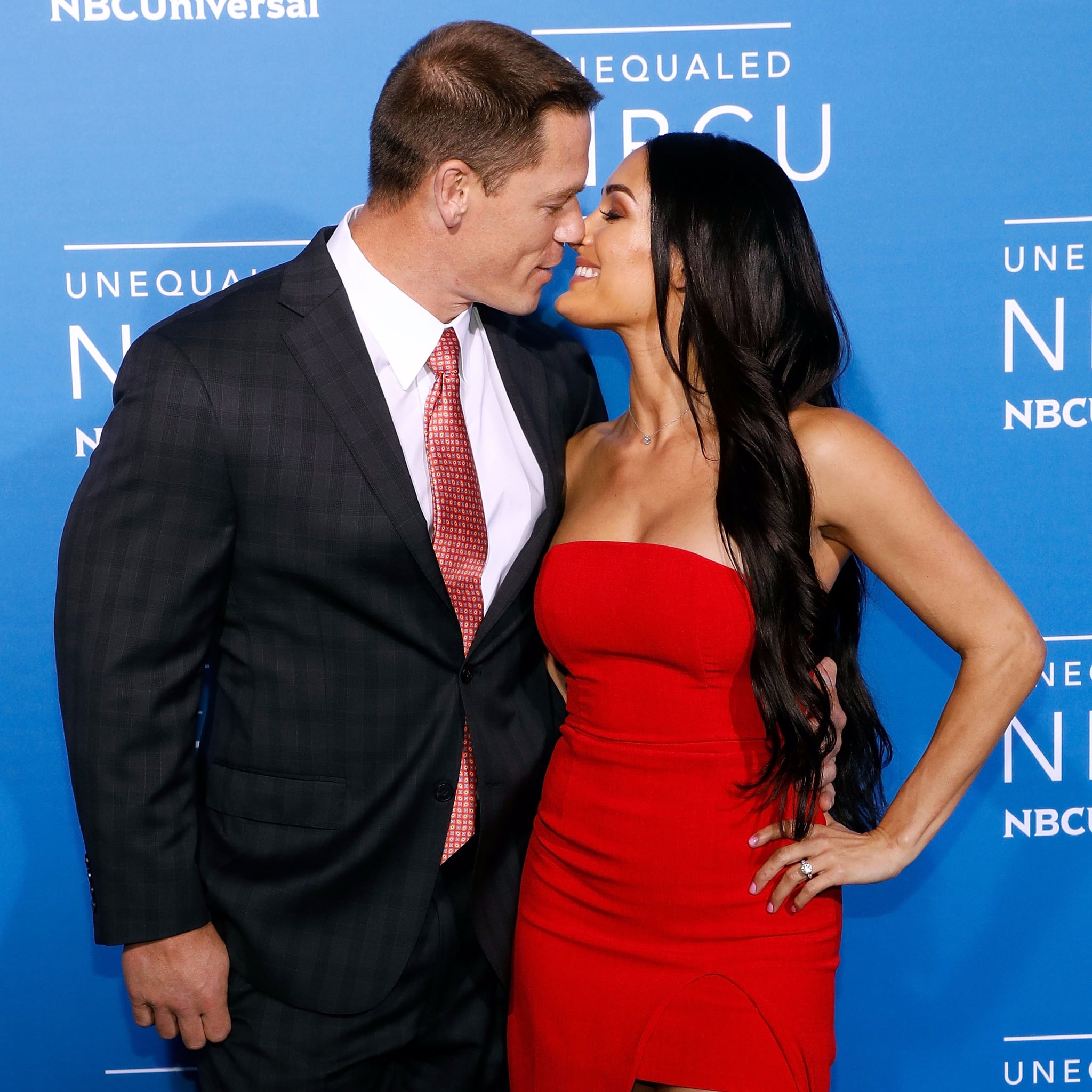 Wrestling Couple John Cena & Nikki Bella Go Into Turbo Wedding Planning Mode!
Source: popsugar
Also Read- Wrestler John Cena cheating his wife Elizabeth Huberdeau and dating girlfriend Nikki Bella
One of those details could be a choreographed dance routine inspired by his girlfriend-turned-fiancee Nikki's time in the ballroom.
John says he is "open to it," adding;
I'll give these two left feet of mine the best try I can.
Wrestling's $55-million tough guy has been showing off his softer side, voicing Ferdinand in the animated movie of the same name.
The film is about a bull with a big heart who is mistaken for a dangerous beast.
John told Mark the main message in the film is;
Be yourself… if you are yourself, at the end of the day you will surround yourself with people who like you for you.
"Ferdinand" charges into theaters December 15.