Will you be surprised to know that actress Julia Roberts, even after spending more than two decades in front of The Camera in Hollywood is still considered as the most beautiful woman? Even though there are numerous Hollywood actors who are youthful and sexy, the pretty woman Roberts is still in the front row.This proves Julia Roberts is one of the fabulous actresses who has won the title of The 2017 World's Most Beautiful Woman.
Surely, she is one gorgeous actress and her charismatic beauty deserves appreciation. Roberts is a versatile American actress and a producer who is known for her roles in Pretty Woman, My Best Friend's Wedding, Runaway Bride, and Valentine's Day.
Julia is happily married to the cinematographer Daniel Moder for 14 years now. The lovely couple is blessed with three beautiful children, twin daughters, and a son. Let's hear more about Julia's life.
Julia Roberts Is PEOPLE's 2017 World's Most Beautiful Woman!
The 49-years-old Julia Roberts still looks sizzling hot. What is the secret behind staying young and beautiful? You might definitely wanna know about it! No worries girls, we will tell you!
Julia Roberts 2017 The Most Beautiful Woman in the World for the fifth time by PEOPLE
Source: People movies
To a surprise, Julia was on the cover of PEOPLE's magazine 26 years ago as World's Most Beautiful for the first time. Now she has won the title again in 2017 making this her fifth time in a row she has won. She expressed her happiness and gratitude saying;
I am very flattered
Julia is one of good friend to George Clooney who has been PEOPLE's Sexiest Man Alive twice, Julia after achieving the title joked about it in a friendly way and said;
Pretty Woman actress Julia Roberts
Source: People Movies
I'm going to mention that in my Christmas card to the Clooneys this year.
Roberts is also famous for being a very funny person and has a good sense of humor.
Julia Roberts and George Clooney stars of Money Master
Source: Celebuzz
In her interview with Cagle and PEOPLE's style and beauty director, Andrea Lavinthal, she revealed the secrets of her ageless beauty.
Be happy and live the life you want to live. That's the key behind looking your best.
She defines the word beauty as cheerfulness. Rather than heavy make-up, she suggests looking a natural only applying sunblock. Alongside award-winning acting roles and being a mother to three children, she is a face for Lancome cosmetics. So, she uses the beauty products of Lancome and she discovered a game changer beauty product which is the eyelash curler.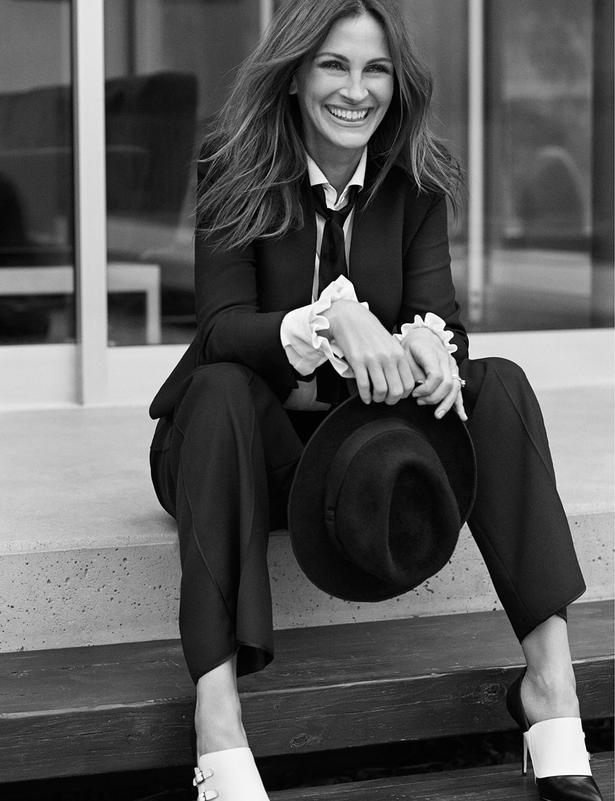 Julia Roberts telling the secrets of her beauty routine
Source: viva
Julia admires her mother as the most beautiful woman she has ever known and also adores Elizabeth Taylor, a British-American actress of the 40s. She is impressed by her elegance and grace that made her ironic.
It's been 25 years since she appeared in Pretty Woman movie gave her the spotlight but she has still the same goofy charm and the wide smile is still very much evident.
Julia Roberts opened up about her 14-year marriage to Daniel Moder
The beautiful Julia Roberts and handsome husband Daniel Moder had their first encounter at the set of the famous movie The Mexican. Their romance sparked like a wildfire and the lovebirds soon after dating each other for about a year and their knot on July 4, 2002.
Julia Roberts in the Award ceremony with her husband Daniel Moder
Source: India Today
The actor Director duo is blessed with three children, twins; Hazel Patricia and Phinnaeus "Finn" Walter Moder and son, Henry Daniel Moder.
Julia Roberts with her husband Daniel Moder with their three children; two twins and a son
Source: Daily Mail
She was previously married to country singer Lyle Lovett on June 25, 1993, and then got divorced in March 1995. They have no children.
Being a Hollywood couple is hard as you are surrounded by the media almost all the time. Julia and Daniel also faced the same kind of problem and were rumored to be getting a divorce. Although the rumors were falsified with the passage of time as no divorce case was ever filed. They are still together with no extra-marital affairs or cheating allegation.
Julia Roberts with her husband Daniel Moder's children; two twins and a son
Source: Celebrity Baby Scoop
Also Read: Danny Moder and Julia Roberts to be back together as the actress is rumored to be pregnant
Marriage is the bond of two people and powered by common understanding and compromise between two souls. And this couple stood by each other in happiness and sorrow defining real love.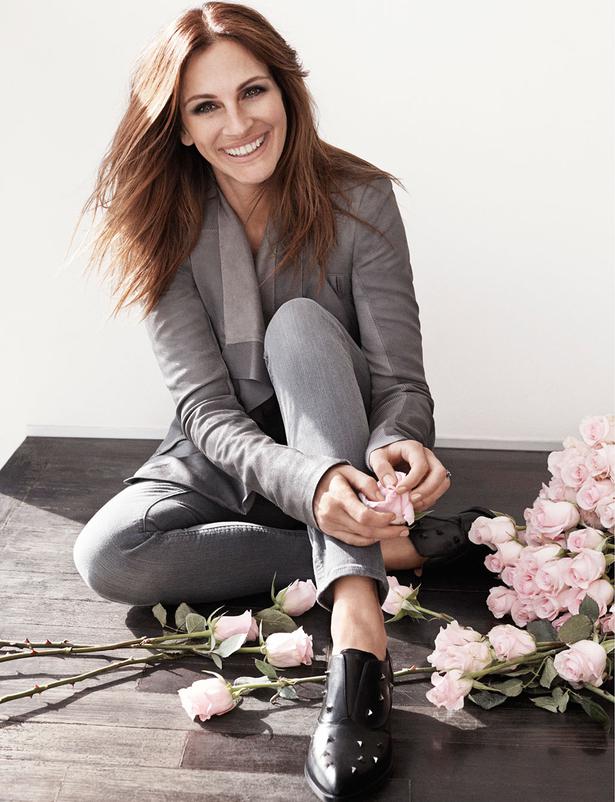 The 47-years-old Julia Roberts with her ageless beauty
Source: viva
Congrach Julia on her fifth scores on the beauty title! And best wishes to her married life and her gorgeous children!