Frostsnow
https://frostsnow.com/
Winnie Madikizela-Mandela, South African Anti-apartheid campaigner, Dies at Age 81
Updated On

02 Apr, 2018
Published On
02 Apr, 2018
Winnie Madikizela-Mandela, the wife of South African human rights icon and president Nelson Mandela, has died on Monday, April 2, and he was 81, multiple sources have confirmed.
The anti-apartheid campaigner's personal assistant told the BBC about her passing. Victor Dlamini, a spokesman for the family, confirmed earlier on Monday that Winnie "succumbed peacefully in the early hours of Monday afternoon surrounded by her family and loved ones".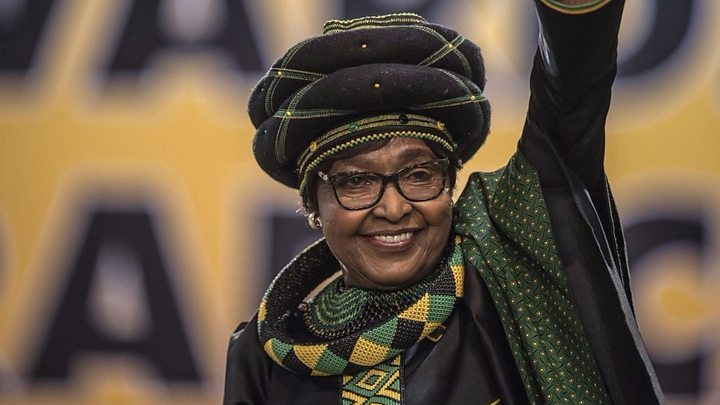 Winnie Madikizela-Mandela, South African Anti-apartheid campaigner, Dies at Age 81
Source: bbc
Eyewitness News reported that Winnie had been ill for years and had recently been hospitalized with kidney problems.
She had been married to Nelson Mandela for 38 years, during 27 of which the former South African president was imprisoned by the minority-white apartheid regime.
After the release of her husband in 1990 and ascendancy to the presidency of South Africa in 1994, the duo parted ways and eventually got a divorce in 1996. Winnie Mandela joined the struggle to end apartheid in the 1950s after working as a hospital social worker.
After Nelson's arrest for his political activities, Winnie raised the couple's two young daughters alone. She campaigned for his release and to rally support in South Africa and internationally for the anti-apartheid movement.
Winnie was also jailed and tortured, and she faced constant security threats.