We barely see the Hollywood couples getting along together. But a fairy tale does come true among the top celebrities as well. Willa Ford and Ryan Nece's story is similar somewhat like of Elisha Cuthbert and Dion Phaneuf's story where they got married and are together from five years.
Amanda Lee Williford is best known by her stage name Willa Ford, is an American singer, songwriter, dancer, model, television personality and film actress. The 36-years-old Willa had her own debut album named Willa Was Here in 2001. She is known for her movie Friday the 13th, has hosted many TV series, appeared in Playboy magazine and competed on ABC's Dancing With The Stars.
Ryan Nece is a former American football linebacker and had played in the National Football League. He is the son of former NFL Hall of Fame safety Ronnie Lott. He was signed by the Tampa Bay Buccaneers as an undrafted free agent in 2002. He is also a community activist working for a charity in the Tampa Bay area. He developed "The Ryan Nece Foundation" in 2006 funding for youth and families.
Also Read: Actress Elisha Cuthbert Married Dion Phaneuf in 2013 and Living Happily Together
Willa Ford and Ryan Nece got married on October 8, 2015
The love story of an American actress and American football linebacker turned out to be a fairy tale story where the story ended on a happy note; prince and princess got married.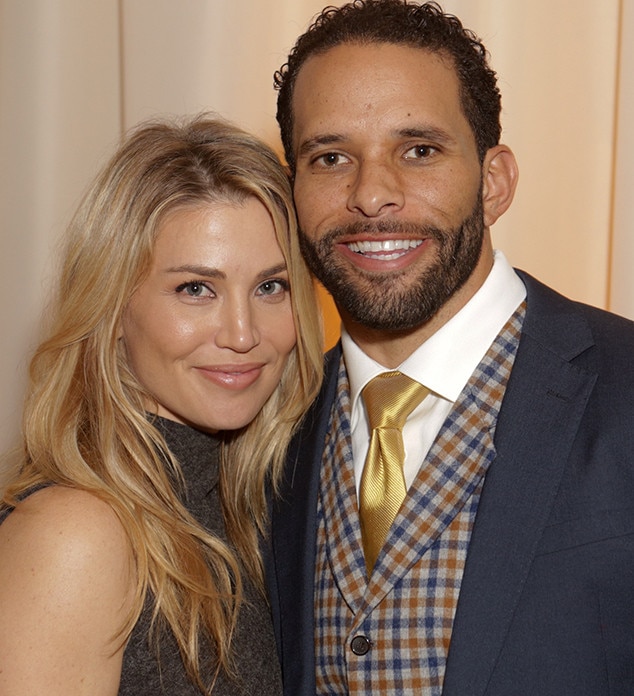 The couple Willa Ford and Ryan Nece have been married for one year
Source: E! News
The couple officially tied their knot on October 8, 2015. They had a private wedding among friends and family. Their wedding surely was a luxurious one although photos are not revealed much.
Willa Ford and Ryan Nece got married on October 8, 2015
Source: A Good Affair
Also, there is no report regarding Willa and Ryan's love affair. So, there are no records on how they bumped into each other. We are just happy that they led their relation to a next step and tied their knot.
Willa Ford was married to Michael Modano for five years
Willa dated Michael in 2004 and later married him on August 25, 2007, in Athens, Texas. They had a small private wedding ceremony.
Willa Ford was previously married to Mike Modano for five years
Source: Zimbio
Afterward, they announced that in August 2012, they are getting a divorce after five years of marriage.
The gorgeous blonde beauty Willa surely had a lot of men in her life. She is believed to have had affairs with several stars including Nick Carter from Backstreet Boys and Craig David.
But let's talk about Willa's current life and how her marriage life has been with her husband Ryan.
Willa Ford and Ryan Nece's first child together, a baby son; Elijah Everett Mandel
It's the truest of true love. Yes, people; Willa who is also an interior designer now welcomed her first child with her husband Ryan on September 7, 2016.
Willa Ford and Ryan Nece are happy and officially parents with their first child Elijah
Source: Daily Mail
Willa exclusively announced to the People magazine about their baby's news. Ford who is a mom now also added saying;
"Everyone can tell you it's the greatest love you'll ever know, but truly, watching my husband Ryan with little E is the truest of true love that's of this world!"
The husband and wife couple had announced the news of a pregnancy on March.
Check out a clip!
Here's the exclusive picture of their baby boy!
The husband and wife couple Willa Ford and Ryan Nece with their first child Elijah
Source: People babies
The couple Willa and Ryan looked bound by happiness. They are going to be the fabulous parents ever.
Congratulations to the new mom and dad!
The couple Ryan Nece and his wife Willa Ford
Source: Zimbio
Their love for each other will not only last their lifetimes but will inspire others to find the same love they had for each other.