Zachary Adam Gordon, better known as Greg Heffley from Diary of a Wimpy Kid, is everyone's favorite media personality. Despite being just 19, he has proved the world that nothing can stop a person from becoming famous if he is talented enough.
But even if Zach's professional career is an open book, his private life is a closed vault. So, despite intense scrutiny from his fans and media alike, little is known about his love life and affairs.
Zachary Gordon, the versatile American actor
Source: Pinterest
But let's discuss his past affairs and current relationship with whatever intel we have.
Zachary Gordon: Does he have a girlfriend?
The actor, who gave a remarkable performance in the popular American drama How I Met Your Mother, seems extremely secretive about his private life. But, however hard one tries, the cat does come out of the bag sometimes.
Same is the case with Zach. Back in 2013, there were rumors regarding his relationship with and Bailee Madison, known for her role as May Belle Aarons, the younger sister of Jess Aarons, in Bridge to Terabithia.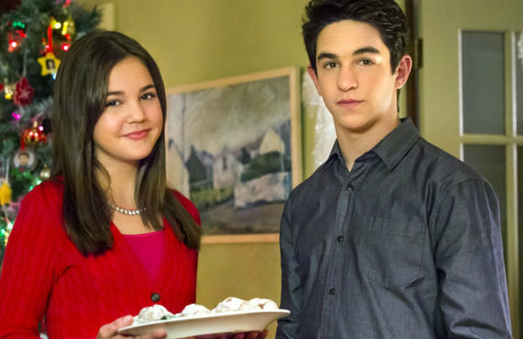 Bailee Madison and Zachary Gordon
Source: Assignment X
Ultimately, they were forced to disclose that they were nothing more than just good friends.
Since the disclosure, Zach's name has not been linked with any other girl and it is possible that he is still single.
You may also read: Bailee Madison & Boyfriend Alex Lange Confirmed their Relationship, Their relationship and Affairs
What do Zachary's Instagram posts say?
Currently, Zach is seen enjoying his singlehood and has not shown any interest being in a relationship. But wait...what about the picture with the gorgeous lady that he frequently uploads on his Instagram? Is she simply supposed to be his friend or is there something more to the story?
Well, Zachary has created a pretty confusing environment by uploading several pictures in his social networking sites. In one, she can even be seen wishing a girl on her birthday, making the water murkier.
Despite all the information we have collected from Zachary's social media sites, we are yet to know if a girl has stolen his heart. But even if it has not happened yet, he still has got a lot of time. Afterall, he is just a 19-year-old focusing on his career.