Who is Yolanda Hadid's new boyfriend? Yes, we have news about the former model, who is also the mother of models Gigi and Bella Hadid, who was previously married to Mohamed Hadid. After divorcing her former husband David Foster, Yolanda is busy dating her new boyfriend, American entrepreneur Matt Minnis, the owner of Minnis Investments.
Yolanda's current boyfriend Matt is also the co-founder of Pledgeling and owns several real estate ventures in Texas and other parts of the U.S.
Yolanda Hadid
Source: TMZ
Back in 2012, Yolanda was diagnosed with Lyme disease and had health problems a year after she got married to her ex-husband, David Foster. Her health conditions worsened and she lost her potential to do basic activities like reading, writing and even watching TV. However, she has recuperated now and is feeling great about her life lately.
Yolanda and her current boyfriend Matt Minnis
A couple of months after her divorce with her ex-husband David Foster, Yolanda started seeing a secret person whom she revealed recently. Her new boyfriend Matt is the co-founder of the charitable-donations company Pledgeling.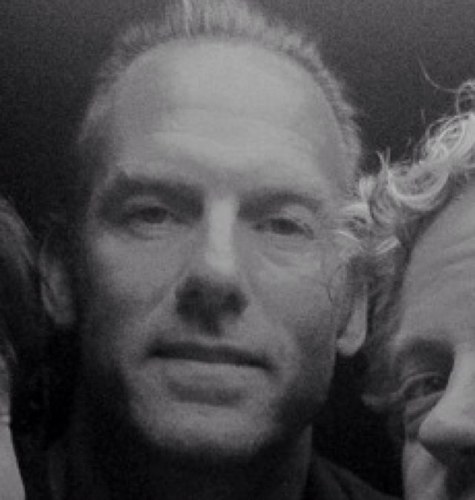 Matt Minnis
Source: Twitter
Matt is currently involved in real estate, technology and venture capital at his own company. He met Yolanda through their mutual friends. This is what Yolanda has said about her first meeting with Matt to Us Weekly,
He was just magically planted there by my angels
Foster and his ex-wife Yolanda first announced their divorce in December 2015. After that Yolanda stayed single for over two and half years. She told Wendy Williams about the decision to stay single,
"I needed to take that time for me to heal and to step into my own power as a single woman. It was great. But I just met an amazing man."
After Yolanda and her ex-husband David finally got their divorce on May last year, she was finally ready for a new relationship about which she seems pretty excited.
Also Read: How Much Is American Model Bella Hadid's Net Worth? Her Salary, Career, and Lifestyle
Yolanda Hadid's Past Relationship: Marriage with David Foster and Mohamed Hadid
Yolanda, 54, married her ex-husband Mohamed Hadid in 1994. Real estate developer Mohamed Hadid was her first husband with whom she has three children, two daughters--Gigi Hadid and Bella Hadid--and a son Anwar Hadid. The 69 years old businessman is currently in a relationship with his fiancee Shiva Safari.
Later, in 2000, Yolanda and her ex-husband filed for a divorce and after a couple of years, she started dating David Foster. Yolanda and her ex-husband David Foster were in a marital relationship for four years and stayed for total nine years together.
Video: Yolanda Hadid On Raising Gigi, Bella & Anwar | Harper's BAZAAR
The former couple got engaged on Chrismas eve 2010, and after a year, in November, Yolanda and the music composer David got married in Beverly Hills, California. They filed for a divorce in 2015. Their divorce was finalized in May 2017. They do not have any children together.