Among the long list of ex-boyfriends of The Vampire Diaries' star Nina Dobrev, the most widely known was her relationship with the co-star of the same show Ian Somerhalder. They were the star couple of that time, but sadly their love affair couldn't last long. They dated from 2010 to 2013.
Recently, Dobrev was reported to be dating Austin Stowell but they aren't together as well. After Stowell, it seems like Dobrev's relationship status is single.
Nina Dobrev and Ian Somerhalder's relationship
Dobrev and Somerhalder were thought to be the ultimate power couple as they turned their on-screen affair to rea life. Despite the fact that the couple was adored by many, they broke up sadly in 2013. They made everyone shock when Dobrev and Somerhalder appeared together on the red carpet for their show's 100th episode celebration. The chemistry between them looked really down-to-earth as they were seen hugging and laughing.
They kept their relationship private for 3 years. Dobrev never really accepted that she was dating Somerhalder. In fact, during an interview, she said, "A lot of people who work together end up dating, so it wouldn't be unusual, but I've never dated anyone I've worked with."
Image: Nina Dobrev and Ian Somerhalder
However, an insider revealed that Dobrev and Somerhalder were dating for real and they broke up because Dobrev was more focused about her career than her relationship. When asked, Dobrev said, "We started dating on the show...We started dating in real life...And then we broke up in real life...And yet our characters are still dating on the show...It's a good thing it's not awkward!"
Nina Dobrev and her long list of affairs
Talking about Dobrev's past relationship, the list is quite long. She has been linked with her 'Degrassi' costar Daniel Clark in between 2006 to 2007. She was also found to be spending a lot of time with Ben Hollingsworth. They were rumored to be dating from 2006 to 2009. Besides them, Dobrev has been linked with Evan Williams from 2009 to 2010, Derek Hough in 2013, Zachary Levi in 2014, Liam Hemsworth, James Marsden, Michael Trevino, Ben McKenzie, Orlando Bloom, Alexander Ludwig, Chace Crawford and Mark Foster in 2014. Similarly, Dobrev was also rumored to be dating Chris Wood in 2015-2015.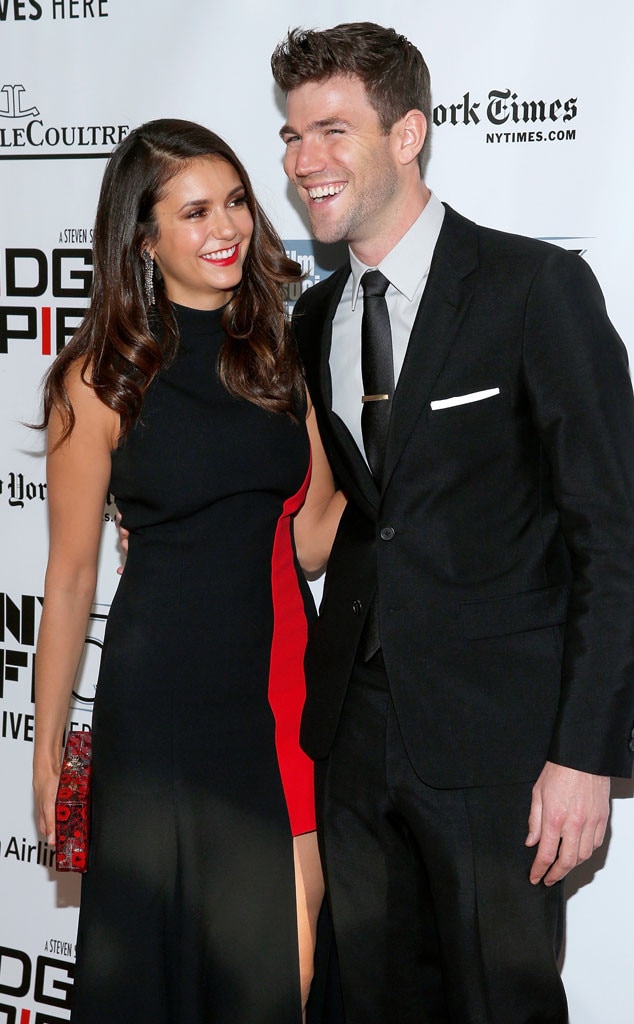 Image: Nina Dobrev and Austin Stowell
Nina Dobrev claims to be a relationship girl
During an interview, Dobrev revealed that a guy's mind and humor attracts her a lot. She said, " A man in a suit looking put together and dapper is very attractive, but I also link of like the I-just-rolled-out-of-bed, a-little-bit-of-scruff, effortless, not-trying-hard-but-still-sexy guy. I need to know all those things before I fall for someone. I'm not a one-night-stand kind of girl. I'm a relationship girl"
Image: Nina Dobrev and Austin Stowell caught kissing

What do you guys think of Nina Dobrev and her relationships? Please leave your comments.