Well-known Canadian actress Logan Fabbro, aka Logan, is much loved for her performances, especially in the TV series The Next Step. Logan,19, seems to be doing great in her professional life. But what about her personal life? Is she in a romantic relationship, or is enjoying her singlehood since dating Canadian hockey player Josh Gagne?
Well, in case you wonder whether the gorgeous actress has found a new boyfriend, here are some details of her love life.
Logan Fabbro: Single or not?
The Jazz Hands actress has been mum about her relationship status after she and Josh parted ways. But with 2017 coming to an end, the actress seems to be busy in her personal life.
Yes, folks. Logan seems to have found a new boyfriend, and her Instagram is shouting it clear and loud.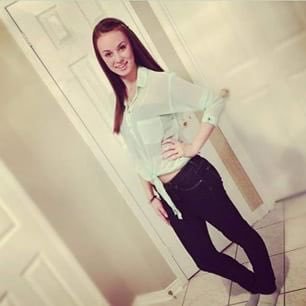 The gorgeous TV actress Logan Fabbro
Source: Twitter
On 22nd May 2017, The Next Step star shared a picture of herself with Canadian national Ethan Cocurullo with a sweet love message.
"Because of you I laugh a little harder, cry a little less and smile a whole lot more. Happy Birthday ya stud, thanks for being my person. I love you always"
Can anyone find better proof than this?
Soon after, Logan had pictures of the two on her social media sites. Besides that, the couple also had their Cuban getaway.
Sun, sand, and sea. What more could the new lovebirds want?
She also went ahead and shared a snap of the two from their vacation in Cuba.
All smiles!!
Logan seems to have moved on after her relationship with Josh ended and now she has found love again.
Logan Fabbro and Josh Gagne
Logan and Josh were seeing each other way back in 2014.
Logan Fabbro and Josh Gagne
Source: archive.is
it was their Twitter volley that played a key role in disclosing their affair to the world. On February 2, 2014, Logan tweeted, "guys my high score on flappy bird is 4".
To which Josh responded,
Logan was soon back with her reply.
The Twitter exchanges cemented their relationship in the eyes of their fans. But it was only in July 2014 that Josh finally answered the speculations.
Though the couple separated soon after, we hope Logan and Ethan remain together forever.