You might have watched the famous American drama series Gossip Girl. Do you recognize the main character of that show? She's no other than Leighton Meester. This versatile television personality, besides being an actress is also a singer, songwriter as well as model.
The professional career of Leighton Meester is in the spotlight but how about her personal life? How much do you know about her private life? Not much? Don't worry; we will provide you with her private details. Just stay with us.
Leighton Meester living a blissful married life with beloved husband, Adam Brody
Yes, you read that right. Leighton is a married woman. She is married to an American actor, writer, and producer, Adam Brody, however, initially they didn't reveal anything about their marriage.
But the moment when the couple announced their wedding was really the most surprising moment for their fans. They reportedly tied the knot in a super secret ceremony in February 2014. According to US Magazine, their wedding ceremony was conducted near the ocean in Northern California.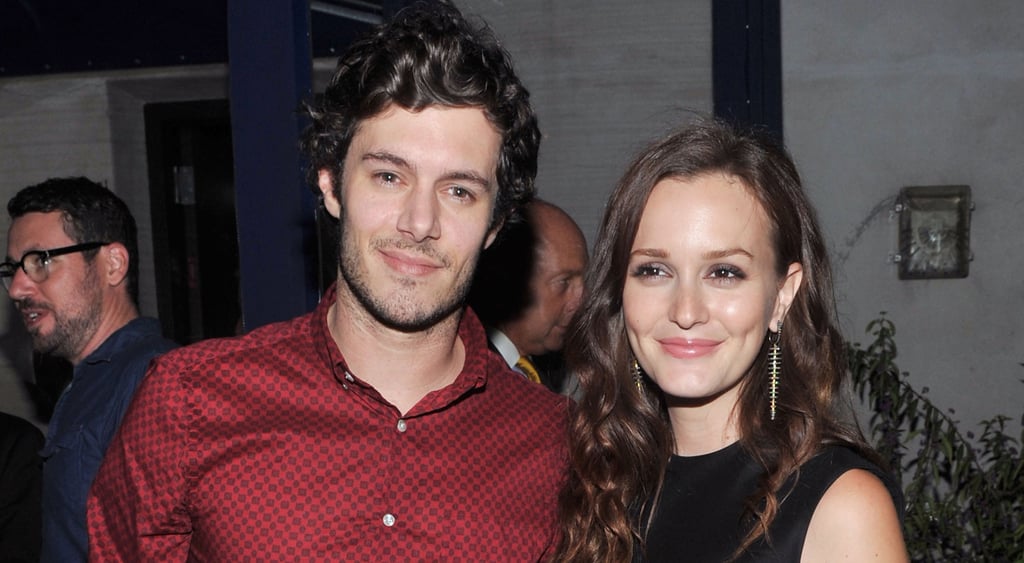 Husband Adam Brody with his beloved wife, Leighton Meester
Source: PopSugar
As per the report, the married couple went to the St. Regis Punta Mita Resort located in Mexico for their honeymoon.
Now, let's talk how this romantic love affair began. Well, we would first like you to know that age 28, Leighton and aged 34 Adam had their first meeting on the set of the movie The Oranges in 2012. It seems like it was love at first sight as they subsequently began dating each other. Don't you think so?
Beautiful wife Leighton with her handsome hunk husband, Adam Brody
Source: Dailymail
As stated by the US Magazine, Leighton had a crush on Adam Brody long before they started their affair.
The couple dated for nine months. In 2013, Adam brought out an engagement ring towards Leighton and popped out the question "Will you marry me?". Leighton didn't take much time to say "Yes."
At the time of their engagement, a source said;
Leighton and Adam are crazy about each other and have talked about getting married eventually. But she had no idea when he would propose so soon! It was the surprise of her life and she's ecstatic!
In the following year of their engagement, they officially got married.
Happily married husband and wife couple: Adam Brody and Leighton Meester
Source: PopSugar
Their marriage was the first for both the celebrities. However, Meester previously had an affair with a couple of actors named Sebastian Stan before getting engaged with Adam.
This former couple began dating each other in 2008, but their relationship didn't last for more than a couple of years. They broke up in 2010 without sighting any reason behind their separation. Also, she was also in the relationship with an American actor Aaron Himelstein.
Former boyfriend and girlfriend couple: Leighton Meester and Sebastian Stan
Source: Pinterest
On the other hand, Brody also had an affair with a director Lorene Scafaria and his co-star of the movie The O.C., Rachel Bilson.
Finally, both Adam and Leighton have found their better half and living their married life happily together. The couple doesn't have any child yet, but some sources said that they are planning to have a kid soon.
Here's a video in which Leighton Meester talks about her desire of having kids. Check it out.
We wish the couple all the very best for their future, and we hope they soon welcome a baby into their family. For more updates, Keep in touch with Frostsnow.