Like the celebrities in Hollywood film industry, the celebrities from the South Korean film industry have also been grabbing the attention of million these days. The famous South Korean actress, Go Hyun-Jung aka Ho Hyun-Jung has these days became the talk of the town all because of her dating history and relationship.
The 46-year-old actress became a Miss Korea runner-up in 1989 and later went on to star in Sandglass, one of the highest-rated and critically acclaimed dramas in Korean television history.
She was once married to a renowned South Korean businessman, Chung Yong-jin and after the divorce, people are now wondering if Go has found a new boyfriend. So, is dating anyone currently?
Without further delay, let's find out. Just stay with us.
Go Hyun-Jung Current Relationship Status: Does She Have A Boyfriend?
After going through an unsuccessful marital relationship, the Queen Seondeok star has become pretty secretive about her personal life and barely talks about the personal aspect of her life like her love affair, relationship, and boyfriend.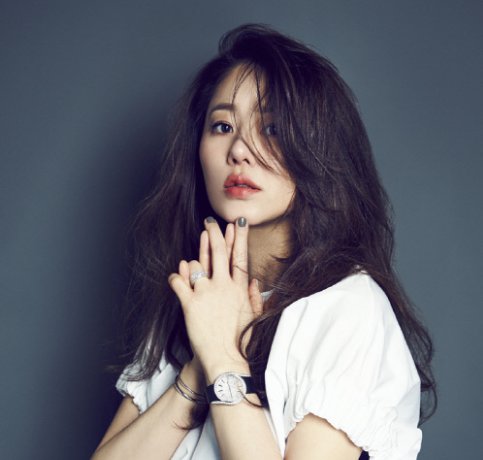 Gorgeous South Korean actress Go Hyun-Jung
Source: Twitter
In none of her interviews, Go has ever spoken if she is dating someone. Further, she does not have any official social profiles which could probably be a source of information for her fans regarding her personal life.
Queen Seondeok star Go Hyun-Jung
Source: Dramabeans
Well, since, the actress has not talked about her love life, we cannot conclude her current relationship status. As of now, what we can do is wait until she opens up.
Go Hyun-Jung Was Previously Married To Chung Yong-jin
Go Hyun-Jung was previously married to a renowned businessman from South Korea, Chung Yong-jin. Besides, her ex-husband is also a vice chairman and CEO of Shinsegae Group, son of the chairman of Shinsegae Group Lee Myung-hee, and grandson of the Samsung founder Lee Byung-Chul.
Renowned South Korean businessman and ex-husband of Go Hyun-Jung, Chung Yong-jin
Source: Forbes
The couple first met in New York purely by coincidence when Chung offered to help Find her seat at the Winter Garden Theatre as her English was too bad. After that, their story began, and the pair eventually fell in love and started dating.
After months of dating, the couple got married in a beautiful wedding ceremony in 1995 and following their marriage, Go announced her retirement from acting to focus on her new role as Chung's wife.
Divorced husband and wife: Chung Yong-jin and Go Hyun-Jung at their wedding ceremony
Source: Frostsnow
After three years of their marriage, the couple welcomed a son Chung Hae-chan in 1988 and again after a couple of years, they were blessed with a daughter whom they named ChungHae-in in 2000. However, Go has not shared a single pictured of her children to the media.
Divorced husband and wife: Chung Yong-jin and Go Hyun-Jung at their wedding
Source: Frostsnow
Unfortunately, after eight years of marriage, the couple ended their marital relationship with a divorce in November 2003 without citing the reason of their separation.
For more updates, stay connected with Frostsnow.