Popular Internet star Ethan Dolan these days has become the center of attention all because of his love affair and relationship. Everybody wants to know if he is dating anyone after his break up with Meredith Mickelson.
Ethan Dolan is regarded as one of the most handsome web personality who carries more than 6 million fans on his Instagram and 3.2 million fan followers on his official Vine channel. Additionally, he also has a twins' collaborative YouTube channel which has amassed over 4.3 million subscribers.
With his charming personality and attractive looks, the 18-year-old YouTube star has won the heart of million but is there someone who has occupied a place in his heart.
So, without further delay, let's know all about Ethan. Just stay with us.
Current Relationship Status of Ethan Dolan: Does He Have A Boyfriend?
Being a successful and handsome Internet personality, there is no doubt he has someone special in his life. However, the Internet star who started making videos for Vine on 25 May 2013, seems to be pretty secretive about his personal life and doesn't want the public and media to know about his private stuff.
Ethan has never opened up about his current relationship status to the media. Additionally, browsing through his social media sites like Twitter and Instagram, we don't see any posts that point him being in a relationship.
Ethan Dolan
Source: Pinterest
All these things force us to believe the current relationship status of Ethan to be single. He is very close to his twin brother Grayson Dolan who is a popular American comedian with over 6.3 million followers on his Instagram.
Aged 17, Internet star Ethan Dolan
Source: Pinterest
The brothers seem very much close as we see a lot of pictures of them together on their Instagram. In the pictures, we can clearly see how much they enjoy each others company. They also often go on vacations and spends a quality of time together.
Must Read - Does YouTube star Grayson Dolan have a girlfriend?
Here're some of those pictures, guys, check out them.
Wow!! Amazing Brotherhood!!
Ethan Dolan Previously Dated Meredith Mickelson
Though Ethan is currently enjoying his singlehood, he previously had an affair with Meredith Mickelson. Meredith is a model who earned representation with New York Model Mgmt, Next Model Management Miami Salt Models Atlanta, and Freedom Los Angeles.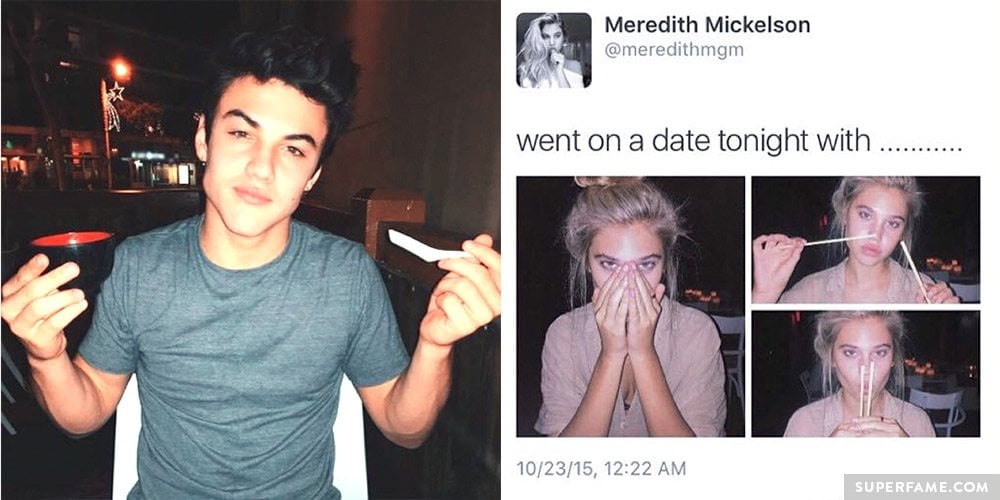 Former boyfriend and girlfriend: Ethan Dolan and Meredith Mickelson who dated secretly
Source: superframe
The pair dated secretly and thus no one knows the details of their relationship.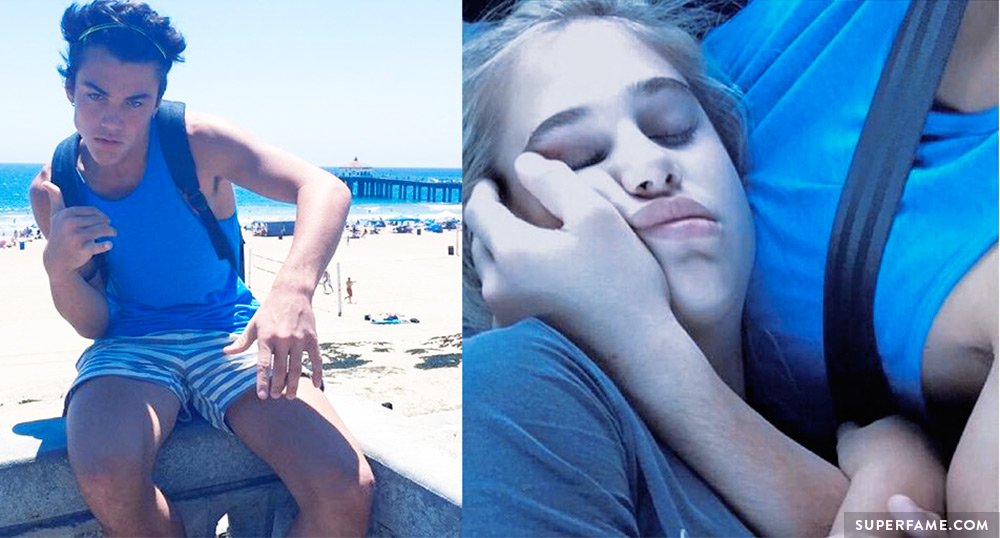 Former boyfriend and girlfriend: Ethan Dolan and Meredith Mickelson
Source: superframe
After the split, Ethan is single but the gorgeous model got indulged in an affair with a popular YouTube star Kian Lawley and they are in a relationship ever since.
We wish Ethan Dolan all the very best for his future and we hope he finds his better half soon.
For more updates, stay tuned with Frostsnow.