What if we will ask you the qualities that you will look for in your ideal partner. Well, different people have different choice and preferences, so the qualities you seek might also be different.
In the same manner, the popular Australian actress, Elizabeth Debicki recently opened up about certain qualities in her boyfriend. So, today, in this section, we are going to discuss what Elizabeth looks for a person to fall in love. To some extent, here, we will also try to find if this gorgeous actress ever dated anyone. Just stay with us.
Who is Elizabeth Debicki Dating? Boyfriend?
As we all have an alternate decision and taste, the qualities that we seek in our life partner are additionally unique. Similarly, The Night Manager star Elizabeth Debicki says she loves to be in a relationship with someone who is shorter than her.
Also Read - A Ladie's Man: Actor Tom Hiddleston Has Long List Of Girlfriend, Currently Dating Singer Taylor Swift.
The Night Manager star Elizabeth Debicki Source: Daily Mail
In June 2016, during an interview with The Hamilton Spectator, six feet two inches tall 28-year-old actress opened up about the qualities that she wants in her partner. She said:
I've dated shorter men and it's not been a problem, but what I'm really looking for is a normal, honest, real person. I like intelligence.
Hot and sexy Australian actress Elizabeth Debicki Source: Pinterest
She further added:
I think it's the most attractive thing in a human being and when you meet someone you can have an intelligent conversation with, well, that's what life's all about really. And obviously, a well-cut suit is great too.
After several months, in October 2016, in an interview with The Guardian, Elizabeth revealed that she prefers to maintain privacy when it comes to her love affair and relationship. She said:
Have I got a boyfriend-slash-girlfriend? That's very liberal of you. I don't want to say anything. I'm really private.
Although the 14th Helpmann Awards winner is maintaining privacy in her personal life, she was once surrounded by the dating rumors with her co-star of The Night Manager, Tom Hiddleston.
Must Read - Is Elizabeth Olsen dating Tom Hiddleston? Know about her affairs and dating rumors.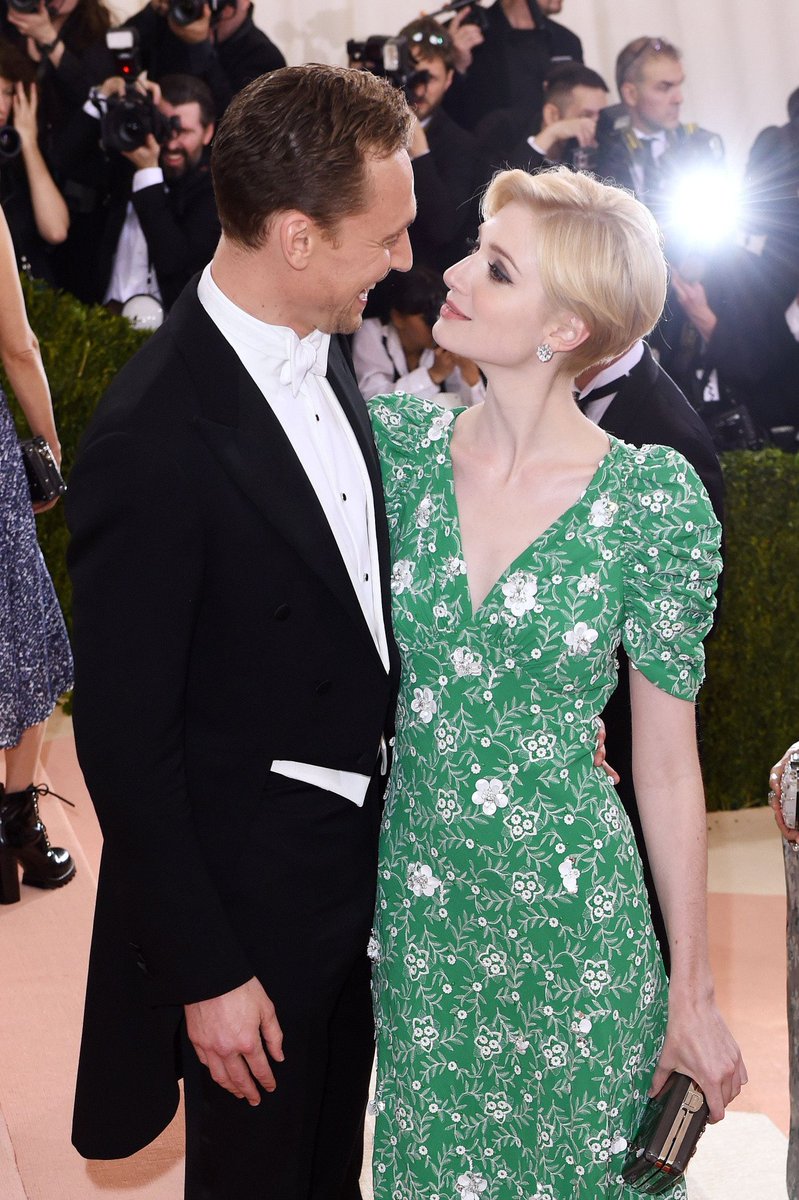 Tom Hiddleston and Elizabeth Debicki Source: Twitter
In March 2016, in an interview with Telegraph, Elizabeth who had a steamy and intimate sex scene with Tom Hiddleston explained how she couldn't help but fall for him. She said;
Tom has a wicked sense of humour, so ascerbic. You'd drag yourself into the makeup truck at 7am and he'd be wisecracking away; believe me, if you weren't on top form he'd bring you to your knees with his cutting wit and you wouldn't get up again all day.
Elizabeth also explained why her character fell for Tom Hiddleston deeply stating;
He is just so darn handsome and such a courteous gentleman that it was almost impossible not to fall completely in love with him. He also works at a very swift pace and you have to keep up with him or you'd be left behind.
Don't get confused, guys, they are just an onscreen couple but not the real-life couple.
We wish Elizabeth soon finds her perfect match and we hope she will reveal everything about her relationship.
For more updates, stay tuned with Frostsnow.