Love is not everyone's cup of tea. This gorgeous American actress and model Eliza Dushku although been strike by cupid for five times, is still found to be single.
Eliza is an American actress and model. She is best known for her roles in television series like Buffy The Vampire Slayer, Angel, Tru Calling, Dollhouse and movies like True Lies, The New Guy, Bring It On, Wrong Turn and Jay and Silent Bob Strike Back, only to name a few.
Eliza had affairs with five handsome top celebs. Let's get to know about a long journey of her dating life!
Eliza Dushku had a fling with Matt Dillon in 2006
It was Oscar season in March 2006, where Eliza and Matt were rumored to be getting more than friendly with each other.
Matt Dillon is a popular American actor who is known for his role in film Tex.
Eliza Dushku had an affair with Matt Dillon in 2006
Source: smart-blogger
The reports speculated them to be having an affair although after few days the rumor faded away with no signs of further news about the couple.
Eliza Dushku dated Brad Penny in 2007
Her second affair could be considered as her real affair. She had an affair with the Major League Baseball pitcher Brad Penny from June to August 2007.
They were spotted together in several parties by the media. There is no denying the fact they were enjoying each other's company.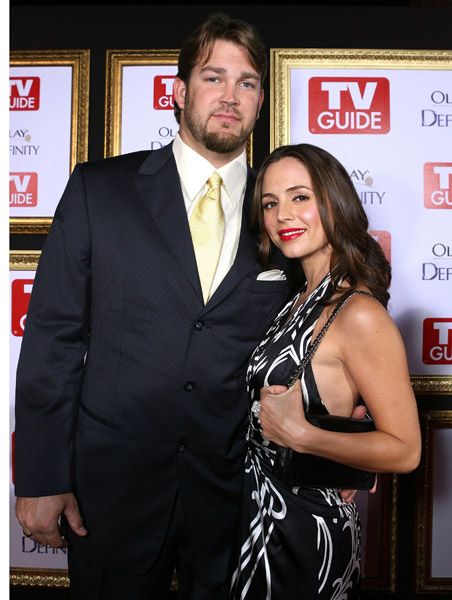 Eliza Dushku and Brad Penny dated in 2007
Source: FamousFix
Brad is an American baseballer and has played for All-Star MLB Pitcher for Florida Marlins (00-04), LA Dodgers (04-08), Boston Red Sox (08-Present).
Although their affair lasted for only two months the newsroom was buzzed with their hot gossips.
Eliza Dushku had a romantic date with Seth MacFarlane in early 2008
Eliza's another short term relationship with Seth MacFarelane which hit the media.
Seth is an American actor who is excessively known for his television series Family Guy.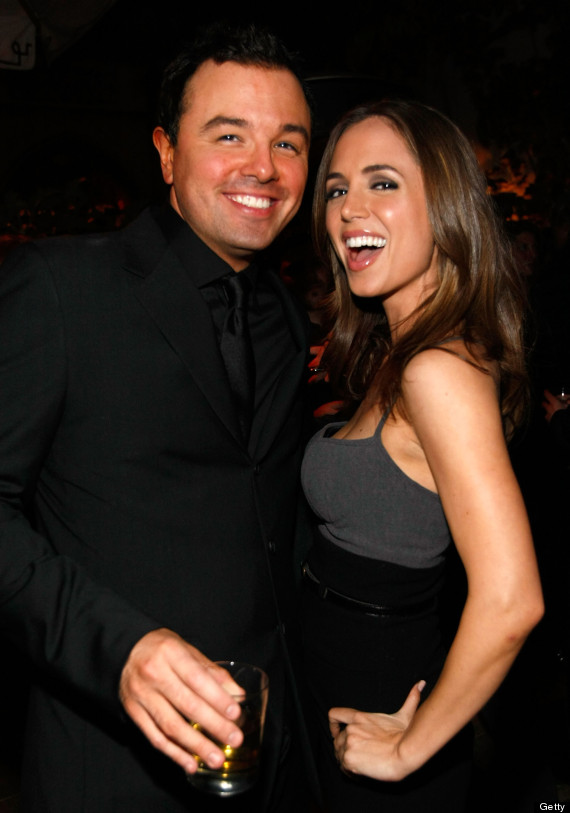 Eliza Dushku and Seth MacFarlene dated in early 2008
Source: Huffpost
Seth and Eliza hit it off from January to 2008 but as same before Eliza could not hold their relation long enough with Seth.
Eliza's romantic relationship with Brent Bolthouse
This is Eliza's first love story that immensely caught the media's attention. After being separated from her ex-boyfriend Seth, she was then found to be having an affair with a new guy in late 2008.
He is none other than a party promoter and The Hills producer Brent Bolthouse. They were rumored to be dating one another after the couple was spotted in Massachusetts visiting Eliza's parents.
Eliza Dushku and Brent Bolthouse dated in late 2008
Surce: FamousFix
Not only that, they even made a public appearance with Eliza's parents at Estate Club in Boston. Again the couple was spotted on the set of Eliza's series Dollhouse. Although they stayed together only for one month and broke up in 2009.
Eliza's longest relationship with Rick Fox
An affair with Rick Fox is Eliza's record breaking longest relationship ever. The couple's affair lasted for 5 years from 2009 to 2014.
Rick is a Canadian film and television actor, businessman, former basketball player, and Esports franchise owner.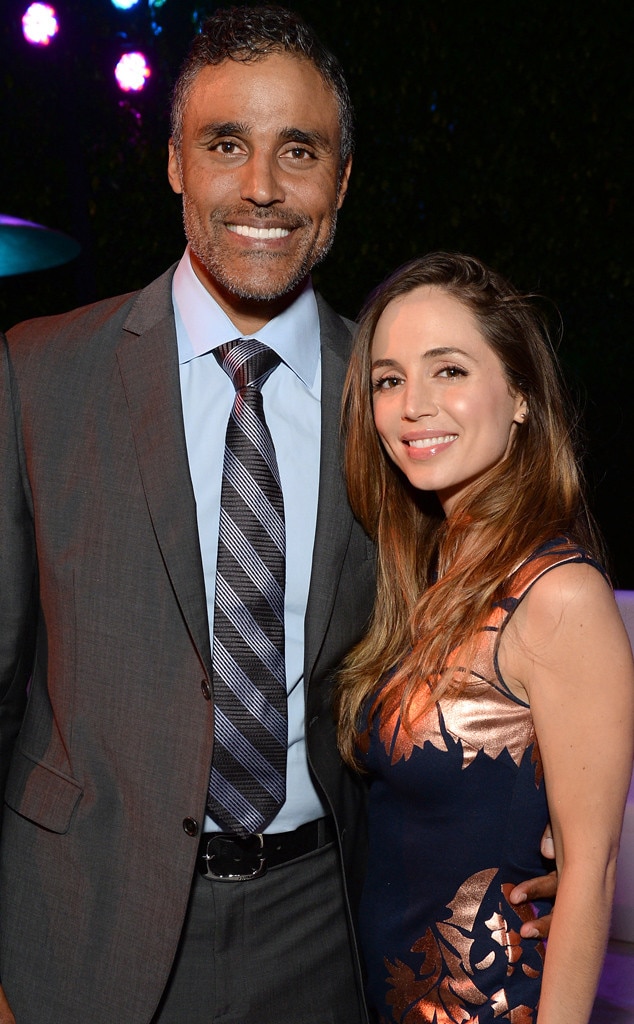 Rick Fox and Eliza Dushku dated for five years (2009-2014)
Source: E! News
In 2011, there was even a rumor about this pair to get married. But however, that did not work out and got break up eventually in 2014.
The reason for their separation was both being from different coasts. Rick is from L.A. whereas Eliza is from Boston. And both of them wanted to stay in their own regions.
She in an interview outed her thoughts and said what she had decided was to return to her home in Massachusetts
I'd rather be a little physically cold here than emotionally cold in L.A., I missed my town and I missed my family.
via GIPHY
Looks like Eliza is kind of girl who doesn't want to compromise on anything for the sake of love. Maybe that is the reason why she hasn't been able to call it official with any guy till the moment.
Here's a clip where she talks about her role in Buffy The Vampire Slayer series!
Yes, peep she is currently single. But her dating records show that she really has a thing for actors and sports players.
If that is who she is then no one can judge her for having a crush for actors and players. We only wish her all the luck and find the love of her life.