Is Lana dating anyone?
Elizabeth Woolridge Grant famously known by her stage name Lana Del Rey currently seems to be single after her breakup with her ex-boyfriend Francesco Carrozzini. The two of them dated for about 18 months and finally decided to call quits on October 2015.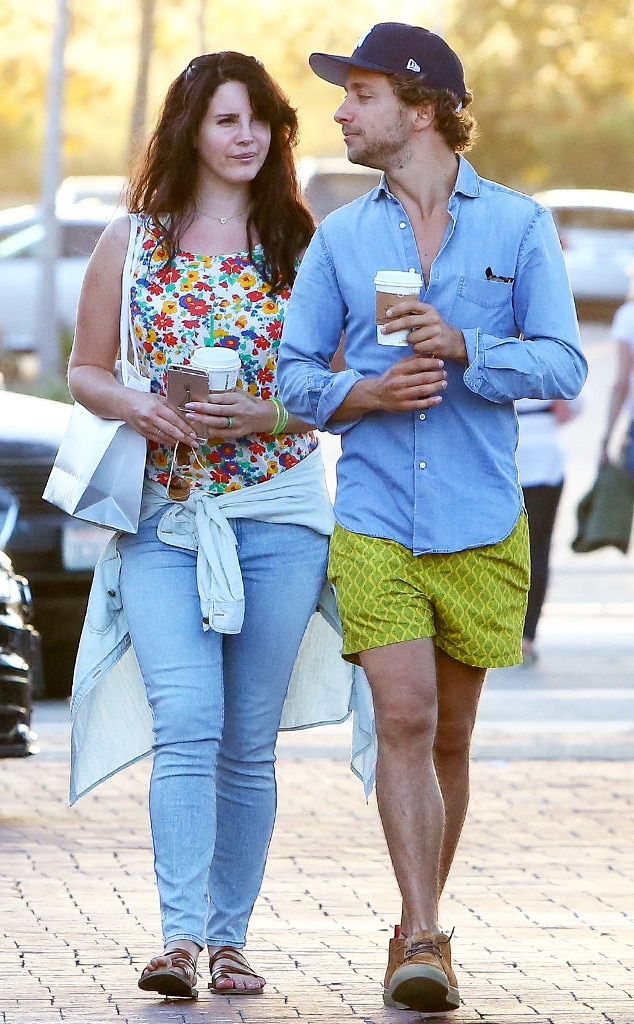 Source:eonline
The videogame hit maker had started her romance with Francesco in 2014 and seemed to get along very well. In an interview Lana told that she and Francesco were so similar yet so different at the same time.
Francesco and Lana during an outing in Italy in August 2015
source:dailymail
The singer who has turned 30 told that she wanted to have children but he didn't share the same thought. Well it was a big turn off for her and eventually led to their breakup. There were rumors that Francesco and Lana were engaged but it was just false news. I think that the beautiful singer is ready to settle down and start a family.
As for now the hot singer Lana seems to be taking a break from relationship. She was spotted on an errand run in Malibu and was alone. She didn't look that happy but was gorgeous as always. The born to die hit maker was dressed comfortably but may have been having a rough day as she was seen a bit sad.
Lana Del Rey running a errand in Malibu.
Source:dailymail
Whatever be the reasons Lana can sure get any man she wants with her sexy body and beautiful face. Now I think she is looking for a long term relationship with a man whom she can get married with. I think she will be a great wife, we only hope she finds Mr.Right very soon.
Dating History
Lana has a very successful career as a singer but the same cannot be told about her love affairs.
She previously had romantic relation with Barrie James O'Neil, singer of the Band Kassidy. They started dating back in 2011 which lasted till 2014 when Lana dumped her through an interview.
Lana and Barrie James when they were dating.
Source:inquisitr
The honeymoon singer was also in a seven-year-long on-again, off-again relationship with the head of a record label, who was a great inspiration to her and whom she calls the love of her life. They met when she was on her early twenties when she was trying to have her debut album released by a major label. Lana claims that the two are still close and are good friends.
There was a rumor that she also dated the famous James Franco. In an interview she told that the actor had asked her to star in three films but none of them were ever produced.
Apart from this she also had a relationship with alternative rock musician Steven Merten and he was the one who had produced her debut album Lana Del Rey.