If you are familiar with the ABC's sitcom Last Man Standing, then you must recognize the character, Kristin Baxter. The role is played by Alexandra Benjamin Krosney. Krosney has millions of fans at this moment and all thanks to her remarkable talent.
However, Krosney is no longer on the show. For some reason, she was there only for the first season. We will talk about this later in the article.
She is really one charming lady. If you are not familiar with her work, then you should definitely take a look at it.
Who is Alexandra Krosney?
Alexandra Krosney is an American film and television actress who is originally from LA, California. She hasn't done a lot of films, but she has been on television for a long period of time.
ALSO SEE: 29 Years Hot And Sexy Alexandra Krosney Focused On Career; Know Her Affairs And Dating History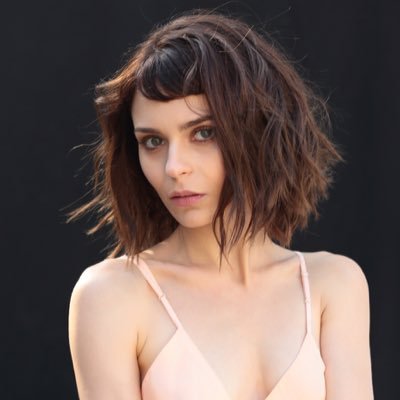 Source: Twitter Image: Admirable Alexandra Krosney
Krosney's work can be seen in a number of television series such as Nikita, NCIS, Criminal Minds, ER, Cory in the House, and many other popular shows. Also, her role includes in "Read it or Weep" back in 2006.
She was on the ABC's sitcom Last Man Standing for only a year and appeared just in the first season from 2011 to 2012. Later in the second season, she was replaced by Amanda Fuller.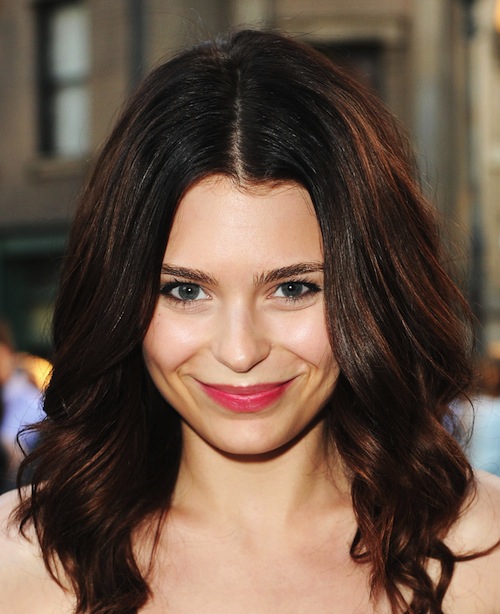 Source: Zombie Wiki Image: Alexandra Krosney
Her work doesn't include notable roles in movies. But, she appeared in the movie Barely Lethal in 2015. Also, she had a minor role in the short movie The Pinhole Effect, Twenty Three Pins, and some other.
We can say that she is making progress in her career and we are sure that we have more to see of her in the future.
Why Krosney left the show the Last Man Standing?
Alexandra was in the show "Last Man Standing" along with the lead actor Tim Allen, where she played the role of daughter Kristin Baxter. Although, she wasn't the main focus of the series we are quite sure that she was doing a great job and justified her role.
In the year 2012, she left the show, and there were a number of assumptions for the reason she took an exit from the show.
Alexandra Krosney and cast from Last Man Standing Source: TV Guide
Rumors started following that it was her boyfriend who influenced her to quit the show. But, no evidence was provided. Later, it became clear that this wasn't true as Krosney wasn't dating anyone at that period of time. However, we are not too sure about that too as she likes keeping her personal life pretty low-key.
Alexandra Krosney with other members from Last Man Standing Source: justjaredjr.com
Anyways, the reason became evident when the reason was revealed by the casts of Last Man Standing itself. To our surprise, it was nothing like the rumor, no boyfriend involved, no family pressure, no other issues but a simple change in the show.
The show brought Amanda Fuller on Krosney's replacement as they thought Amanda was older than Krosney.
They reasoned it as,
"the age difference afforded the show the opportunity to retool the family dynamic."
Source: CarterMatt
Image: Alexandra Krosney( far left) in the show " Last Man Standing," Tim Allen at the middle
Later in 2014, she was offered a lead role in an MTV's dark comedy "Self Promotion." Everything happens for a reason!!
Krosney's Personal Life: Affairs and Relationships
Alexandra Krosney who is 30 at the time has been quite protective of her personal life, which we think is a good thing. She has been able to keep her personal affairs out of the paparazzi, and she must be glad.
We have no records of her current affairs as well as her past. Her life is more of a mystery to the public. But, we are sure that the gorgeous Krosney have a lot of fans and followers. Including us that is.
Source: Pinterest Image: The Mysterious Alexandra Krosney
We are not pretty sure, but the lovely lady might be single at the time. How can anyone stay away from the limelight for too long? If she did this, she has done the impossible. However, we heard that she used to date someone in the past, but we don't know that lucky guy's name. Rumors, rumors!! Can't stop following the celebs.
SEE MORE: Last man Standing Alexandra Krosney says NO to Boyfriends. Know Her Career and Net Worth?
It seems like Krosney is quite focused on her career more than being the topic for the media about her relations and affairs.
We will be delighted to see her work shortly. Best of Luck Krosney!!