American singer and songwriter Melanie Martinez has often been in the news, and this time it is for her romantic relationship with her boyfriend Michael Keenan. Besides, she is also known for being the daughter of Jose Martinez and mother Murcy Martinez.
Today, we are going to talk about her love affairs and her relationship with her parents. As an Instagram star, she is also renowned on social media sites like Instagram, and other social sites as well. Further, we are also going to reveal her past affairs and dating history.
Melanie Martinez parents
Melanie Adele Martinez was born on April 28, 1995, in Astoria, Queens to parents of Puerto Rican and Dominican descent. She was born to father Jose Martinez and mother Murcy Martinez.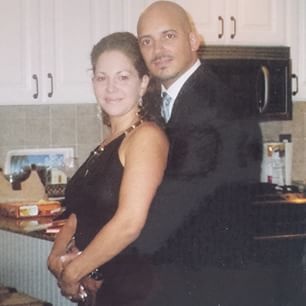 Jose Matinez and Murcy Martinez parents of Melanie Martinez
Melanie's father seems to be very supportive of Melanie's music and often post snippets of her music on Instagram. Not only that sometimes he even tours with Melanie to give her moral support and to boost her confidence. Jose once stated that some of his favorite songs by Melanie are Haunted and Pity Party.
Jose in his Instagram has mostly posted about Melanie's gigs and her album details. He sure looks like a good dad and proud of everything she does.
Well about her mom Mercy she has been very social and looks like she has an Instagram account but it is set to private. But her mother also seems to be very proud of her daughter and loves both her children dearly.
Her mother and Melanie had to struggle to get to the audition of the show as well. Melanie's mom was driving her to the audition and their car broke down due to which they had to hitch hike a cab to get there.
Melanie's whole family was present during her audition in The Voice Including her mom and dad. They looked like they were more excited than Melanie when the judges turned around for her. They sure were thrilled when she picked Adam Levine as her coach.
Melanie's dating history and affairs
Melanie claimed that she didn't have a lot of friends growing up and was a very emotional person. She even was referred to as a cry baby due to her emotionality as a child which sparked the creation of the titular character of her debut album Cry Baby.
Melanie being a shy personality has not revealed much about her personal life. There isn't much information about her affairs with anyone. However, we do know that she had gone through a painful break with her boyfriend.
She spilled the secret after her performance of Alex Clare's Too Close during the elimination round of The Voice. She told the judges that it was very hard for her to move on after her split with her ex and she poured all her emotions into the song.
Adam was very supportive as her coach and offered to kick someone's ass for Melanie if she needed that. As for now she has moved on and done very well with her singing career.
Looking at her Instagram account she could be dating but nothing can be guaranteed.
She has posted multiple pictures with a guy name Michael Keenan and they sure do look like a couple. Michael has also posted photos with Melanie as well and you can't deny the fact they do look adorable together.
In fact, she was claimed to be in a relationship initially which was confirmed by them on 14th February 2016 via Twitter. The two
Melanie Martinez is dating Michael Keenan
As we have already mentioned, Melanie is in a relationship with her boyfriend Michael Keenan, an Australian politician. Although they had been dating for quite a while, they made their relationship public only on 14th February 2016 Via Twitter.
They are often spotted together but have still not revealed their marriage plans.
Also Read: Who is Duane Lee Chapman II Married to?