Television personality Julie Chen is a talented lady. She is CBS's producer and an outstanding news anchor. This gorgeous yet hard-working personality has a jaw-dropping net worth of $50 million.
Since Chen has such a huge net worth, we can guess that her annual salary must be equally high as well. Let's find out more about her.
Julie Chen sold her Malibu house for $12 million
Chen along with her husband Les Moonves, chairman and chief executive of CBS Corp. owned an LA Costa Beach home in Malibu. However, this couple had asked $12.995 initially but later dropped the price to $11.995 million. It was a total profit for them as they had bought it for $10 million in 2008.
Image: Julie Chen's Malibu beach house
Source: LA Times
Julie Chen's in Carbon Beach
In 2014, Chen and her husband bought an exclusive mansion from Microsoft Corp. co-founder, Paul Allen in Carbon Beach. They bought it for $28.8 million. Chen's Carbon beach house covers an area of 6,500 square foot and consists of five bedrooms and seven bathrooms. It has other features like a spa, swimming pool, media room, guest bedrooms, etc.
Image: Julie Chen's Beverly Hills house
Source: Virtual Globetrotting
Besides, Chen and Moonves also own another mansion in Beverly Hills, California. They had bought this house for $14 million in 2006.
Julie Chen's expensive ring
Gorgeous beauty Chen is a jewelry lover. She is often seen were eye catchy earrings that look very expensive. Apart from her earrings, Chen's wedding ring is also huge. The rock that she wears in her hand also appears to be expensive. Looks like her darling husband paid a lot for the beautiful ring.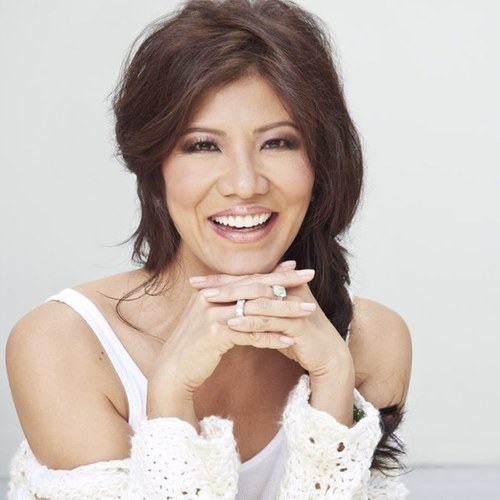 Image: Julie Chen's ring
Source: Frostsnow
Julie Chen's career
Chen is a graduate in broadcast journalism and English from the University of Southern California. Her career began as an intern for 'CBS Morning News'. In 1995, she worked at WDTN-TV as a news anchor. Chen left it in 1997. In 1999, she started working as an anchor for 'CBS Morning News'. She also did other shows, 'CBS This Morning' and 'The Early Show'. She left it in 2010. Besides, Chen gained much popularity from the reality show 'Big Brother'.
Julie served as a host of 'Big Brother' since 2000. During her early days in 'Big Boss', Chen had to face criticism due to her scripted communication on the show. However, she became very successful as a host. At present, she is one of the longest hosts in a reality show.
This is how Chen has earned all her net worth from.
What do you think about Julie Chen? Please leave your opinion in the comment box below.