If you are an honest fan of ABC's top reality show 'The Bachelor' then you might know AshLee Frazier from season 17. She must have won the heart of many, and if you have had a crush on her then here's a sad news. AshLee Frazier is officially off the market.
The Bachelor alum AshLee Frazier got hitched with her longtime boyfriend Aaron Williams. Their wedding ceremony was amazing. Read the full article to get the details:
AshLee Frazier and Aaron Williams engagement
Williams and Frazier knew each other for over 13 years. They got engaged in November 2016 after Williams proposed her on the top of the Brooklyn Bridge. They were cheered and applauded by all the people present on the bridge.
The proposal was totally unexpected for Frazier due to which her fingers shook while Williams put a ring on it. Frazier revealed in an interview with ET that her engagement day will hold a special place in her heart.
AshLee Frazier and Aaron Williams wedding
18th March 2017 was another big day for Frazier as that is when she exchanged vows with the man of her life. They got married at Williams' parent's estate home overseeing a private 10-acre lake in Conroe, Texas. Their wedding ceremony was attended by approximately 180 family and friends.
Image: AshLee Frazier and her husband Aaron Williams on their wedding day
Source: Chron
When asked about the wedding day, Frazier revealed that their wedding was perfect and magical. She said:
"Of course like most every bride I've talked to, they say there are some changes they like to make, but on the day of I was marrying Aaron Williams and nothing was going to ruin it."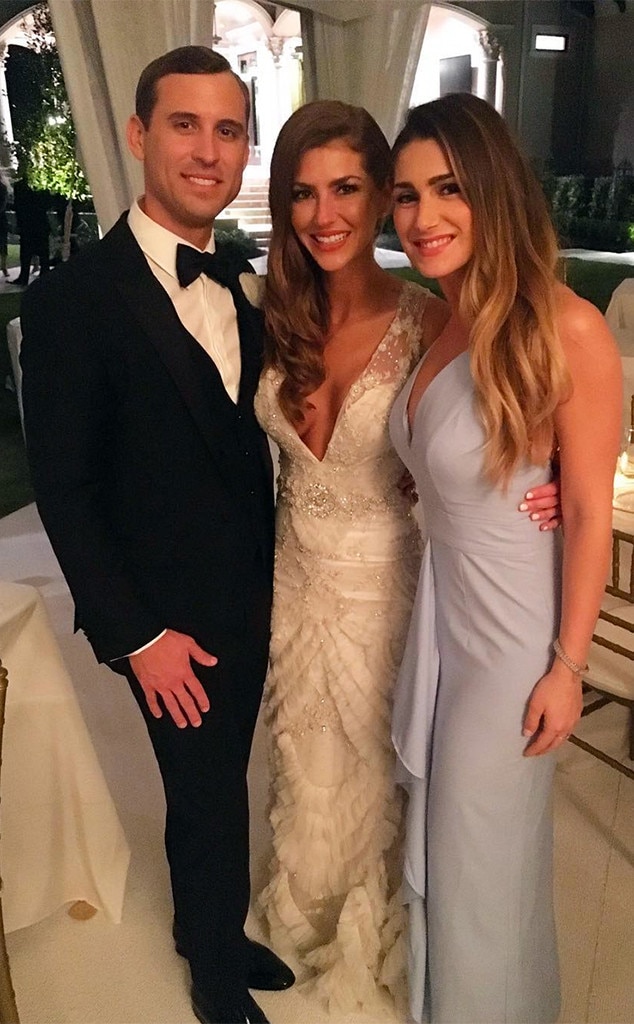 Image: AshLee Frazier with her husband Aaron Williams and a friend
Source: E! online
Frazier is delighted to be designated as Mrs. Aaron Williams. She says that Williams is the perfect man as he works so hard to show his love for her. Frazier also claims that she is too excited for the future. However, the adorable couple hasn't planned their honeymoon yet due to their busy schedule.
AshLee Frazier past affairs
On season 17 of 'The Bachelor', Frazier had to go through so much drama to win Sean Lowe's love. However, she couldn't win. She is also linked with Cody Manuel, a tax practitioner, Brad Womack, Graham Bunn and Michael Garofola in 2013 and 2014.
These are not the only men Frazier hooked up with. In case you don't know, Frazier was married to her high school sweetheart Andrew T. Barbarow at a young age of 17. Their wedding took place on 26th November 1997, in Fort Bend County, Texas. But it only lasted for 17 months which led them to divorce that got finalized on 3rd August 1999.
AshLee Frazier married Aaron Williams
Despite having some affairs in the past, we're happy that Frazier has finally married the man that she is meant to be with. AshLee Frazier and Aaron Williams' pair is beyond perfection. They seem like they are totally made for each other. We hope the pair has a successful married life and they never have to pass through the painful phase of divorce.