Love & Hip Hop is the highest rated reality show on VH1. Over the past years, it has become super successful in giving fame to various stars. The credit of the show's success goes to its spicy dramas and controversies. Among all the gossips that come out in each episode, one included Moniece Slaughter's pregnancy.
Jason Lee revealed that his co-star Moniece Slaughter got pregnant because of her relationship with NBA star Shaquille O'Neal while he was still married. Is the accusation true? Let's find out:
Moniece Slaughter denied that Shaquille O'Neal got her pregnant
Love & Hip Hop star Lee's pregnancy talk including Slaughter and O'Neal's relationship grabbed a lot of attention. He claimed that O'Neal got Slaughter pregnant back in 2012 while he was still married to his wife.
Moniece Slaughter and Shaquille O'Neal
Source: bet
However, Slaughter denied the allegations clearly. She took to Instagram to tell her followers that the rumors are totally false.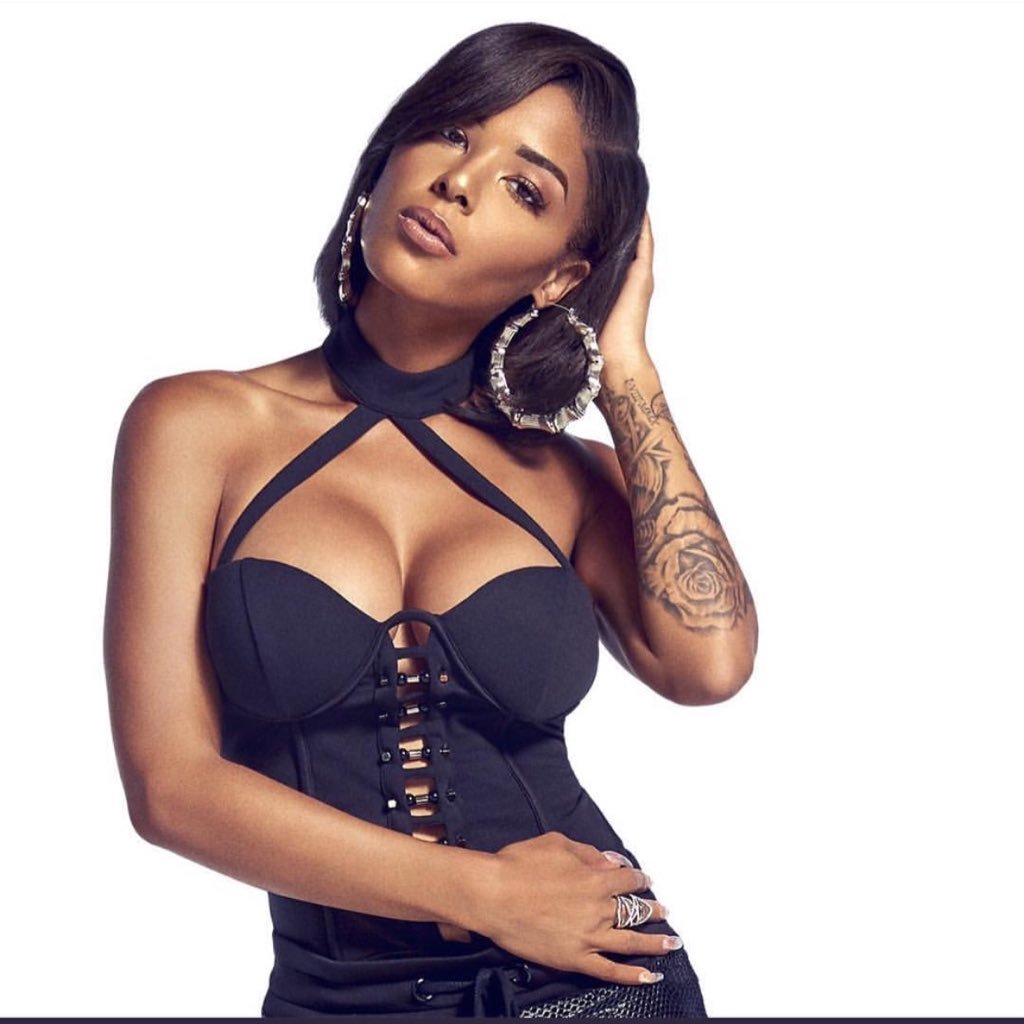 Moniece Slaughter
Source: Twitter
She accepts to have dated the NBA star in 2012, but assert that the baby allegations are not just true but also impossible. On her Twitter, she wrote:
"Let me make it clear condoms. An iud. And a vasectomy make pregnancy impossible. Meeting him in 2012 makes it impossible during a marriage. SO STOP ASKING ME."
Moniece Slaughter worried about her child
She also posted on her Instagram with a caption that read 'No comment'. She also mentioned that it is sad when you have not done anything to a person, but he does something that makes you feel that he is destroying you.
Shaquille O' Neil got Love and Hip Hop star Moniece Slaughter pregnant:
Her caption also included heartbreaking words about her child. She wrote that the allegation will damage her child who has nothing to do with any of it. Slaughter was advised by her legal team that she shouldn't speak against the lies through her social media. They also told her to let court allocate it.
Moniece Slaughter with her son
Source: Wet Paint
The result of the legal actions hasn't been announced yet and Slaughter has removed the Instagram post.
Moniece Slaughter's son is the child of her ex-boyfriend Lil Fizz
Lil Fizz is the father of Slaughter's son. Although the pair isn't together anymore, their son shares a mutual feeling of love with both his parents.
Moniece Slaughter with former partner Lil Fizz
Mstarz News
Her relationship with her son is in excellent terms.
Moniece Slaughter son active on Instagram
Just like Slaughter's Instagram is filled with cute photos of her son, her son's Instagram also consists of a lot of Slaughter and Fizz's photos.
Slaughter's relationship status appears to be single at present. Despite some serious allegations, Slaughter managed to come clean and didn't let it affect her child. We respect such strong lady and hope Slaughter encounters with the right man soon.
Also, read Moniece Slaughter doesn't trust her ex-Ric Dollaz at all as she feels used by him
For more updates keep in touch with Frostsnow.