"I don't want two heart patients."
All it took was these six words from his wife that made him take life-altering choices. Bret Baier was diagnosed with high cholesterol and was given a prescription for Crestor and it was then when his wife Amy Baier spilled her concerns.
Bret and Amy had given birth to a son in 2007 who had serious cardiac complications. Bret's wife helped him put his life back in perspective and work towards a better quality of life.
Well, here we have brought to you all the details about his weight loss, and about his relationship with his wife and children.
BRET BAIER'S WEIGHT LOSS INSPIRED BY WIFE AMY BAIER
Bret Baier, 46, the host of Fox News's eponymous "Special Report With Bret Baier," was clinically overweight. It was actually an anomaly in his industry where hard bodies typically report hard news.
He weighed 245 pounds before he took a fitness regime and seven months later, he was unrecognizable due to losing more than 40 pounds.
And other than the fact that news reporters are generally of the best build, Bret Baier needed to get an actual grasp of his situation. He couldn't put his family through with having another health patient in the house.
And he needed his wife to point this out to him just that one time. Once he knew what was at stake, he underwent a total transformation. After seven months of intense workout, diet and continuing with a milder schedule, Bret Baier has maintained his shape.
And the credit to his transformation goes to his loving wife Amy. He must feel like she was sent by God to get married to him and make him a better man.
BRET BAIER'S 9-YEAR-OLD SON IS A HEART PATIENT
Back in 2007, Bret Baier and his wife Amy were more than happy to welcome their first child, Paul Francis Baier, in the world.
But they were devastated to learn after only a few hours of their son's birth, he had been diagnosed with cardiac complication. Till date, his 9-year-old son has had four major operations.
The couple gave birth to their second child Daniel Baier who is 6 years old now.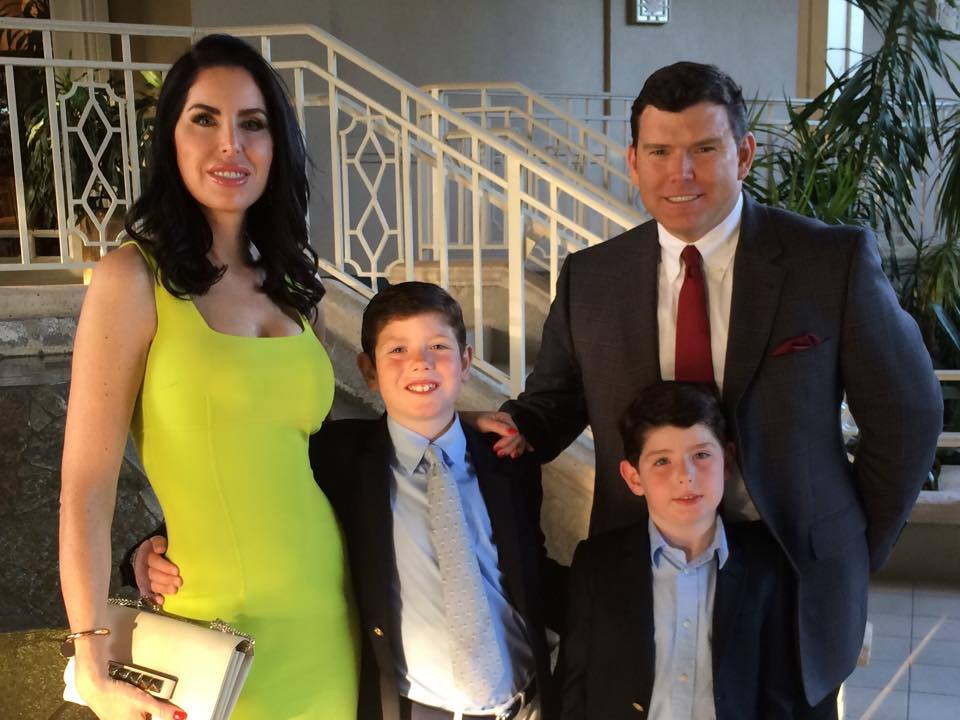 The family of the lovely duo is going on strong and happy with their two children with absolutely no rumor of divorce whatsoever.
Marital Relationship With Wife Amy Baier
Overcoming all the struggles in life, Bret and his wife Amy are happily married at present. The duo got married in 9th of October 2004 and are leading a beautiful relationship by far.
They have also welcomed two children from their relationship. Their first child Paul Francis Baier was born in 2007, whereas their second child Daniel Baier was born in 2010.