Even though we have been hearing a lot of divorces and break up rumors this year, it gets exceeded by the good news of engagement and marriage. Today, we have brought a news about Country star Cassadee Pope. If the 27-year-old Pope is your crush, you better forget about her as she is now officially off the market.
Pope got engaged to her long-term boyfriend Rian Dawson on Friday. She took to Instagram to reveal the great news. So how did all that happen? Read the full story.
Cassadee Pope told Rian Dayson a 'YES'
The Voice alumni Pope announced her engagement on 10th February 2017 through her official Instagram. She said 'yes' to musician Rian Dawson after he proposed her. Pope and Dawson looked adorable as they were seen kissing each other in Pope's post. Her caption read: "WE'RE ENGAGED".
Similarly, Pope's fiancé Dawson also posted on his Instagram saying,
"The love of my life is now OFFICIALLY the love of my life. Never been happier. :)"
Cassadee Pope engagement ring
Pope's engagement ring is huge and gorgeous. She showed off her ring while she kissed her spouse on her Instagram post.
Image: Cassadee Pope and Rian Dawson
Source: People
Cassadee Pope and Rian Dawson love story
Pope's spouse Dawson is the band mate of a rock band named 'All Time Low'. Pope met him in 2010 while she was in 'Hey Monday' pop-rock band. They began dating since then.
Video: Cassadee Pope and Rian Dawson engaged
During an interview with Taste of Country, Pope didn't fail to praise the love of her life as she said that her better half won her heart even before she got famous after winning the third season of 'The Voice'.
She said:
"He's first of all an amazing, amazing supporter of mine. And he has been since the beginning, since six and a half years ago before The Voice, before everything,"
Cassadee Pope grammy appearance
Pope's engagement news arrived days before her appearance in the 2017 Grammys. She was nominated for song 'Think of You'. Even though she couldn't make it till the trophy, she had something more marvelous shining on her wedding finger.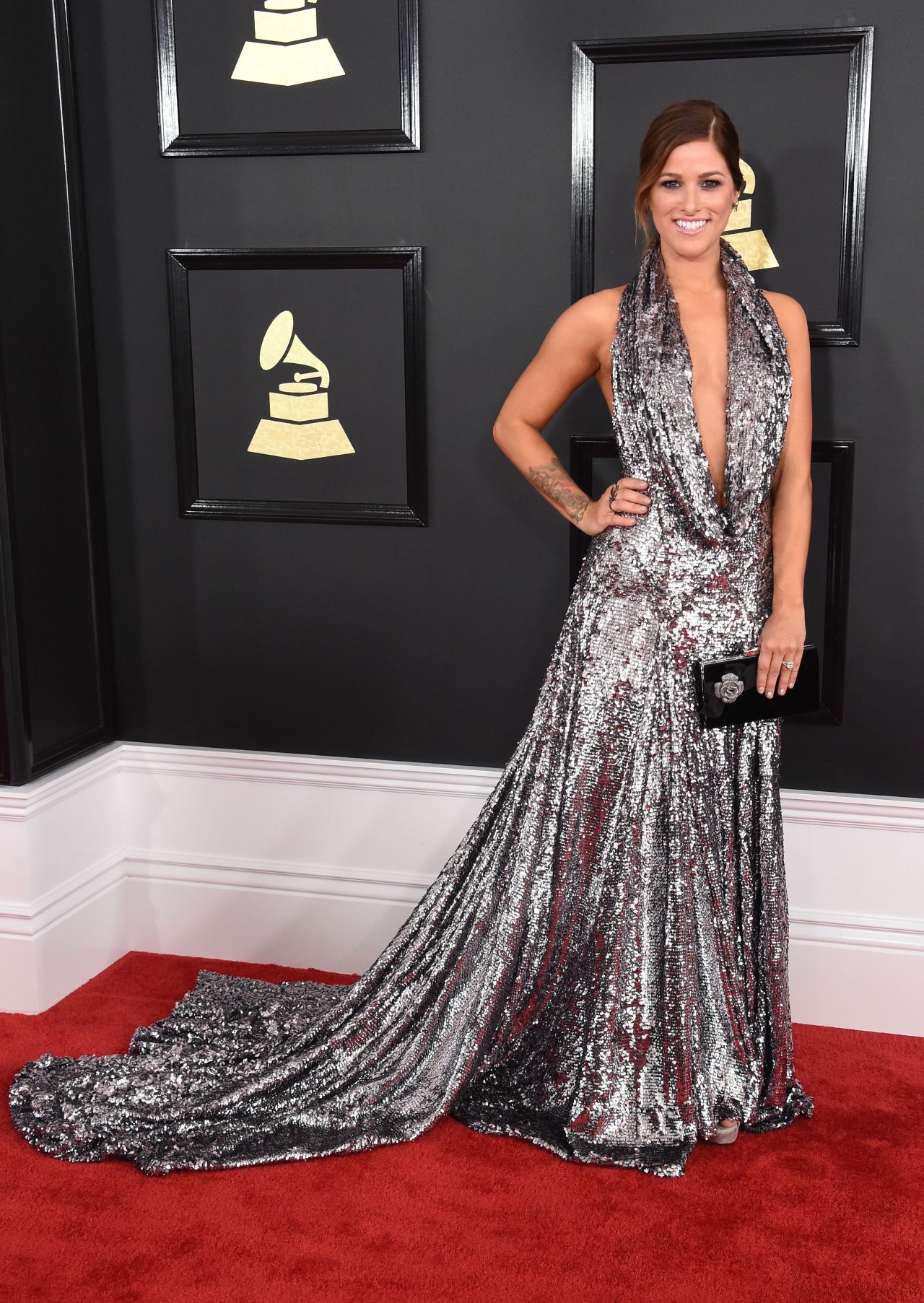 Image: Cassadee Pope on 2017 Grammy
Source: Celeb mafia
Cassadee Pope and Rian Dawson wedding
The cuties are all set to plan their wedding now, but they haven't revealed when their big day will take place.
It seems like Cassadee Pope and Rian Dawson wants to enjoy their engaged period a bit more. We want to congratulate the newly engaged couple and send them best wishes. Best of Luck Guys!!