Sally Vanessa Ortiz, a.k.a. Vanessa Marcil, is an American born actress best known for her portrayal of Brenda Barrett in TV series General Hospital. The mother of one has been married a couple of times and has been in a few relationships. Her most recent relationship was with her ex-husband Carmine Giovinazzo. After her split, she has been reported to have gotten engaged to an unnamed man.
Born on 15th October 1968, the 49-year-old made her debut in the film industry back in 1992. Moreover, some of her recent works include her portrayal of Kaylene in 2017 TV film The Wrong mother. Moreover, in 2018, she appeared as Kelly in TV film Bad Tutor.
Here, we are going to share some in-depth information about the actress' current relationship, her past affairs, and children.
Who is Vanessa Marcil's, new man? Find out more about her new relationship.
Not long after Vanessa Marcil officially separated from her ex-husband Carmine Giovinazzo in 2013, she started dating a deputy sheriff. To date, she has not shared the name or any other details about him. But she refers to him as 'MC' on social media and also can be spotted uploading pictures together on social media.
After dating for more than two years, the couple decided to take things to the other level. They got engaged in April of 2015. Vanessa made the announcement through her Instagram and shared the happy news with her fans.
It has been almost 3 years since they got engaged and still the actress can be found sharing pictures of her fiance on her social media.
However, it has not been all fun and games for the duo. Back in 13th November 2017, the actress shared that she was expecting a child with MC.
Later, on Instagram, she revealed that the child was a girl but on 27th Jan of 2018, she made a heartbreaking announcement that she had gotten miscarriage for the seventh time in her life.
Vanessa Marcil's past relationships and children
Vanessa's first marriage was with actor Corey Feldman. The pair started dating back in 1988 and got married a year later on 6th August 1989.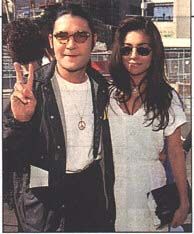 Vanessa Marcil with ex-husband Corey Feldman
Source: whosdatedwho
After more than 3 years of living life as a married couple, they decided to call it quits. They got a divorce on 1st Jan 1993.
After Corey, she started dating actor Brian Austin Green whom she met on the sets of Beverly Hills, 90210. They started dating in 1999 and even got engaged 2 years later in 2001, a year before having their first child.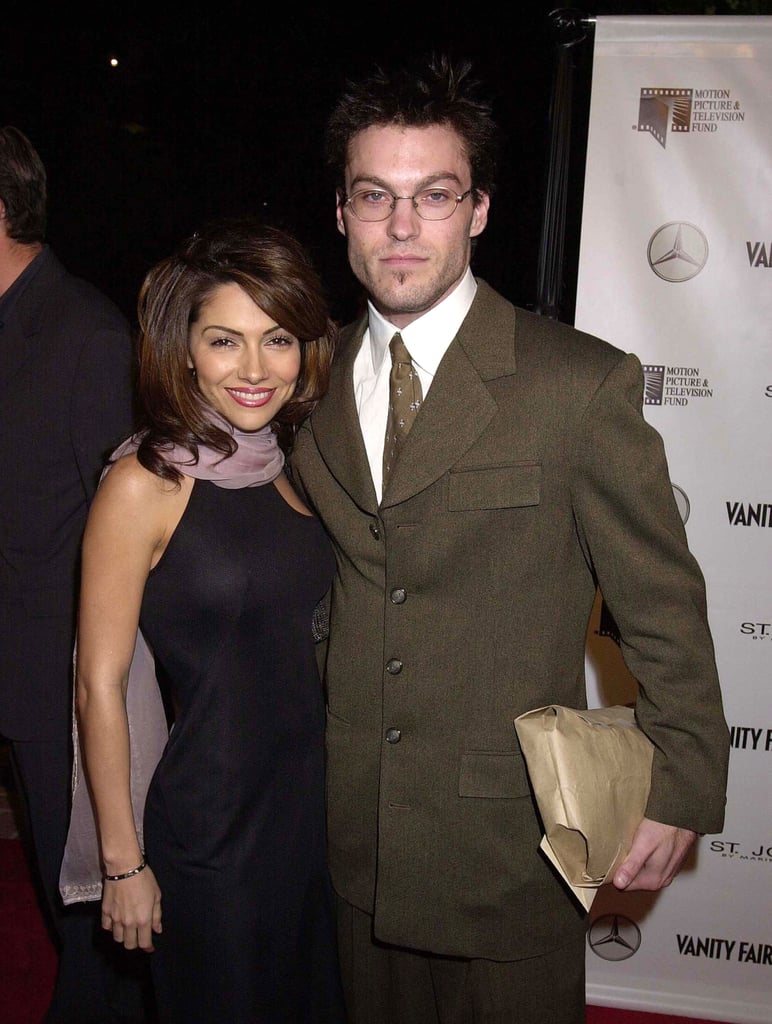 Vanessa Marcil with ex-fiance Brian Austin Green
Source: Popsugar
Their son Kussius Lijah was born on 30th March 2002. He is currently 15-years-old. Despite the new addition to their small family, Venessa and Green separated in 2003, 2 years after getting engaged and 4 years of being together.
Meanwhile, Green is not the only man she has dated after her divorce with first husband Corey. In between, she dated celebrities like Nathan Fillion and Tyler Christopher. Likewise, after her separation with her baby's daddy, Green, she dated other celebrities like Ben Young and Jeremy Piven.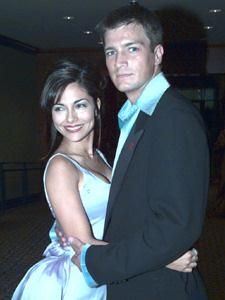 Vanessa Marcil with ex-boyfriend Nathan Fillion
Source: whosdatedwho
Finally, in 2009, she started dating actor Carmine Giovinazzo. The pair got married a year later on 11th July 2010. Their wedding was a private ceremony which took place in NYC.
As we have already mentioned above, Marcil has undergone miscarriage 7 times till 2018, and her first miscarriage took place when they announced that they were expecting their first child together. But she suffered miscarriage twice in 2011.
Vanessa Marcil with ex-husband Carmine Giovinazzo
Source: Screener
Maybe the miscarriage took a toll on their marriage as they decided to end their relationship in August of 2013, and their divorce was finalized in March of 2013.