There is a lot of talk about the sexuality of the famous and talented YouTuber Trevor Moran. Is Trevor Moran gay? Many of you might be confused about his sexuality, but you don't have to be confused any further. We will get to this soon.
Along about Trevor Moran's sexuality, another topic of the gossip town is the relationship of this talented singer. Singer! Well yes, he is a singer, not just a YouTuber. There are many things that he does besides singing and making videos on youtube.
Trevor Moran is also a records artist, and an X Factor contestant. Since Trevor is an X Factor contestant, watch out for Zayn Malik. This former One Direction singer has the tendency to date other X Factor contestants. Don't mind Zayn Malik's fan, we are just kidding.
Trevor Moran
Source: tumblr.com
Now, let's find out the sexuality of Trevor Moran. Is he gay or straight?
Trevor Moran Gay or Straight?
Even though we are in an era where everything is possible and when most of us are educated and when everyone has equal rights, there is always some problem for people to accept the sexuality of people. And the thing that is of most concern is people tend to hide their sexuality. There are very few brave people who stand out and accept that they are gay or bisexual.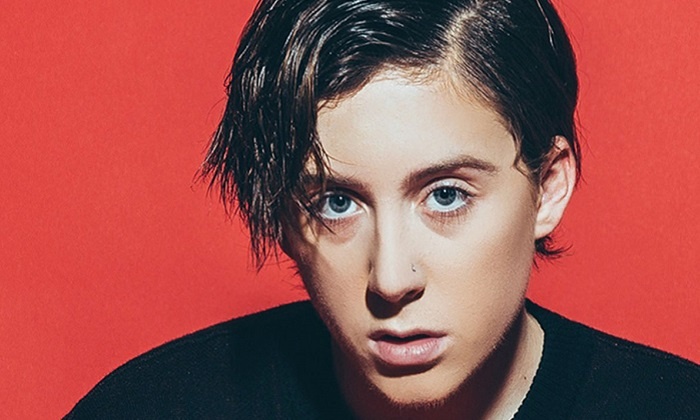 Trevor Moran
Source: groupon.com
Trevor Moran not one of the people who hides his sexuality? We all might have noticed the gestures and the body language of Trevor Moran and many of you out there might have guessed his sexuality based on this. If you are those who guessed that Trevor Moran is gay, then you are right.
Yes, Trevor Moran is gay and he accepts it. If you don't believe us then check out this video where Trevor has revealed about his sexuality where he accepts that he is gay.
In the video, you can see him saying,
Whew, that was hard. That was hard to say to the camera, dude," he thinks the news should come as a surprise to his devoted viewers."If you've been watching me since Apple Store dances up to X Factor up to the "Echo" music video, you probably should know by now, but clarifying it, yes.""I don't feel like I was ever in a closet, I feel like I was in like a glass closet. Like you could f——- see me."
Trevor Moran did not just confirm of his sexuality but he also answers the question that his fans and followers asked to him on Twitter. You can follow Trevor Moran on twitter
Here's a tweet from Trevor Moran.
As he accepts he is gay, you now might be wondering if he has a boyfriend. Yes! Indeed he has. Don't be surprised. You are not dreaming, Trevor Moran is gay and he has a boyfriend too. His gay boyfriend is Sam Pottorff. We will give you some facts and you will be clear about Trevor's boyfriend Sam Pottorff.
Trevor Moran And His Gay boyfriend Sam Pottorff
Trevor Moran is in a relationship with his gay boyfriend Sam Pottorff. We thought you would have a hard time believing us so we have some screenshots taken out from twitter. Don't miss it.
If you think that we just made this up then you can also check out the tweets by Trevor Moran.
We guess, now you are very clear about the sexuality of Trevor Moran and who he is currently dating. Let's wait for the relationship to go public from both the gay partners.
Sam Pottorff and Trevor Moran
Source: popentertainment.com
We wish this gay couple a very best of luck for their relationship and their career in future. Best of Luck You two love birds!!!!