The cutie pie actress of the Canadian film industry, Torri Webster with her acting skills and glamorous looks has been adding tons of fans every passing day.
The beautiful actress currently appears as Tess Foster in the YTV teen television sitcom Life with Boys that awarded her the Young Artist Award for Best Leading Young Actress in a Television Series.
Apart from all these things, her personal life is one other thing that people are curious about. Well, today in this section we are going to explore all about her love life; her affairs, boyfriend, and relationships.
Torri Webster's Opinion on Love And Relationship: Was Not Interested To Be Anyone's Girlfriend
As being a successful and beautiful actress, there is no doubt she is the dream of millions of men and a lot of them want her as a life partner. But is there someone Torri has fallen for?
Well, the answer is "Yes". Torri Webster is romantically engaged with her man. We will talk about her boyfriend later but first, we would like to tell you about her views on relationships and love.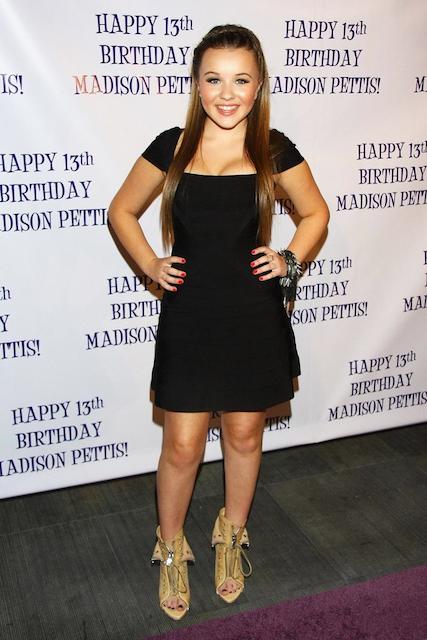 Gorgeous Canadian actress Torri Webster
Source: healthyceleb
Torri Webster seemed to be not interested in the love for the last few years. On 8 April 2013, through a Twitter post, Torri even mentioned that she prefers Starbucks rather than a boyfriend. Here's that tweet, guys, check it out.
It looks little awkward, right? The lady who used to prefer Starbucks than a boyfriend has now sparked a romantic feeling for someone special.
Yes, You read that right, guys!! The things have changed now.
Torri Webster's Romance With Boyfriend Adam Madrzyk
The 20-year-old actress, Torri Webster who didn't want to get involved with anyone emotionally is currently dating a young American film director Adam Madrzyk. How do we know this?
Well, Torri Webster revealed her relationship herself through numbers of Instagram posts together with her beloved boyfriend and they look awesome together. Check out some of those romantic posts.
Wow! They look pretty awesome together. Who in this world would not want this kind of relationship? Don't you think they look adorable together?
Meanwhile, Adam Madrzyk also shared some awesome moments of their romantic love affair. Check out a couple of those posts.
Both the love birds never hesitated to express their love to their fans, be it through social media or in interviews. Torri even shared a picture in which she is seen kissing her better half. Here's that post, check out.
Keep going, Torri and Adam!! Our Best Wishes Are Always With You!!
We hope you will soon get married.