Todd Hoffman is an American born reality TV star best known as the creator of Discovery channel's series Gold Rush. He also stars as an actor on the show and has gained massive fame for his role. Hoffman, who initially owned a small aviation business took all the risk of getting into gold mining investing a massive $1 million despite being inexperienced in the field. Well, the gamble certainly paid off.
Born on 12th April 1969, the 48-year-old who has an estimated net worth of $5 million appears on the show alongside Parker Schnabel. Moving on to his personal life, he is currently married to his wife, Shauna Hoffman. Together, the pair has two children.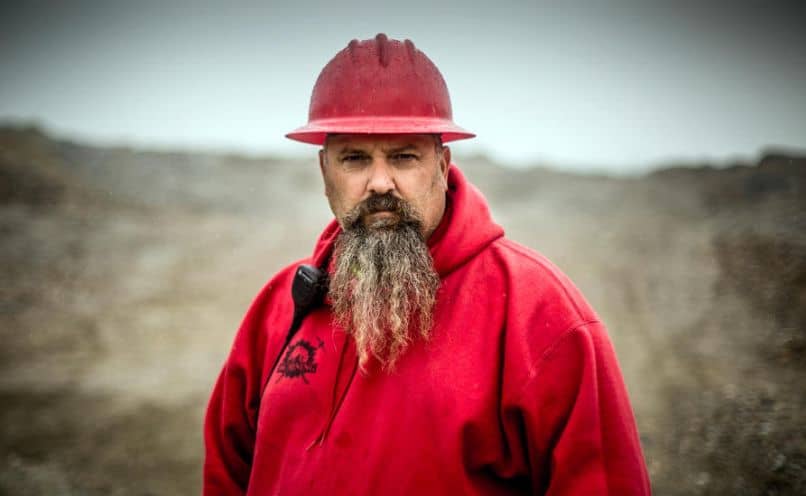 Todd Hoffman
Source: TVOvermind
Know More About Todd Hoffman's Career
Here, we are going to share with you some information about Todd Hoffman's marital relationship with wife Shauna Hoffman, their children and his fear of letting his family into the world of glitz and glamour.
Todd Hoffman married to wife Shauna Hoffman. Know more about their children
Todd Hoffman is currently married to his wife, Shauna Hoffman. There are not many details about his wife available as he likes to keep his personal life low-profile. However, the man who claims that he is very family oriented loves to compliment his wife during interviews.
Once he even shared that his wife is beautiful. Moreover, he also loves to share pictures of his beloved wife on his Instagram page.
Todd Hoffman with son Hunter and father
Source: Inquisitr
With Shauna, he has two children. His first child, a son Hunter Hoffman is around 17-years-old and is also popular for his appearance on the series Gold Rush alongside Todd.
His youngest child is his daughter Hudson Hoffman, who is very young. There is no much information about her available, but the proud dad loves to share pictures of her on social media.
Why is Todd Hoffman afraid of exposing his family to the limelight?
Unlike numerous TV personalities and stars, there are little to no controversies and rumors when it comes to the personal life of Todd Hoffman. He is a very closed person, and initially, he did not even share pictures of his wife and children on social media.
However, things have changed now. He shares tons of pictures of his family on Instagram and his son Hunter has also made his debut as a Reality TV star.
During an interview, Todd shared that he is scared to expose his family to media and questioned if he is doing good work as a husband and a father. He claims, his son Hunter looks a lot like Justin Bieber.
Watch Todd and his son Hunter on Gold Rush Season 8 Trailer
According to sources, the worried father warned him about the bad things that come along with fame. He also added that he did not want him to turn out like Miley Cyrus (well obviously during the years when she went wild).
Well now that he is open about his personal life, we are sure that all his doubts have disappeared, and he is happier than ever to have his son who is currently dating a beautiful blonde lady named Bri Ramseth.