Now and then, we get to hear about celebrity couples who end their relationship in no time. However, this is not applicable for Theresa Caputo and Larry Caputo. They have been together for many years now. They have a strong bond and has never shown any sign of separation.
The couple also has two children. To know more about Theresa Caputo and her husband Larry Caputo and their children, Read the article:
Theresa and Larry Caputo's Short Bio, Career
Theresa Caputo was born on 10th June 1966 in Hicksville, New York, United States of America. She is an American personality best known as "medium" on the TLC reality TV series, Long Island Medium. Theresa is also an author of two books and tours under Theresa Caputo Live! The Experience. She is also famous for "communicating with the spirits of dead or alive."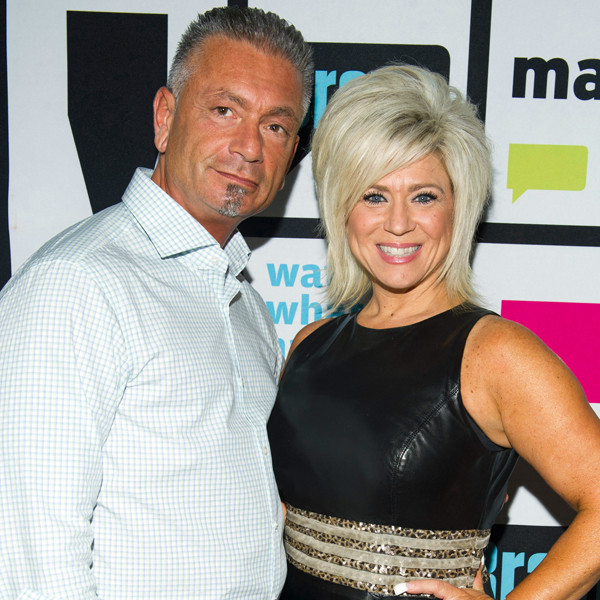 Theresa Caputo with husband Larry Caputo
Source: E Online
Theresa Caputo is currently married to Larry Caputo. Larry Caputo was born on 31st August 1956. Larry was formerly a food business owner. However, he retired from his food business at the age of 55. He went to be a big part of the show as Theresa's supporting husband. He is a big fan of tattoos and motorcycles.
Theresa and Larry Caputo's Marriage, and Children
Theresa and Larry got married on 16th September 1989. They have been happily together for more than two decades. They have been together through thick, and thin in their relationship.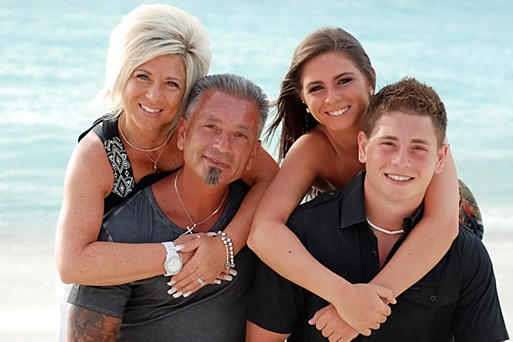 Theresa Caputo's Family
Source: DDMCDN
The couple also has two children. Their children's names are Larry Caputo Jr. and Victoria Caputo. They have also appeared on Theresa's show.
Theresa and Larry Caputo's Marriage Problems
Even though there was no sign of Larry and Theresa getting into troubles in their relationship, it looks like things have changed in their relationship. A short teaser was released of the new season of Long Island Medium in which Theresa is seen revealing to her friend about their marriage. She talked about her relationship with Larry and mentioned that it was changing.
Video: Theresa Caputo talking about marriage problems
Many speculations have been made about the conflicts between Theresa and Larr; their fame was speculated to be one of the reasons behind the problems. It has also been said that Larry Caputo's stroke could be the reason.
It has surely brought Larry Caputo and Theresa Caputo's marriage in the spotlight. Just another reason to watch Season 8 of Long Island Medium. We hope that they figure out a solution in their relationship and patch things up.