If you ever watched the most famous American Drama movie Lowriders, then you must recognize Theo Rossi who has successfully earned million of fans back to him.
Nowadays, this handsome hunk has created a wide attention towards the media and fans as he is expecting his second child together with her wife Meghan McDermott.
So, let's talk a little more regarding this news. Just stay with us.
Meghan McDermott is pregnant with her second child together with husband Theo Rossi
Aged 41 actor, Theo Rossi and his wife Meghan McDermott announced that they are soon going to be parents of their second child while walking on the red carpet at Tuesday's Los Angeles. There McDermott showed her baby bump to the media.
Here's the video of that event. Check it out.
In that event, Theo jokingly talked about having his third child. He said;
Our first kid was born during filming this and now we're having another one. So if they do a Lowriders 2, I might have a third kid," Rossi joked.
Guys, just imagine how blissful the couple might be feeling. Wow! It just can't be explained.
The couple is already blessed with their first child; a son named Kane Alexander born back in 2014. Meghan was already pregnant with Kane before getting married to Theo.
They were just a boyfriend and girlfriend couple at that time and when the duo comes to know about Meghan's pregnancy, they soon got married in the following year.
Video: Theo Rossi training his first son Kane Alexander
As for their two-year-old son Kane, the proud parents say;
We don't know how he's going to feel about being a big brother because he's still super young.
Wow! What an amazing family.
Husband and wife couple; Theo Rossi and Meghan McDermott
Source: indianexpress
Now, let's talk a little bit about Theo Rossi's past relationship. Theo previously dated Sarah Jones since 2010. No more information is revealed regarding their relationship. However, the couple broke up in 2013, after having affair for three years.
The reason behind their separation is still hidden in a closed box.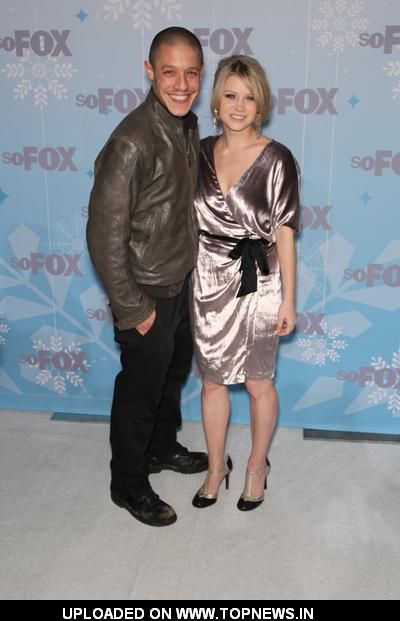 Former boyfriend and girlfriend couple: Theo Rossi and Sarah Jones
Source: whosdatedeho
After he split up with Sarah, Theo began dating Meghan McDermott back in 2014. It's yet to reveal when and how their relationship began.
However, we can see the couple is now happily married for over two years without any divorce rumor. We, wish all the very best for the couple ane hope this family never have to face any difficulties in future. For more updates, keep in touch with Frostsnow.