The Wrecking ball that Could Destroy Khloe Kardashian and Tristan Thompson's Relationship
---
Tristan Thompson's behavior could destroy all the excitement surrounding Khloe Kardashian's pregnancy.
According to a report brought out by In Touch, Khloe she is angry that Tristan is still friends with his former girlfriend Jordan Craig, with whom Tristan has a 1-year-old child.
A source told the entertainment outfit,
Khloe is unhappy about the fact that Tristan is still friendly with Jordan Craig. It really bothers Khloe. She's devastated over the whole situation. She cries all night, doesn't leave the house and now she's vowing to raise the baby alone.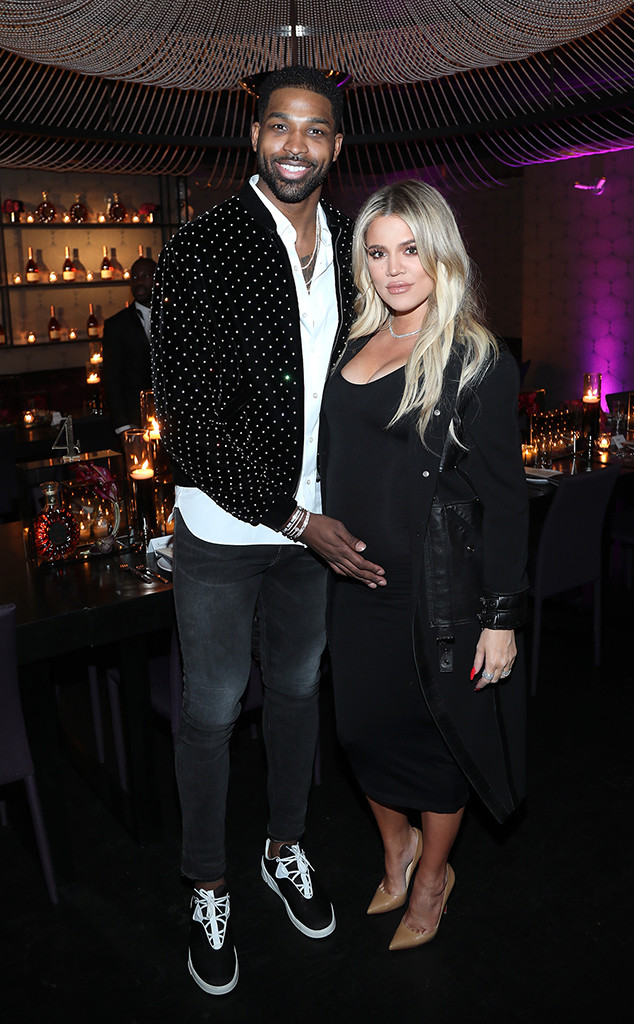 Tristan Thompson and pregnant Khloe kardashian
Source: Getty Images/eonline
And apparently, that's not all. While Khloe wants to settle down with Thompson, she is miffed that the Cleveland Cavaliers star reportedly forgets about his relationship status time and again.
The source added,
Tristan acts like a single man… and… flirts like crazy. He is nowhere near ready to get married to Khloe.
Khloe is angry that Tristan apparently does not want to move in with her even as she is pregnant with their child.