A bundle of joy added to one of the Hollywood's favorite married couple; Jason Wahler and Ashley Slack. The couple who announced that they were excepting their first child earlier this year, recently welcomed a baby girl.
Yes, you read that right!! They are now parents to an adorable daughter and they named her Delilah Ray Wahler. Jason Wahler is a renowned American actor who is best known for his appearance in 2006's popular American reality television series, The Hills. His wife, Ashley Slack, on the other hand, is one of the hottest and sexiest American models.
Let's learn their recent story in detail. Also, know their love affair and married life. Stay with us.
Happy Married Couple Welcomed Baby Daughter: Ashley's Pregnancy Story
A Huge Congratulations to Jason Wahler and Ashley Slack!!
The pair recently announced that they are now parents and the announcement of the birth of their baby girl was done through an Instagram post shared by Ashley Slack on 23 August (though the baby was born on 21 August).
Happily married husband and wife: Jason Wahler and Ashely Slack are now parents to a baby daughter
Source: dailymail
The post featured their newly born adorable daughter having a nap and the caption read;
A love like no other!
Welcome to the world
Delilah Ray Wahler
Born on Aug 21st at 8:16am
7lb 12oz
#eclipsebaby #perfection #cantgetenoughofher #augustbaby2017 #babygirl #happybirthday
Here's that beautiful Instagram post, guys, check it out.
Hellow little cutie pie!!
The birth of the baby was not too much surprising as the pair had already announced the pregnancy of Ashley. Earlier this year, on 21 February they confirmed to Entertainment Tonight that they were excepting their first child as they said;
We are so overjoyed and excited for this baby! We absolutely LOVE kids and are so happy to finally be starting a family of our own.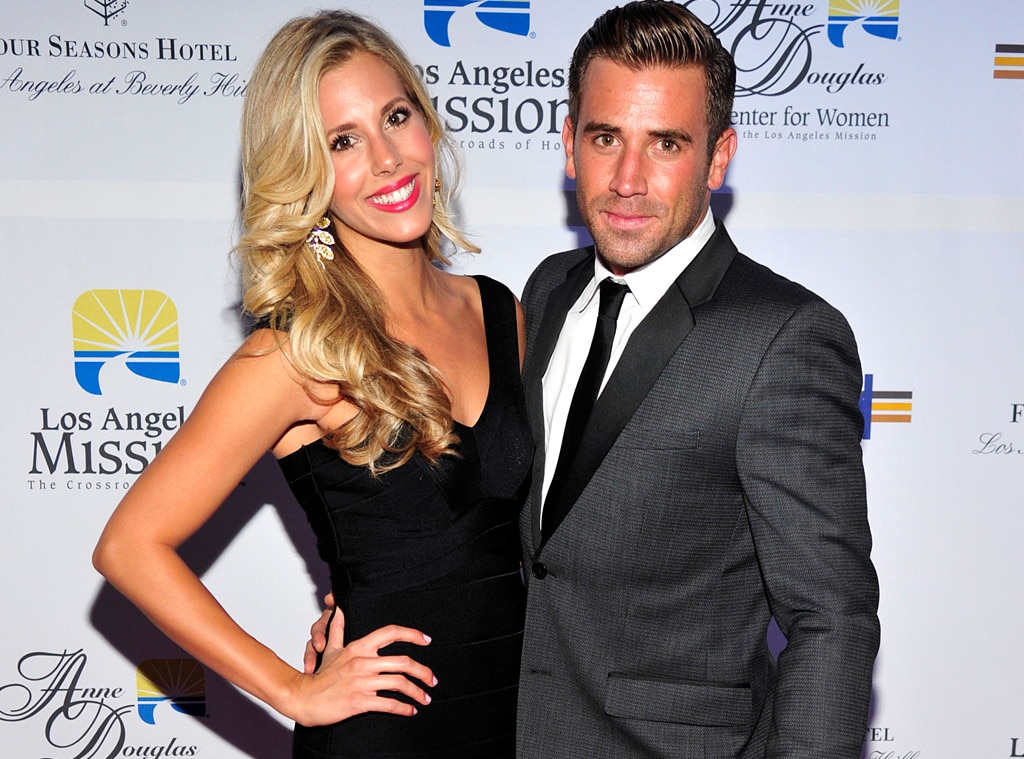 Happily married husband and wife: Jason Wahler and Ashley Slack
Source: eonline
Later on March 5, the pair revealed the gender of their unborn child as a baby girl through an amazing video clip on Instagram. Here's that post, guys, check it out.
Awesome!!
The couple first met through a "mutual friend' and eventually started an affair. After months of dating the 2008's MTV Video Music Awards winner proposed the model with a stunning diamond ring that she later posted on her Instagram. Check it out.
Stunning engagement ring that Ashley Slack posted on her Instagram after her husband Jason Wahler proposed her
Source: usmagazine
The pair eventually tied the knot on 13 October 2013 and their lavish wedding ceremony was held at Calamigos Ranch in Malibu.
Happily married husband and wife: Jason Wahler and Ashley Slack kissing at their wedding
Source: pinterest
Ever since they are living a blissful married life. We wish them all the very best for their future.
For more updates, stay connected with Frostsnow.