Tom Cruise and his love affairs are not a hidden thing. The list of his former girlfriends is quite long. Have you ever wondered about all those affairs of Cruise that never came into the limelight? Well, recently, Curtis Armstrong gave focus about Cruise's relationship with Rebecca De Mornay in his new book, 'Revenge of the Nerd'.

Armstrong has revealed such fascinating things in his book that makes us question about its truthfulness. Read the full article to know it all and Cruise's relationship with Rebecca De Mornay:
Young Tom Cruise had ladies lined outside his door
Armstrong mentioned that when Cruise was 19 years old, he wasn't as famous as he is today. Yet, there would be many girls lined up outside his room at night. Since Cruise used to read bible during that house, Armstrong offered help to the ladies.
Just when he went up to them and asked if he could help, a girl came outside of Cruise's room adjusting her hair while the first girl in the line went inside.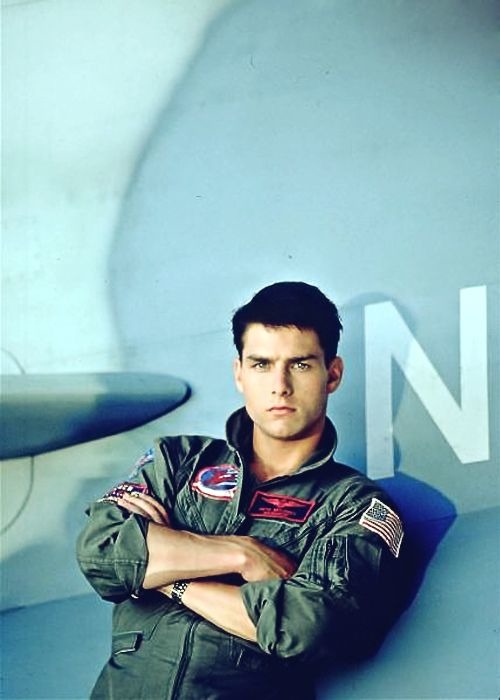 Tom Cruise
Source: India times
Armstrong designated Cruise as a man with time management skill who perfectly juggled Bible study and b*** j***.
Tom Cruise alleged relationship with Rebecca De Mornay
The author also mentioned that the girls stopped coming when Cruise got himself involved in a very serious relationship with his co-star Rebecca De Mornay who portrayed the role of Lana.
Watch Tom Cruise and Rebecca De Mornay intimate scene:
When the shooting of Cruise and Mornay's starred movie ended, they still continued to date. They appeared together during the screening for the movie The Breakfast Club. ' in 1985. Armstrong, however, didn't mention how Crusie and Mornay parted ways.
Tom Cruise and his three wives
Tom wed his former wife Mimi Rogers in 1987. Their marriage was good in the beginning but couldn't succeed more than three years. They separated in a divorce in 1990.

Cruise married Nicole Kidman in 1990. It became one of Cruise's longest marriage. However, we cannot term it as a successful one. They got divorced in 2001.
Read more about Nicole Kidman's current married life with husband Keith Urban.
Tom Cruise with ex-wife Katie Holmes
Source: Daily mail
Katie Holmes became Cruise's third wife. He tied the knot with her in 2006. Just like his two former marriages, it also ended in a divorce in 2012. Cruise has an 11-year-old daughter, Suri Cruise, with his ex-wife Holmes.
Tom Cruise with ex-wife Katie Holmes and daughter Suri Cruise
Source: The Sun
Also read: Mummy Co-star Annabelle Wallis Says Tom Cruise is a real hero.
After failing in three marriages and multiple relationships, Cruise seems to be taking a break from the dating game. His current relationship status is single which makes us quite shocked.
Till date, Cruise hasn't reacted to Armstrong's revelation in his book. All we have to do is wait for Cruise to come out and speak whether the book is telling the truth or not.