Rashel Diaz is a famed Latin American talk show host and television presenter. She is mostly famous for her works on Spanish-language programs.
This sensational beauty has had an amazing career. In 2001, the Spanish language edition of People magazine included her among its 25 most beautiful people. She has been profiled in several Spanish language magazines including Shape, Cosmopolitan Florida, Mira, and Terra.
This Latino beauty's popularity heightened with the Spanish TV show "Sabado Gigante". She has hosted a number of award shows and cultural events till date, including the Billboard Music Awards. She currently works for the Spanish language network Telemundo. She is a co-host of the popular morning talk show "Levántate" which means 'Wake Up'. Who wouldn't want to wake up and watch the program of this bombshell? Which is why the show has a very high rating.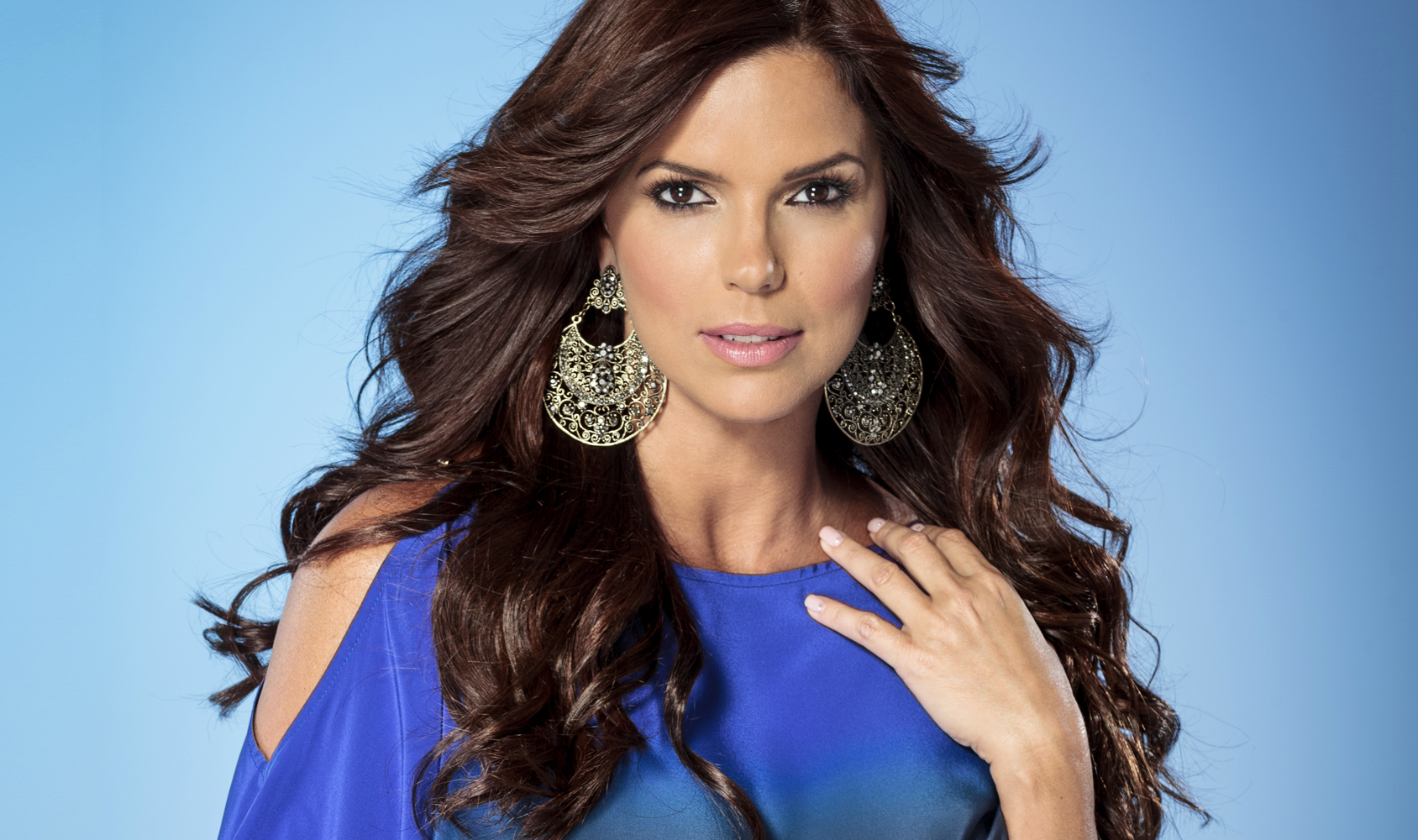 Her electric onscreen skill has earned her a position of presenter for the Telemundo variety program Un Nuevo Dia together with co-host Adamari Lopez since its inception in August 2008. She formerly hosted Escándalo TV de noche and ¡Despierta América! She attended the Telemundo press announcement for 'Santa Diabla' at the Regent Beverly Wilshire Hotel in August of 2013 in Beverly Hills, California.
With body measurements of 36-26-36, it comes as no surprise that she was a successful model back in her early years. She was a model to begin her career with and then came to work at Sabado Gigante for ten years.
This hot diva was born in Cuba in 1973. In 1994, She moved to Miami, Florida, where her career reached a turning point.
Telemundo had announced in April 2013 that its highly anticipated red carpet arrival show, "La Alfombra de los Premios Billboard Presentado por State Farm," will present live performances, sponsored by Bud Light and featuring Puerto Rican duo sensations Dyland & Lenny and the "Latin sweetheart," PeeWee, which would be hosted by the network's favorite Rashel Diaz.
This Cuban beauty has earned the love and respect of U.S. Hispanic audiences. She began on Telemundo as host of "Decisiones de Mujeres" (Womens' Decisions). Diaz has also hosted other important Telemundo specials, such as "Camino a la Corona de Miss Universo," "10 Años de Alfombra de los Premios Billboard," "Conteo al Billboard" and "Reventón VIP."
A Journalism graduate from Miami, Diaz has been recognized as one of the most beautiful Latinas by People en Español magazine.
Apart from the program hosting, she has also been featured in some magazines and covers and she has also been listed on the list of the top 5 sexiest women in the world by MenzPoll.
However, her personal life has not been as successful as her career. She is currently married to her long-time-boyfriend-turned-husband, Lisandro Rodriguez. The couple got married in 2011. They have two children together. Before Rodriguez, Diaz was in a couple of other affairs, both of which ended in a breakup. Her net worth is estimated to be around $2 million.