ABC's The Bachelor's participant Tenley Molzahn is a gorgeous lady. Molzahn has dated many men in the past but, at present, the 32-year-old beauty is married to her longtime boyfriend Taylor Leopold.
The couple married after a couple of months of their engagement. Want to know more about the couple's relationship, married life, affairs, and children? Scroll down.
Tenley Molzahn Relationship Beginning with Taylor Leopold
Molzahn's boyfriend-turned-husband Leopold works at a sandal company as a product-line manager. She met him through one of their mutual friends in 2015. When Leopold met Molzahn for the first time, he didn't know that she was a reality star.
Moreover, Molzahn admits that she is very proud of herself and isn't ashamed of anything. She further said that if Leopold wants to watch it, she's okay with it but, the fact is that he doesn't want to.
Image: Tenley Molzahn
Source: Tessa Stull
You might be amazed to know that Molzahn fell for Leopold during her first date in 2016. She even admitted that it was the best first date of her life and she knew at that exact moment that there was something very special about Leopold.
As for a fact, Molzahn appeared on the 14th season of the ABC dating show in 2010, where she fell just short of finding love with Jake Pavelka and placed second.
Tenley Molzahn's Engagement and Marriage With Taylor Leopold
After dating for 2 years, Tenley and Taylor took their relationship to another level after they revealed their engagement news.
On January 13, 2018, Tenley shared an Instagram post sharing her excitement and happiness after her engagement. Check this out.
The fiancees didn't take long to turn themselves into a husband and wife as they got married after a few months of their engagement.
On April 27, 2018, Taylor and Tenley got married in an outdoor ceremony on Friday, followed by their reception at the Omni La Costa Resort & Spa in Carlsbad, California.
Currently, the happy couple lives without any mishaps in their relationship. They are yet to share children.
Molzahn can't stop praising Taylor Leopold
Molzahn is very much into her new man. During an interview with US magazine, she opened up saying that he has the best smile. In fact, she couldn't stop praising him. She said:
"His name is Taylor, he's gorgeous. His smile is just contagious. He's amazing, his heart is what got me.
Even after living as husband and wife, some scars of the past is never forgotten.
Let's see some past affairs of the couple.
Molzahn past affairs
Talking about Molzahn's past relationship, she has many ex-lovers. In fact, Molzahn was once married to Ryan Natividad as well. The pair got divorced later as it seems like things didn't work in between them. Molzahn never mentions about her ex-husband.
Image: Tenley Molzahn and Kryptn Locke
Besides, she also dated Jake Pavelka in 2010 and she was in a known relationship with Kryptn Locke.
Video: Tenley Molzahn kissing Jake Pavelka
Molzahn who was once linked with Ben Higgins as well, says that Ben is an amazing guy but, she doesn't clarify if she ever dated him. During an interview, she said:
"It definitely was talked about [but] I didn't really consider it," she admits. "Ben is an amazing guy and I'm so fortunate to have known him and he's incredible. But I also just really, really want to be pursued."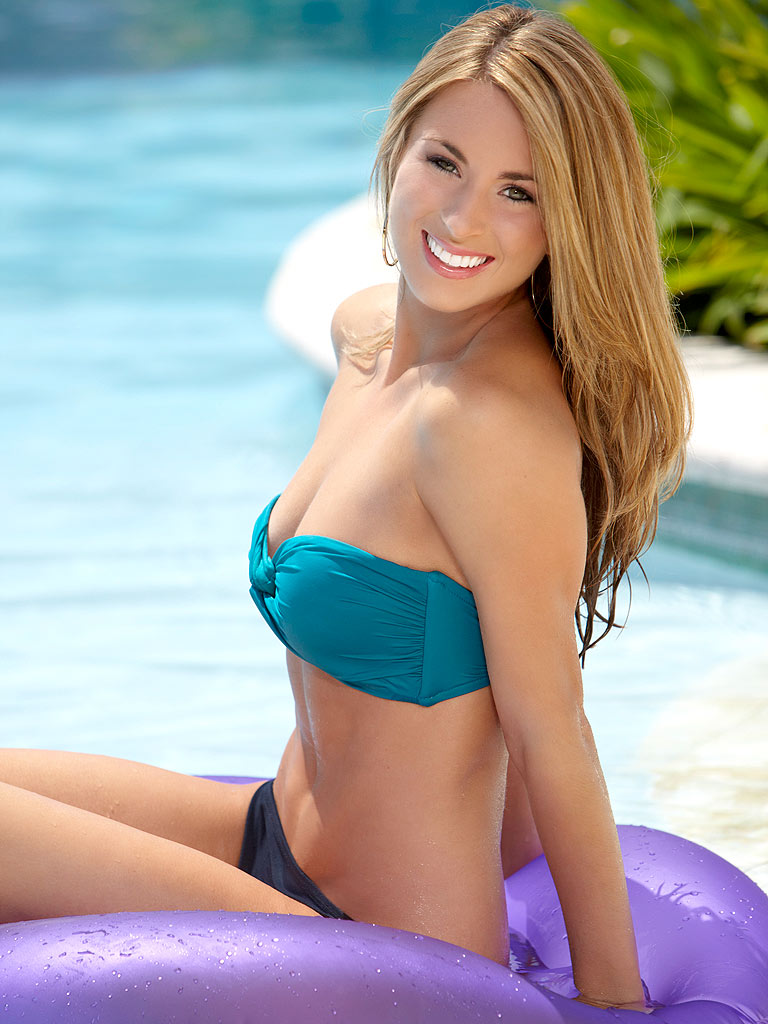 Image: Tenley Molzahn
source: timeinc.net
Whatever the past be, it's a good thing that Molzahn has finally found love and she seems to be very pleased with her new relationship.
We wish them best for further.