Baby on the way! Tila Tequila is pregnant and expecting her second child. The 36-year-old reality star took to Facebook to announce this good news on March 2.
The post features herself flaunting her growing baby bump and the caption reads,
The Lord God has blessed me with baby #2!!!!! Praise the Father in Heaven for He is merciful and graceful! I give glory to Him every day.
Tila also took a moment to clap back at her haters.
She wrote,
Meanwhile, I find it hilarious how all the haters have been calling me 'fat' and telling me that God is going to punish me for the things I have been saying and always trying to send curses my way. But God took all your wretched curses and turned them into huge blessings for me instead!!!! YAAAAAAAAAAY!!!
Check out the post.
Television Star Tila Tequila Is Pregnant, Expecting Baby No. 2
Source: facebook
Here's another post, check it out.
Television Star Tila Tequila Is Pregnant, Expecting Baby No. 2
Source: facebook
Tila's 3-year-old daughter Isabella, whom she welcomed in November 2014, seems to be very excited to have a sibling, too.
She wrote,
Now Isabella will finally get to be a big sister! She is so, so excited and kisses my belly every day talking to her baby sibling! It is the sweetest thing ever!
Tila then said she "feels God's love for me grow more and more every day" and explaining she loves how "He has just shamed all of my enemies before the whole world."
She wrote,
I found it so funny when the haters were calling my lazy when I was in bed rest because they didn't know I was pregnant!! HAHAHAHAHA!!!!! Praise God for His righteousness!!!
At the end of her post, the former A Shot at Love with Tila Tequila star said she was "so excited to go on this new journey with this blessed baby #2 in my womb."
In addition to sharing her pregnancy news, Tila also posted a video clip on her official Facebook page where she explained that she'd been holding this news for "a while." Singapore-born Tila, however, said she would not be announcing the baby's sex, name or due date.
This is not the only milestone in her life but Tila also recently walked down the aisle. The reality star announced her big day February as she shared a picture of herself flaunting the wedding ring.
Take a look!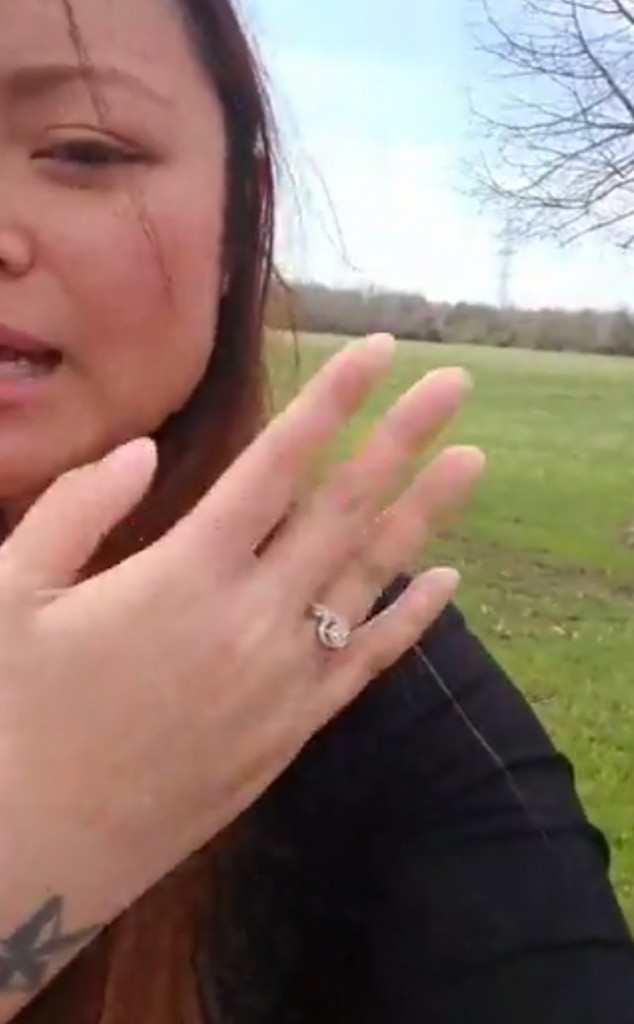 Pregnant Tila Tequila showing her wedding ring
Source: eonline
Both the name and the identification of her husband have yet to be revealed.