Randy Fenoli is a renowned name in the field of wedding dress designing. He is not only a fashion designer but also a television anchor who is the host of successful shows such as 'Randy's Wedding Rescue' and 'Say Yes to the Dress'.
Fenoli's large fan followings might be curious about his income and net worth. We can help you guys with this. His approximate net worth is $4 million. Stay with us to know more about Randy.
Randy Fenoli house and car
At present Fenoli lives in the beautiful state of Florida, USA. On one of his Twitter post, Fenoli tweeted that he was very happy to be going back to his home in Florida.
Fenoli was once seen riding a very classy 1922 Antique Car. On one of Fenoli's Instagram post, he was seen riding the green antique beauty.
Randy Fenoli's dog lives a luxurious life
Fenoli, who is unmarried, owns a cute little dog named Chewy whom he loves very dearly. He often posts photos of his pooch on his Instagram and trust us when we say that Fenoli's dog lives a very luxurious life. On a photo, Chewy was seen sitting comfortably beside a pool and the whole environment looked so peaceful. Moreover, Fenoli had captioned it: 'Feeling so Blessed'. Have a look at it yourself:
Randy Fenoli's income-less years
Fenoli who is an established fashion designer and media personality at present didn't have an easy beginning. Before the 9/11 incident Fenoli lived in a beautiful house in New York but, he shifted after that tragic incident.
Fenoli had already earned a lot of money then, as it had already been 15 years of his work as a designer in the field of bridal wears. He had also invested in the field of real estate. Fenoli lived in New Orleans after leaving NYC. He was jobless for two years and there was no source of income due to his settlement issues.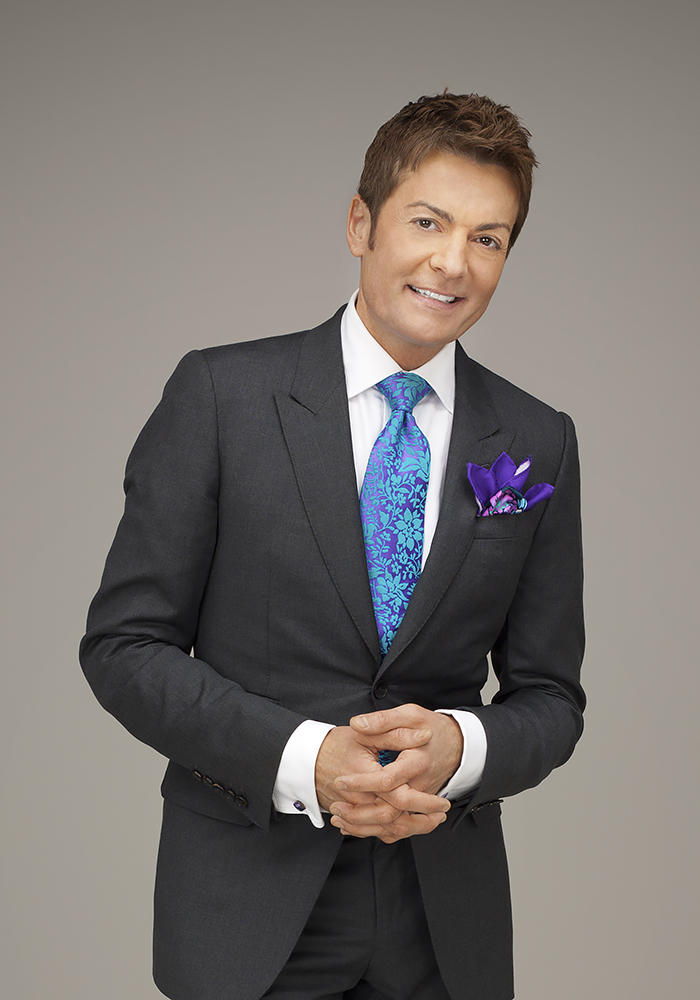 Image: Randy Fenoli
Source: TLC
Randy Fenoli prolific career at present
At present, Fenoli's 'Say Yes to the Dress' show is one of the most favorite show of the TLC channel, which has already aired its 14 seasons and 235 episodes. He is the Fashion Director of Kleinfeld Bridal in Manhattan.
Due to 'Say Yes to the Dress's immense popularity, Fenoli also got to host another two subsequent series of the show, 'Say Yes to the Dress: Randy Knows Best' and 'Randy to the Rescue'. The gorgeous wedding dresses that are sold on the show costs in between $1,300 to $40,000.
Image: Randy Fenoli
source: NY Times
This assisted Fenoli to earn such huge net worth of $4 million. It's not just Fenoli's hard work that has helped him to reach up to where he is today. He is equally passionate about what he does.
During an interview, Fenoli revealed that he feels like he has achieved something if he can make a woman feel beautiful on her wedding day despite her body size. Fenoli is an absolute inspiration to all aspiring fashion designers.

Video: Randy Fenoli interview
What do you guys think about Randy Fenoli? Please, leave your opinions in the comment box below.