Marriage between Blue Peter presenter; Sarah Greene and Radio 1 DJ; Mike Smith had been someday the top stories for several news channels. However, after almost 25 years of their marriage, the story about them has reappeared but sadly on a negative note. The separation of Sarah and Mike due to the death of the latter made their fans amazed and disheartened.
Both of their fans are curious to know about their past and present life as there arise a lot of questions regarding their personal life such as How Mike Smith died? What happened to Sarah after Smith's death? Is she in a new relationship? Don't worry. We are here with all the answers just for you. Stay with us.
Sara Greene married life with her late husband Mike Smith:
Sara Greene and late husband Mike Smith had their first meeting while working on the London Marathon. Mike was working for Capital Radio, whereas Sarah was reporting for the BBC. Firstly, their relationship started with friendship, but later started spending a lot of time with each other and soon the friendship changed into a love relation.
Former husband and wife: Sarah Greene and Mike Smith
Source: express
A qualified pilot, Mike Smith once while flying in a helicopter along with Sara in 1988, unfortunately, crashed the helicopter in Gloucestershire. Both passengers survived, although Sara broke both legs and an arm, and Smith suffered a broken back and ankle.
Also Read; Chester Hung himself just like his Close Friend Chris Cornell; His Dead Body
The same crashed helicopter of Mike Smith and Sarah Greene
Source: Mirror
After that incident, their relationship became more strong and as soon as Sara accepted the proposal of Smith, their relationship as friends turned into lovers. The most amazing thing in their relationship is that within a week of their relationship, they became engaged and later married in the following year.
Sarah Greene With Mike Smith
Source: Dailymail
Sarah Greene married Mike Smith on 21 June 1989. The pair got married in a private wedding ceremony in the Church, in front of their nearest and dearest friends as guests.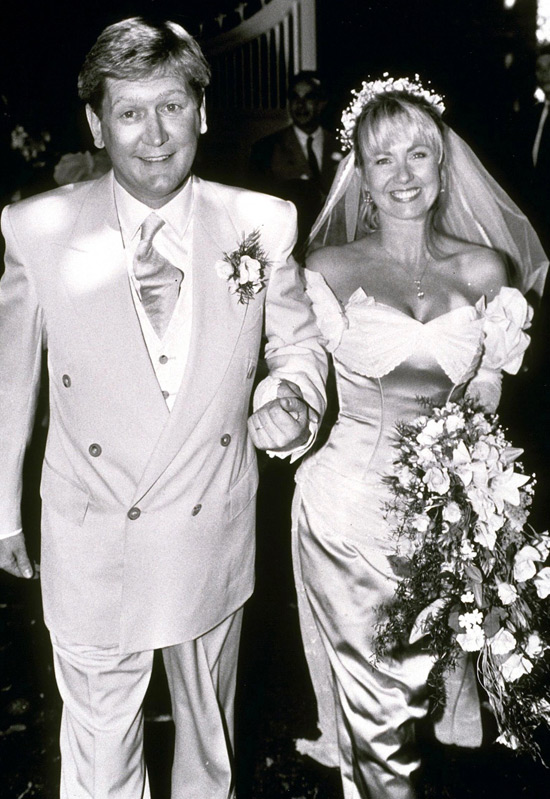 \
Sara and Smith on their marriage
Source: hrchelmsford
They were living a very happy married life, but the only thing that was always making them upset was that the couple never had any child.
Mike Smith Death
It is with much sadness that we share with you the passing of Mike Smith. At the age of 59, Mike died in hospital after major heart surgery on 1st August 2014. During his death, his wife, Sara, and family were with him in the hospital.
Mike Smith
Source: Dailymail
After the death of Smith, Sara became really depressed. Since the death of husband, Sara has been living all alone with no reported affairs or relationship on her side. Moreover, the media has always speculated on Sara's strong relationship with her husband Mike as the reason she has kept herself away from any kind of relationship.
Must Read - Angry Reactions from This Morning (Hosted by Sarah Greene) Viewers over Trophy Hunter; "Someone get this pig off screen"
Mike Smith had left his wife Sarah Greene with more than £1 million when he died. He left his entire estate after funerals and legal bills to the wife of 25 years, Sarah.