How do you recognize Taylor Swift? As an American singer-songwriter, and a performer who is very expressive, right? Well, in past few weeks, Taylor's recognition took a turn to a girl who knows how to keep a secret. Yes, she kept her relationship with the British actor Joe Alwyn a secret for about seven months. But now it's revealed. Yes, what you read is right. She is in a relationship.
Her affair with Alwyn made news headlines, and within some time this became most talked story. So, let's know about her relation with Joe.
Taylor Swift Kept Her Relation Secret from her Fans; How Long is she dating Him?
'The Love Story' singer Taylor Swift fan following is high, and she used to provide every detail of her to her fans. However, this time around she kept some secret with her. She concealed her current relation with all her fans and media.
Famous American singer and performer Taylor Swift
Source: hdwallpaper.nu
Taylor's relationship was revealed just a month ago, and after the revelation, more and more things are coming out of the box. It was found she was dating her boyfriend, Joe since seven months. She spent six quality months with him without even hinting the public about it.
Taylor Swift and her current boyfriend, Joe Alwyn
Source: hollywoodlife.com
According to the source, the couple started their affair back in October 2016. After spending seven long months as a girlfriend and boyfriend couple from miles away, now the rising British star Joe is relocating in the US near to the Style hitmaker. Joe's shift in the US vividly indicates that their relation is going seriously ahead.
Know about Taylor Swift's Past Affairs and Relationships
Before Swift's affair with Joe, she was in a love affair with Tom Hiddleston. Swift is known to date the British actor for just two months starting from June 2016 to August.
Before establishing a relation with Tom, Taylor dated an American singer Calvin Harris for over a year. She began dating Calvin since March 2015 and remained in the relation until May 2016.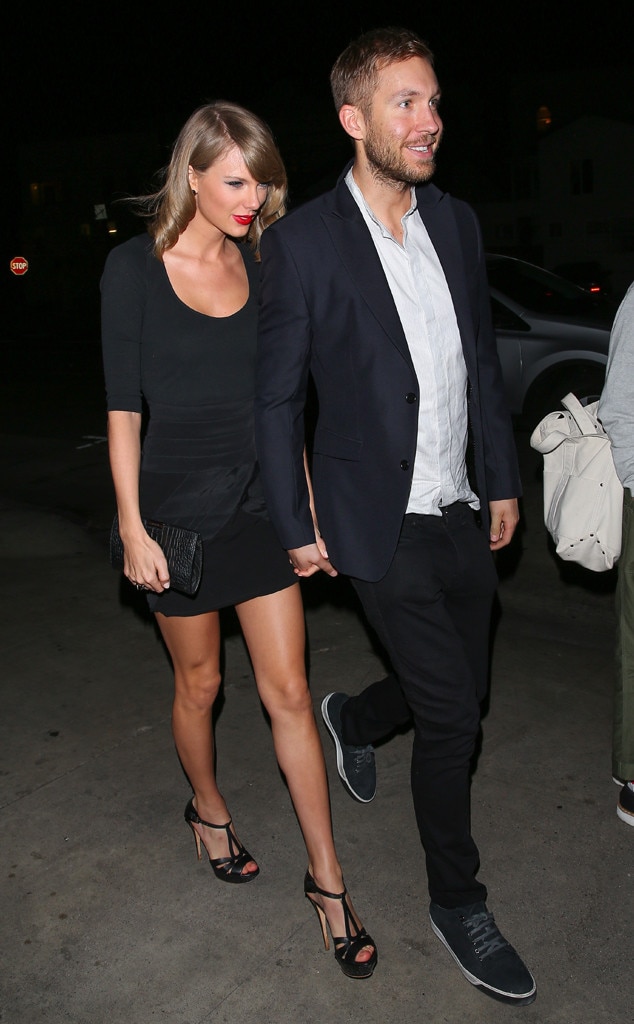 Taylor Swift and Calvin Harris during in a love relation
Source: eonline.com
Taylor had quite a troublesome relationship with her relationship not getting far for more than two years. As per the source, she has been in a love relation with over ten guys including her current boyfriend, Joe.
Also Read: How much is Taylor Swift's Net worth? Find out how much she paid for her Dream House?
Some of her then boyfriends are Harry Styles, Conor Kennedy, Jake Gyllenhaal, John Mayer, Joe Jonas and more. But, none of the relationships lasted long.
Though she seemed quite unstable in her past relationships, she now is showing some maturity. Her relation with actor Joe Alwyn will perhaps work for her as we can see her protective nature with her relation.
Stay tuned to Frostsnow for more updates.