Tamron Hall is an American broadcast journalist who has been active in journalism since 1992. She was a former American national news anchor for NBC News, day-side anchor for MSNBC, and the host of the program MSNBC Live with Tamron Hall. The famous American journalist has left the NBC News and MSNBC recently.
She has gained good popularity along with a good amount of money through her works and she has also won several awards. To know more about her career and awards, stay with us.
Tamron Hall left the MSNBC
The 46-year-old journalist was in an association with the MSNBC network since 2007. During her 10 year journey with the network, she has given her 100% to the network. After her splendid career with the network, she has left the network at the end of January 2017.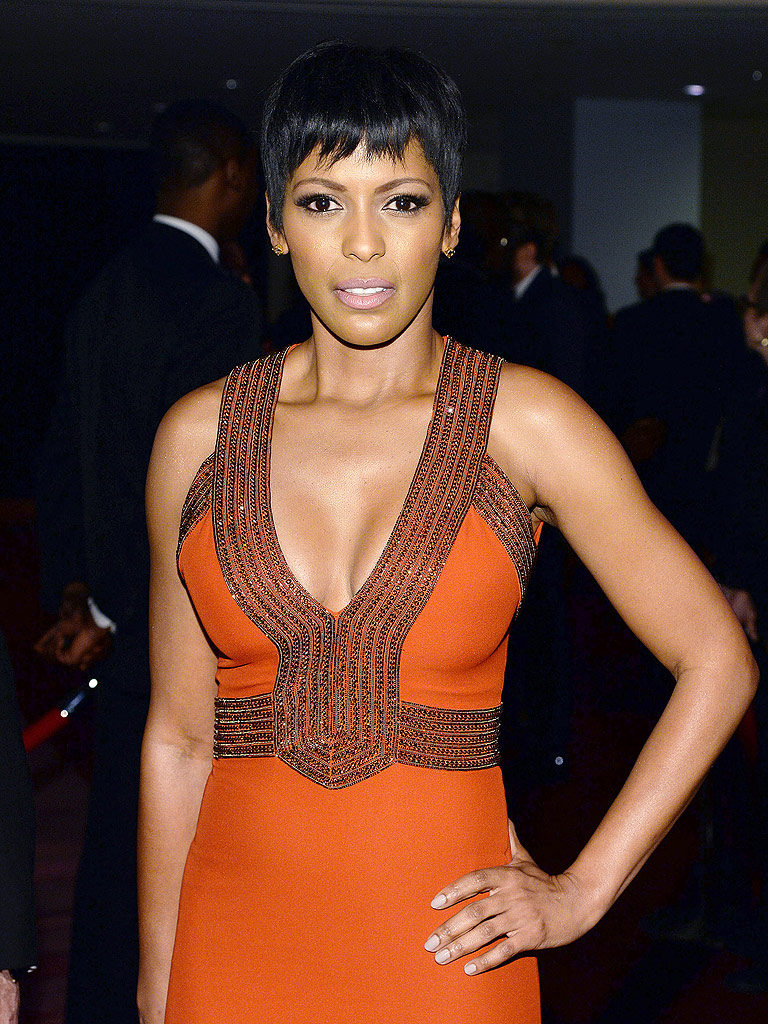 Caption: Ex-MSNBC journalist Tamron Hall
Source: Muzul
Tamron is an exceptional journalist, we valued and enjoyed her work at TODAY and MSNBC and hoped that she would decide to stay. We are disappointed that she has chosen to leave, but we wish her all the best."
After Tamron's contract expired in January, she officially left the network and she gave a statement
The last ten years have been beyond anything I could have imagined, and I'm grateful. I'm also very excited about the next chapter. To all my great colleagues, I will miss you and I will be rooting for you.
The statement showed her great attachment with the network and it also indicated that she has not thought about her further career. As she is a very good journalist, she might choose the same profession however, it is not confirmed what she is going to do after this. She tweeted after her farewell from the network.
Hall career in Journalism in brief
Hall pursued her career in journalism after she graduated in Broadcast Journalism from Temple University. First, she worked for WFLD-TV in Chicago, Illinois from 1997 to 2007 where she frequently reported on issues related to Chicago politics.
When she remained in the WFLD-TV, she held several positions such as general assignment reporter, consumer reporter, etc.
She joined the national news network MSNBC in 2007 and she spent her major career with the network. During her days with the network, she has co-hosted and hosted a number of shows like The Big Picture, NewsNation with Tamron Hall.
She was also involved in the covering of Ground Zero in New York City after the death of Osama Bin Laden was declared. She started the very popular 9 a.m. show Today along with Billy Bush and became the first black women to become the host of the show.
Hall Awards in Journalism
Hall has been nominated and has won several awards during her career in journalism. She was nominated for an Emmy for her consumer report segment, "The Bottom line" which she was unable to win but she won the same award in October 2010 for the NBC News segment "The Inauguration of Barrack Obama."
She also received the Lew Klein Alumni Award from Temple University in 2010 while recently, she won an Edward R. Murrow Award for her report on domestic abuse in 2016.
We wish the multi-talented and gorgeous Tamron Hall all the luck for the future. Stay healthy and blessed Tamron.