An Angel is going to fly away from the catwalk! Supermodel Alessandra Ambrosio exclusively revealed to the Entertainment Tonight's Kevin Fraser that 2017's Victoria's Secret Fashion Show in Shanghai, China, will be her last.
The 36-year-old Alessandra broke this disheartening news just hours before she hit Victoria's Secret runway for the last time on Sunday.
Must Read- Alessandra Ambrosio Flashes Her Abs While Doing Victoria's Secret Workout With Tracy Anderson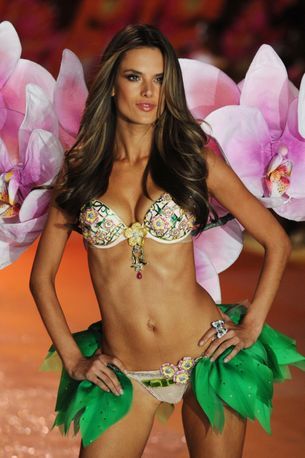 Hot And Sexy Model Alessandra Ambrosio Set To Retire From Victoria's Secret After 2017 Fashion Show
Source: vogue
She has been participating in shows for the last 17 years and the mother of two children Anja, 9 and Noah, 5 is ready to focus on her family.
Alessandra has been enjoying a romantic relationship with her boyfriend-turned-fiancee Jamie Mazur.
The Brazilian native is also looking forward to spending more time in her acting career. She's currently starring in Daddy's Home 2.