The star of 'Babylon', 'Jamestown', and 'Masters of Florence' Stuart Martin is not a single man. He is a happily married man. His wife is Lisa McGrillis. You might have a hard time to believe that the super star is, in fact, a dad. But, that's true. Martin and McGrillis already have a child together.
The truth that not many know about the loving couple and their family life is because they prefer to keep it low-key. But, today we will talk about it. Keep reading to know about their married life and children.
Stuart Martin and his wife Lisa McGrillis first meeting
Stuart Martin's wife is the star of 'Inspector George Gently'. They haven't made it clear when and how they met for the first time, but we suppose that they met because of their profession since both of them are into acting.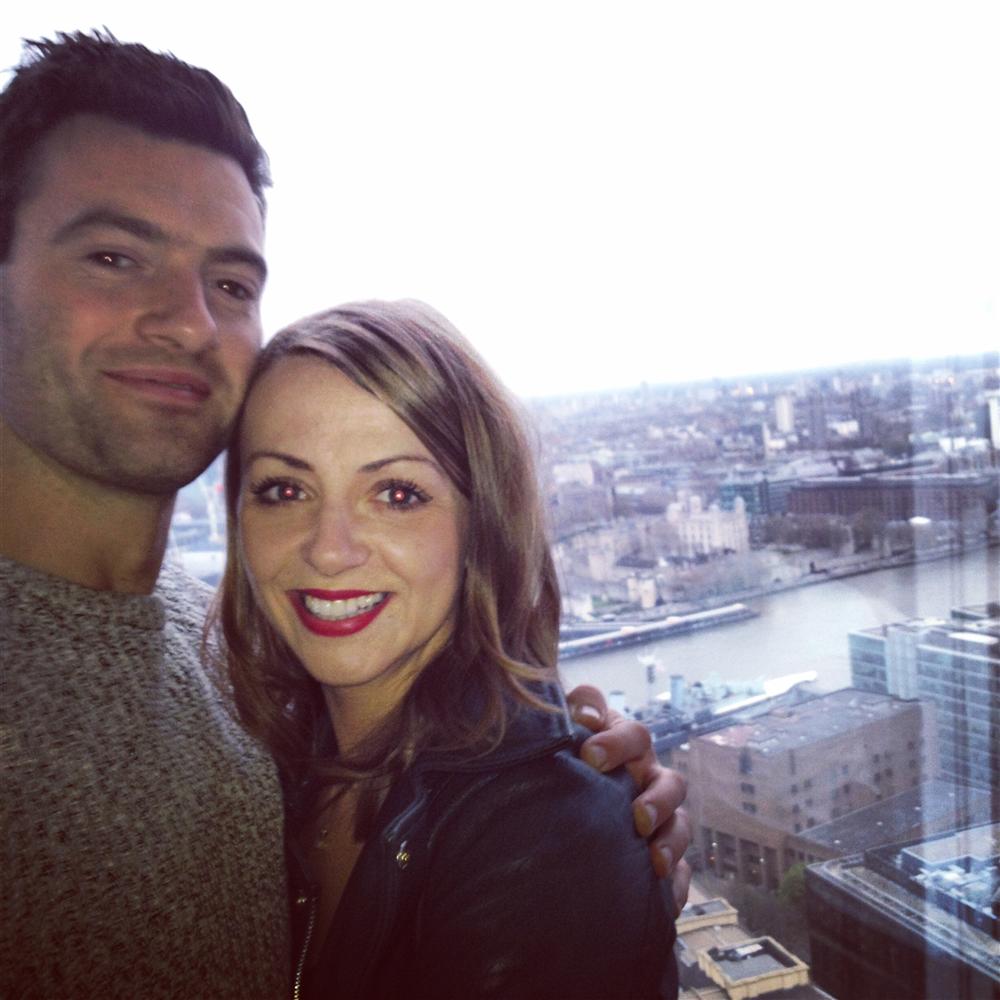 Stuart Martin with wife Lisa McGrillis
Source: Just Giving
They might have dated for a while before taking such big step in their relationship, getting married. We don't just take the decision of tying the knot within a day or two, do we?
Stuart Martin and Lisa McGrillis wedding and children
The amazing pair got married in Florence in 2015. Their wedding was kept so low key that no information related to it came out. Sad for all of us who were so eager to get the photos from their big day.
Stuart Martin with wife Lisa McGrillis
Source: Life of Wylie
In November 2016, Lisa got the privilege to become a mother for the first time. She gave birth to hers and Stuart's first child and it was a boy. Since she is a working mom, it became quite tough for her to take care of her newly born child but thanks to her darling husband who took care of the situation perfectly.
How Stuart Martin's wife Lisa McGrillis juggles work and family
When Lisa appeared in an interview with ITV, she revealed that her husband and son visited her on the set often. She even mentioned that she took short breaks from shooting to breastfeed her little one.
Lisa McGrillis Praises Her Shows 'Inspector George Gently' and 'Mum' :
We totally admit that Lisa is a lucky one to get a caring husband like Stuart. He totally understands, encourages and supports her. Not everyone gets someone like that, isn't it?
Apart from Lisa, Stuart Martin's name isn't connected with anyone. There are no any past records of his affairs and girlfriends. Thus, we suppose there won't be any extra affairs in the future as well. We hope Lisa and Stuart's marriage last forever.