The 31-year old actor Steve Lund who starred in the famous Canadian television series like Haven, Reign and Bitten (2014-16) along with Michael Xavier and Genelle Williams has won hearts of millions through his onscreen work. In addition, his role as a bisexual man in the series invited numerous controversies about his sexual orientation; gay rumors.
Literally, Steve has become a mystery in regards to his sexuality. He plays a bisexual character on screen. Well, a lot of his fans believe the handsome hunk must have a special person in his life. So, does he have a girlfriend? Or is he secretly married? The article below deals with Steve Lund's sexual orientation and all the relationship rumors surrounding the actor.
Steve Lund's Gay Rumors! Is he Gay or Straight?
Steve Lund's bisexual character on screen has brought a wide range of controversies regarding his sexual orientation.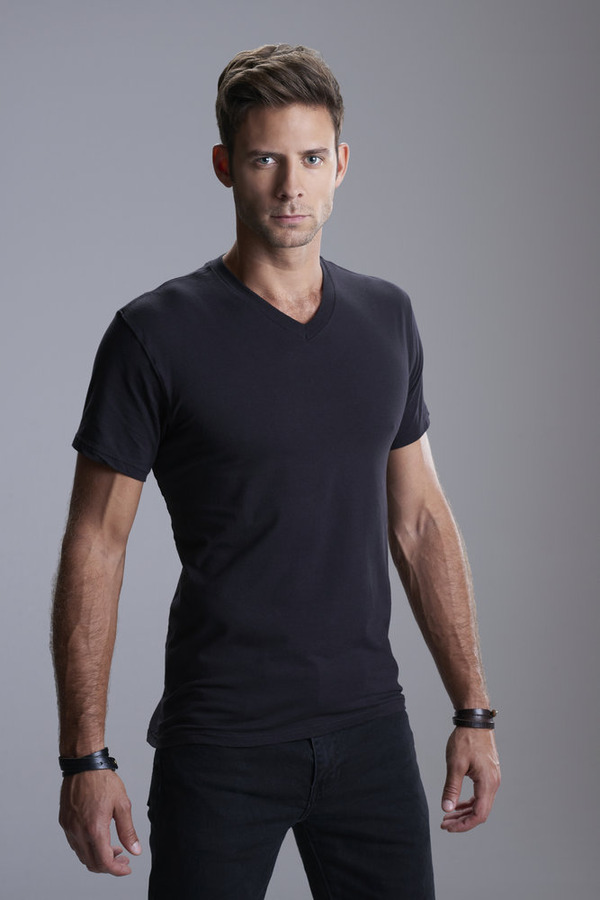 Steve Lund Source: Fandom
After his fans watched him on the screen a lot of them became curious to find out about Steve Lund's sexuality which everyone thought needed to be answered.
Did Steve Lund Reveal his Sexuality?
When Steve came across an interview, he rather than getting on the issue revealed the continuity of the series which is an adaption to the book Bitten. Steve mentioned that he was pleased with the overwhelming response from the fans in a phone interview with COLLIDER in March 2014.
They're adaptations. They're not going to be word for word. It's created for an entirely different deal. So far, the support has been great and the feedback that we're getting has been overwhelmingly supportive, so we're very pleased with that.
Steve Lund took a shortcut; he instead preferred to deal with the series rather than going on the issue of sexuality. It looks like it's just on the screen he deals with sexuality.
All of it didn't end here, again in September 2016; Steve got in the controversies and rumors after a picture of him with another guy Jeff Jones surfaced on the web that is, on Steve Lund's official Instagram page.
Oh! Don't look at me this way!
Many of his fans assumed that the two were more of a friend. One of the fans, Msspinkaf wrote
Oh oh wait, I'm lost so... Oops ?? well congrats ??
While another fan, Wayne Tenney congratulated the two as if the two were in a relationship!
Congratulations
Well, although his fans have already made assumptions regarding his sexuality, the Haven actor, who works with Laura Vandervoort, hasn't addressed it, and the issue remains a curious question. Besides these rumors, a lot are even curious if the actor is secretly married, or is he in any other kind of relationship.
Steve Lund's Love For His Family; Is He Married?
Steve Lund can often be seen sharing pictures of his close friends and family members via Instagram where he has over 41.8k followers.
Moreover, Steve Lund is also very close to his mother and often shares pictures of her.
However, the family guy has never revealed facts of his love life and his possible girlfriend. So as per the sources, Steve Lund isn't married to date and neither any rumors indicate he has a girlfriend. Moreover, he is single and not involved in any dating relationship.
There is no headline about his past affairs and relationship rumors. Steve Lund has neither been linked with any of his co-stars nor ever spotted spending intimate moments with any girls.
Interesting Facts about Steve Lund
Steve Lund was born on January 9, 1989, and is currently 31 years old.
Steve stands a height of 6 feet 3 inches.
Steve's eye color is blue/green and has brunette hair c