Daniel Lawrence Whitney, famous as Larry the Cable Guy, is a successful American comedian and voice artist. Larry is also the lovable husband of his wife Cara Whitney, a radio personality. The couple is parents of two lovable children.
Let's know about their relationship and children. We will find out how their relationship as a married couple is going.
Larry and Cara, the happy couple
Larry met Cara in Los Angeles in 2004, while he was still struggling to establish his career. At that time, Cara was already working as radio DJ. Soon, after their first encounter, Larry and Cara became attracted to each other and started dating.
They took their relationship further and married on July 3, 2005. The wedding was not a traditional one and took place on a field in Nebraska with both the bride and the groom wearing casual clothes.
Larry and Cara on their wedding in Nebraska
Source: eceleb
Larry has said that their wedding cost was only 180 bucks. He recalled his affair and marriage in an interview,
We started talking, and she told me how much she loved the smell of the cattel truck. I laughed and said , 'You've got to be kidding me!' when I told her I liked the smell of the cattle, too, that's all it took.
Larry and his wife, Cara Whitney
Source: Zimbio
It's been more than 12 years since their marriage and the couple is still going strong. Apart from his acting career, Larry has also opened a charity, Git-R-Done Foundation, to help children suffering from hips dysplasia.
Larry and Cara's children
The couple has two children, Regan and Wyatt. Wyatt was born on August 2, 2006, and was diagnosed with hip dysplasia soon after.
The parents had decided surgery for their child when, after getting advice from Dr. Chad Price, Wyatt was fitted with a harness for around 8 months. The treatment worked.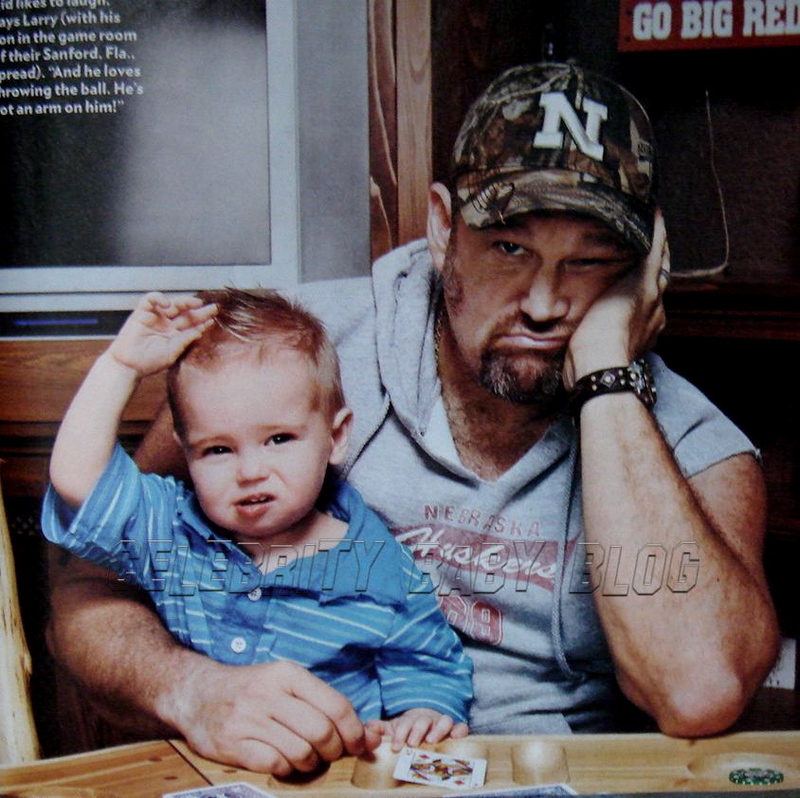 Larry with his son, Wyatt
Source: celebrtiybabies
More than a year later, on October 29, 2007, the couple again became parents of their daughter Regan Whitney.
According to Larry and Cara, they named their daughter after the former president Ronald Regan.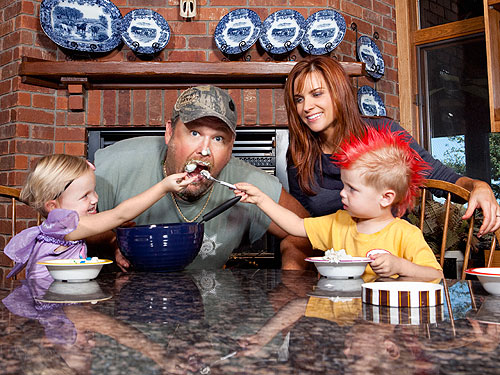 Family time: Cara and Larry with their children
Source: celebritybabies
Big congratulations to this happy family! Let's wish them all the best for the future.
Also read: Happy relationship of Paloma Jimenez and Vin Diesel and their children
Quick Facts:
How much is Larry the Cable Guy worth?
As of 2019, he owns a net worth of around $80 million.