Marrying the loved ones is no doubt one of the great bliss in a person's life while being a parent can be more of a transcendence experience. Stacy Keibler, an American actress, is the lucky one who got to experience it both at the right point of her life. Even though Stacey's former love affair with ex-boyfriend George Clooney couldn't succeed due to settlement issues, she is very happy with her current husband Jared Pobre.
Yes, Stacy is Jared's wife and the duo is already parents to their daughter Ava who is only a few days away from celebrating her 3rd birthday. Till date, there have been no reports regarding Stacy and her beau's disputes or fights which is quite an indication of a healthy relationship and possibly they will never have to face divorce ever in their life. Let's find out more about the lovely couple:
Stacy Keibler and Jared Pobre's wedding
Former professional wrestler Stacy is a married woman. She dated the Future Ads CEO, Jared, for seven months before tying the knot with him. The couple got married on 8th March 2014 in an intimate wedding ceremony. They exchanged the vows in the sunset on the Mexican beach.
Also read about Geroge Clooney net worth, career, awards and his wife Amal Clooney.
Stacy Keibler and Jared Pobre on their wedding
Source: People
Even though Stacy used to believe that she would never marry or have kids, Jared's arrival in her life changed everything. She says that when you're with the right person, everything changes.
Stacy Keibler and Jared Pobre daughter
The news about Stacy's pregnancy came out in April 2014 after US Weekly reported that the newly-weds were expecting a baby girl. On 20th August 2104, the actress welcomed her and her beau's first child, a daughter named Ava Grace.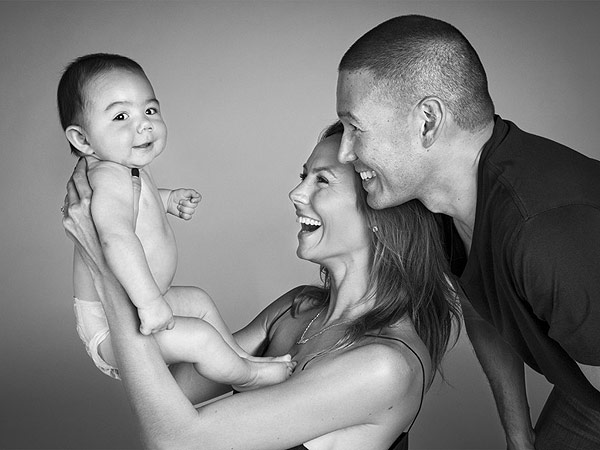 Stacy Keibler with her husband Jared Pobre and daughter Ava
Source: People
You might be amazed to know that Stacy gave birth to her baby girl at her home opting for a natural delivery without the use of any drugs. She revealed later that she felt like she and her daughter went to war together.
She chanted 'Ava's a warrior. I'm a warrior' all the time during the delivery.
Stacy Keibler doesn't have a nanny
Stacy didn't hire a full-time nanny to take care of her daughter. In an interview with PEOPLE, she mentioned that being a mom is the most important job she ever had and it meant everything to her back then.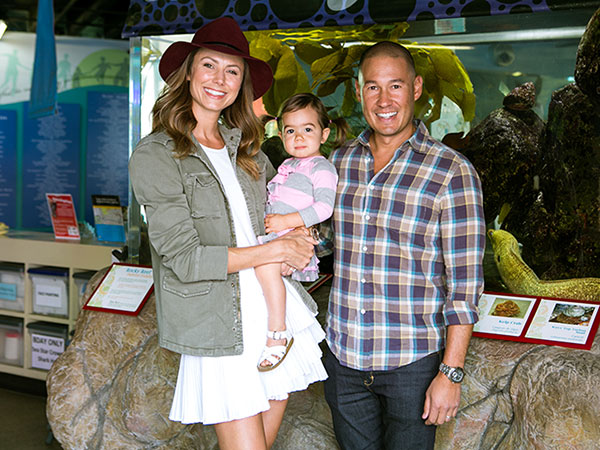 Stacy Keibler with her husband Jared Pobre and daughter Ava
Source: People
The arrival of Ava has strengthened the relationship of Stacy and Jared even more. In fact, she talked about it on her website as she wrote:
"Ava has graced us with such joy, such light and such love; we never saw it coming. She is our special little lady, and I couldn't be more thankful for how she has opened my heart."
Stacy Keibler with her husband Jared Pobre
Source: Daily mail
Stacy Keibler relationship with George Clooney and other affairs
Stacy began dating George Clooney in 2011. Everyone believed that their relationship was going well until their split in 2013. Even though neither of them talked about their breakup, PEOPLE reported that Stacy ditched him because she wanted to have a family and children someday while George didn't.
Stacy Keibler with former beau George Clooney
Source: Dailymail
Besides George, Stacy dated Jamie Foxx in 2008, Geoff Stults in 2005, Andrew Martin in 2000, David Fliehr in 1999 as well as and Kevin Connolly.
Watch Stacy Keibler Shares Photo of New Boyfriend:
We hope Stacy and her beau find more happiness in the days ahead of them. Although they haven't talked about having a second baby, we think they would be a complete family of four if they welcome another one.