Spokesmodel, talk show host and an actor by profession, Cindy Margolis was married to her husband Guy Starkman in the year 1998. Their married life ended after almost 10 years when the couple got divorced back in December 2008. The couple has 3 children together.
Cindy and her husband, even though they are not together as husband and wife, they are still close and Cindy also claims that they are truly the best friends and devoted parents.
Image: Cindy Margolis posing at a photo shoot.
Source: Wikiwand
Cindy's married life with Guy Starkman.
Cindy Margolis who is known for her role in the famous movie "Austin Powers: International Man of Mystery" and her show "The Margolis Show". The 51-year-old actor and model married the love of her life when she was 30 years old, back in the year 1998. The couple were very close during their time with each other and wanted to start a family of their own and also planned to conceive the baby in their honeymoon. Unexpectedly Cindy couldn't get pregnant due to some fertility issue. However, the couple opted to a fertility treatment program which wasn't worth anything, as it didn't work.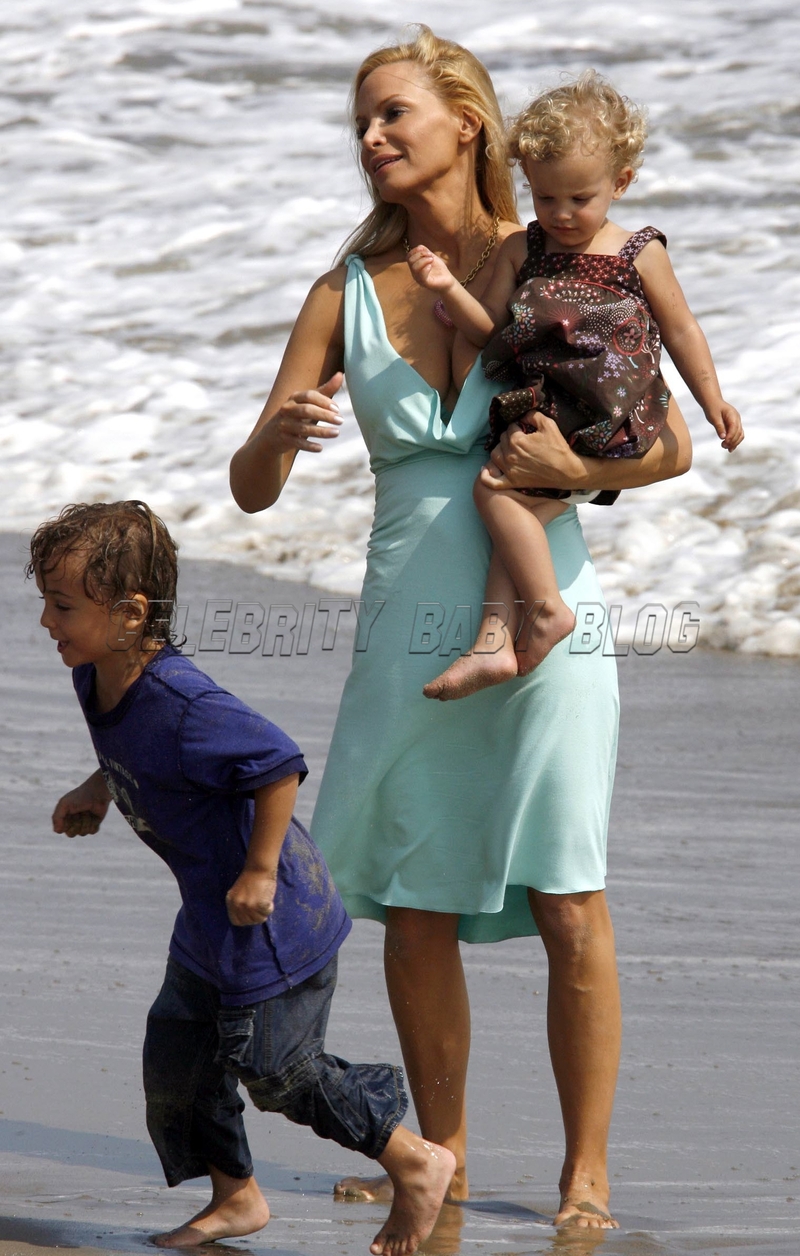 Image: Cindy with her kids.
Source: Celebritybabies
The couple's determination and decision for In Vitro Fertilization (IVF) didn't land them with pregnancy for three consecutive treatment procedure. This was a very painful time for the couple. This situation made Cindy very depressed and there was even a time when she was admitted in the High-Risk Pregnancy Unit of Tarzazna Hospital. Throughout this troublesome time, Guy stark was always by her side holding hands in hand. June 2, 2002, marks the day when a baby was born and a new happy chapter in the couple's life came as Nicholas Issac came to life through a surrogate mother. The couple has gone through a lot and they gave birth to other 2 twin daughters Sabrina and Sierra.
Cindy's divorce with Guy Starkman.
Cindy Margolis who is also known for being the internet's "most downloaded person" back in the year 1999 along with her entrepreneur husband together, confirmed about their split after almost 10 years of marriage in December 2008. Even though there are no viable reasons for why their marriage ended, the couple is still in good terms and Cindy thinks of her Ex-husband as her best friend and cherishes the moment they had while bringing up the family together.
"The end of any marriage is very sad. However, I feel blessed that Guy and I remain very close, we are truly the best of friends and the most devoted parents,"
It's been almost about 8 years the couple got divorced and they are still in good terms taking care of their children. She isn't dating or seeing anyone till now. Thus, we could assume her to be single.
The sexy lady is doing her best to parent her children and is on the right track. We wish her all the best for her future endeavors.
Want to wish her all the best? Please, leave your comments below.