American actor, filmmaker, and artist Shida Saide LaBeouf, a.k.a. Shia LaBeouf is best known for his portrayal of Sam Witwicky in Transformers, and it's sequels. Ranked third on the Forbes list of Hollywood's Top Earning On-Screen Couples alongside his co-star Megan Fox, he has a high figure of net worth.
Born on 11th June 1986, the 32-year-old, who was previously in a relationship with Rihanna and Carey Mulligan, has been acting since 1996. He has appeared in some super hit films like Fury, Lawless, Born Villian, and many others. Moreover, in 2018 too, the actor is set to appear as Tyler in the upcoming movie The Peanut Butter Falcon.
Here, we are going to share some information about Shia LaBeouf' net worth, earnings, and properties. Continue reading to find out more.
Shia LaBeouf' Net Worth and Earnings
As of 2018, Shia LaBeouf' net worth is reported to be around $25 million. Even though the figures are massive, his net worth has stayed constant since 2011.
There has been no decrease or increase in the numbers which are both a good thing and a bad thing.
SEE: Shia LaBeouf Is Dating a New Girlfriend FKA Twigs Amid Divorce With Mia Goth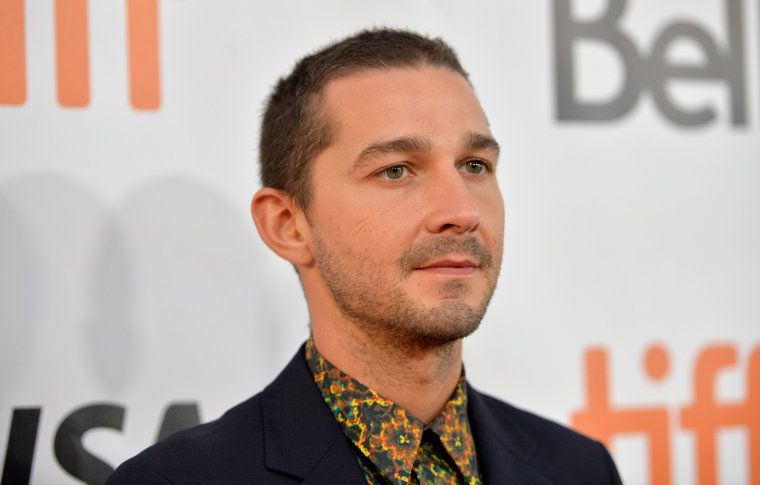 Shia LaBeouf Source: The Fader
Moving along, LaBeouf is among the actors who have been able to make a massive difference when it comes to earnings in a short period of time. When he appeared on the Transformers for the first time in 2007, his salary from the movie was $750,000.
However, when the first sequel to the film, Transformers: Revenge of the Fallen, was released in 2009, his salary increased dramatically to $5 million.
SEE: Actress Mia Goth and Shia LaBeouf's Married Life, Their Love Affair And Relationship in Detail
CAPTION: Transformers: Revenge of the Fallen poster
SOURCE: impawards
Brace yourself because you will be swept off your feet when you will find out about his salary from 2011 sequel Transformers: Dark of the Moon. For the movie, he received a whopping $15 million (gasp).
Let us make it clear that these are only his basic salary excluding all the percentage and revenue he received from the films. The first Transformers movie collected a staggering $319.24 million in box office while the second and third ones made $$402.111 million and $352.390 million respectively.
SEE: Shia LaBeouf arrested in Anti-Art show, Know about his career and background
Watch Shia LaBeouf on the Ellen Show
Just for fun, we leave the calculations of his revenue from the movie to you.
Likewise, some of the box office collections of his latest movies like Brog vs. Mc Enroe, American Honey, Fury, and Nymphomaniac: Vol I are $113, 354, $663,246, $85.81 million, and $785,896 respectively.
Early 2010 was indeed the year for him as he not only made in the top lists, but Forbes also ranked him second in the 2011 list of The Top-Grossing Actors of the year.
SEE: Shia LaBeouf and his art collaborators to allow the public to pick and drop them at random location
Watch the first look of his latest film The Peanut Butter Falcon
As of now, the actor is not in the same position as he was. Even though he is considered among the actors worth the pay and his net worth has also stayed constant, there are many questions about when he will be cast as a leading actor again.
Nonetheless, every star has his ups and downs, so hopefully, we will get to see him again as the time bake then.
Shia LaBeouf' Properties; Cars and Houses
LaBeouf is fond of motorcycles. Before talking about any of his other assets, we are going to start with his bikes.
In 2008, he bought a Triumph Thruxton 900 motorcycle for $14,000. He is widely known the motorcycle guy in Hollywood as he drives around in his motorcycle all the time.
Shia LaBeouf on his Triumph Thruxton 900 motorcycle Source: Pinterest
900 is the one in which he is spotted the most often. Another bike he owns is a Honda Ruckus.
Shia LaBeouf riding his Honda Ruckus SourceL Celebrity Cars Blog
Apart from two-wheelers, he also owns many luxury cars. In 2008, he bought his beloved Triumph Thruxton 900. Similarly, he purchased a 1975 Checker Marathon for $20,000.
Shia LaBeouf's 1975 Checker Marathon Source: Celebrity Cars Blog
He also owns a Chevrolet Silverado which has a price tag of $40,000 and a Ford F-150.
Shia LaBeouf's Chevrolet Silverado Source: Autoevolution.com
Finally, moving on to his real estate, he was reported to have purchased a 2,463 sq ft mansion for $1.8 million in Sherman Oaks, California.
The mansion features three bedrooms, four baths, a resort-style spa, indoor-outdoor living room and much more.
Shia LaBeouf's Sherman Oaks, California Mansion Source: Variety
Moreover, in 2013, it was reported that he sold his 1,300 sq ft mansion in LA for $625,000. The house featured two baths and two bedrooms.
He sold the estate soon after buying his new million dollar mansion.