Beauty Queen Shermine Shahrivar, who won Miss Germany in 2004 and Miss Europe in 2005 had been living in the hearts of many men until she found the ultimate love of her life or we suppose so. Shahrivar is engaged to the world's most eligible bachelor, a wealthy playboy and Fiat heir, Lapo Elkann. Shahrivar wasn't as famous as she is now before she got engaged to Elkann.
So let's find out more about Shahrivar and her relationship with her fiance. Continue reading:
Shermine Shahrivar is reportedly engaged to Fiat heir Lapo Elkann
The former shareholder of Fiat, Gianni Agnelli is the grandfather of Elkann. He is renowned as an international playboy and jet setter. He is counted among the best-dressed men in Europe. In 2016, he got engaged to his girlfriend, and it was reported by various German newspapers.
Thanks to Shahrivar who added sugar to the cake by posting a photo on Instagram where she is seen wearing an engagement ring on her finger. The post made a lot of people talk.
Shermine Shahrivar and Lapo Elkann first meeting
Shahrivar and her fiance's first encounter took place at the Cannes Film Festival in May.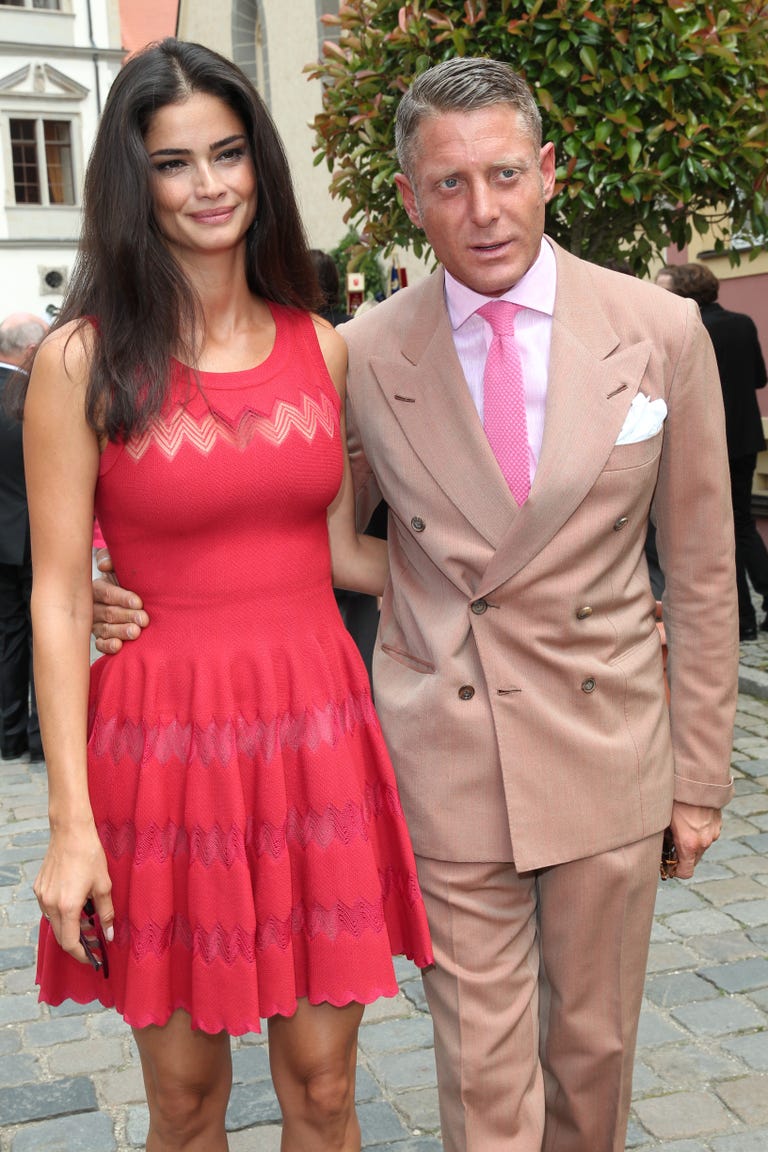 Shermine Shahrivar with her alleged fiance Lapo Elkann
Source: Town and country mag
Although they started dating shortly after that, we were not expecting them to get engaged so fast at all.
Shermine Shahrivar list of ex-boyfriends
Before dating Elkann, she was in a relationship with Prince Albert of Monaco. Yet, he is not the only one with whom the beauty has had an affair. She also dated Twilight star Xavier Samuel and Thomas Kretschmann, a German movie star.
Shermine Shahrivar with her ex-boyfriend Samuel Xavier
Source: Pop Sugar
Shahrivar has been spotted cozying up with Kanye West too. In 2012, she was in a much-talked relationship with Markus Klossek. She is also a mother to a little girl named Aurelia Dhalia who can be seen in most of her Instagram photos.
We must admit that Shahrivar's taste of men is quite good. In fact, her lifestyle is also rather lavish as she is spotted in expensive cars and yachts and island vacations.
Likewise, Elkann has also been linked with various top actresses and models.
Is Shermine Shahrivar's engagement real?
Despite the reports and Instagram photo, neither Shahrivar nor her alleged fiance has made any announcement about their engagement. We suppose they want to keep it low-key at the moment.
Watch Shermine Shahrivar and Lapo Elkann engagement reports:
We hope the engagement news is no hoax as we are super excited to see the beauty queen and the most eligible bachelor tie the knot. We bet they'll have a grand wedding which will be counted among the extravagant wedding of all times.