Founder, CEO, and Chairwoman of Care.com, Sheila Lirio Marcelo is a Filipino-American Entrepreneur. As of now, she is the fixture of morning talk shows, online ads, and TV commercials.
Her company Care.com is a multi-million dollar worth company and was worth $7.8 million in March of 2016, and the value since then have indeed skyrocketed.
Born in 1970 in the Philippines, Marcelo is a graduate of prestigious Harvard University and was even honored with the Dean's Award.
Here, we are going to share some information about her career and net worth.
Sheila Lirio Marcelo Career
During the initial stage of her career, she worked as a consultant at Monitor Company and other few companies. She even served as a teaching fellow at Harvard Business School.
However, things took a different turn as she joined ventures with Matrix Partners, an online service startup company which helped people find jobs.
Sheila Lirio Marcelo
Source: Pando.com
At the time, she already was a mother, and her parents took care of her son. Because of the accident that involved both her father and son, she had a hard time finding people to take care of them. She saw a business opportunity in it as people all over the United States were facing a similar problem.
She then met the founder of Sittercity.com and Sitters.com to seek for caretakers for her son and father. She initially wanted to collaborate with the company, but Matrix denied investing in the companies, so she ended up founding her own babysitting company, Care.com.
Watch an interview with Sheila Lirio Marcelo.
Even though she had to face a lot of controversies during the initial stage, she took it very slowly and waited five years perfecting her company until she finally launched it in 2006.
She even shared that she wanted to gain experience. Later on, Matrix also ended up investing in her company.
Matric and LinkedIn co-founder Reid Hoffman invested $5.5. Million on her company and in the following year, she was back asking for $10 million. With time, the numbers also grew, and by 2016, she raised $100 million.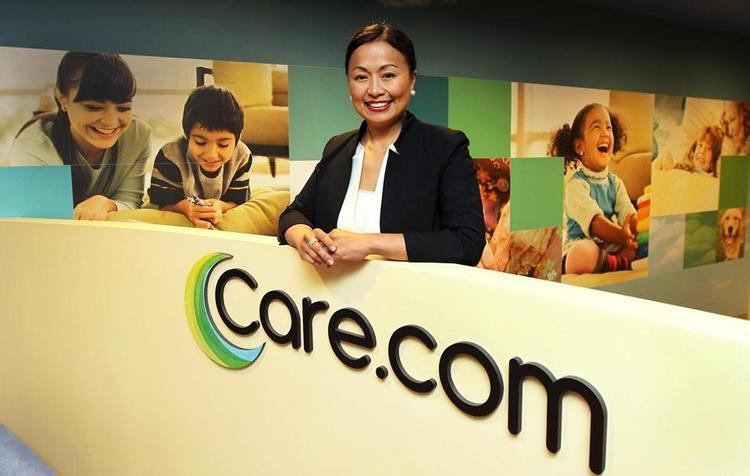 Sheila Lirio Marcelo
Source: Alchetron
Her company is one of the biggest names providing services in 19 countries and has over 22 million members. It has won numerous awards to date which include Stevie Awards in 2007 and has been listed among the top companies by multiple sources.
Sheila Lirio Marcelo net worth and earnings.
The exact net worth of Sheila Lirio Marcelo is not known but her company Care.com was reported to have a net worth of $7.8 million in March of 2016. Likewise, the value of the firm is increasing every day making Marcelo one of the most successful entrepreneurs.
Sheila Lirio Marcelo
Source: Getty Images
With the value of her company, her salary is also increasing at a similar pace. In 2013, it was reported that she was making a total of $1.8 million annually. Her base salary of the year was $350,000 which according to Mass Live was a 30% increment compared to in 2012.
In 2012, Marcelo made $531,300 in total, but in 2014, her salary drastically increased in $1.3 million.
Salary.com also reports that her total earning of the year in 2018 is $2.6 million (approx). Her base salary is $397,577, and the sum also includes other bonuses and compensations.
Watch the commercial for Care.com.
She is a very professional person and has appeared in many TV commercials and online ads. However, she is a very private person when it comes to her personal life. So, there is no information about her houses and the car she drives.