Shanina Shaik is one of the hottest and sexiest American models who never fails to wow people with her well-toned body and stunning beauty. Winning hearts of many she has emerged as a well-known personality, but the major question is if she has found someone special in her life?
Well, if you think she is single and in need of a boyfriend then we are sad to inform you that the fish has already slipped. Yes, the 36-year-old Victoria's Secret and the Bond star is already engaged to DJ Ruckus.
Let's get inside their personal life and learn the story in detail. Just stay with us.
Shanina Shaik And DJ Ruckus Are All Set To Get Married: Engagement Details
Shanina Shaik is officially off the market!
The hot and sexy supermodel is engaged to DJ Ruckus and to add to this information the engagement proposal was very romantic. Ruckus proposed Shaik on 26th December 2016 on his cousin Lenny Kravitz's private beach in the Bahamas.
Must Read - Shanina Shaik Kisses DJ Ruckus, Are They Getting Married? Know About Their Affairs And Relationship
As per the report, Ruckus waited until they were alone and then got down on a knee and asked if she would marry him.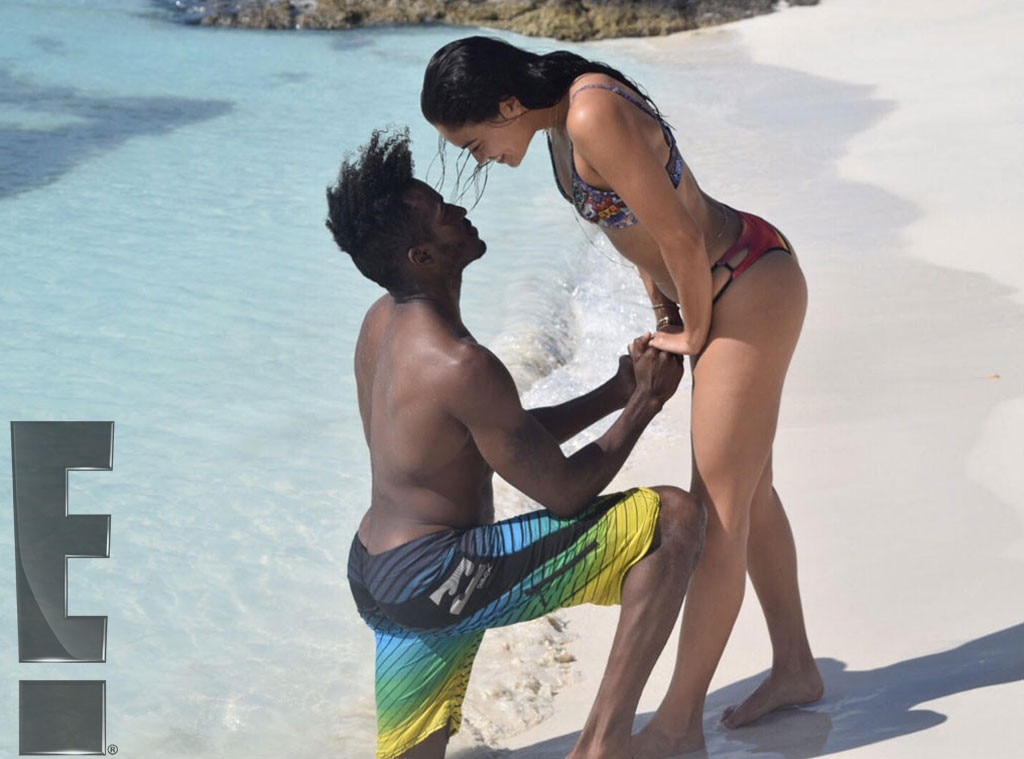 DJ Ruckus proposed his girlfriend-turned-fiancee Shanina Shaik with two stunning engagement rings
Source: eonline
DJ Ruckus enlisted jeweler extraordinaire Lorraine Schwartz to design the perfect ring, but because Ruckus had so many ideas and wanted to make sure Shanina loved the ring, he brought two rings and let the bride-to-be choose the one.
Here's the picture of those stunning engagement rings, check it out!!
DJ Ruckus showed two engagement rings she brought to propose his girlfriend
Source: dailymail
Wow!! She should have taken both.
But the model chose the gold ring that had a hexagon shaped diamond. The newly engaged couple shared an Instagram post where Shanina was flaunting her beautiful engagement ring.
Check out the post.
This proposal was undoubtedly romantic, but it wouldn't have been a success without the help of Denzel Washington who is Ruckus' family friend. Ruckus asked Denzel and his wife Pauletta to bring the bling out from L.A., and thus both rings arrived in time for his proposal.
Soon-to-be-married husband and wife: DJ Ruckus and Shanina Shaik (engagement ring)
Source: dailymail
After Shanina accepted the proposal, the two lovebirds toasted with their friends and family who were also vacationing on the island. Here's the picture of them all together, check it out.
Newly engaged boyfriend and girlfriend: DJ Ruckus and Shanina Shaik
Source: usweekly
We wish the couple all the very best for their future, and we are eagerly waiting for their wedding bells!!
For more updates, stay tuned with Frostsnow.