Kristen Bell and her husband Dax Shepard are one of Hollywood's best pair. They share a great on and off-screen chemistry. Apart from their sugary chemistry, which we often see on red carpets, they are also equally busy in their personal work.
Most recently the news about how Dax Shepard got bumped by Seth Meyers for a bigger celebrity is making the internet feel awkward. The reason behind it is that the so-called bigger celebrity is none other than Shepard's own wife Kristen Bell.
Read the full story:
Kristen Bell bumped husband Dax Shepard
Dax Shepard was supposed to appear on Wednesday's episode of 'Late Night with Seth Mayers', but instead, he got a call that requested him to appear on Tuesday. Shepard appeared on 21st March, Tuesday on Meyers' late-night show and discussed the conversation he had with his wife and made everyone laugh.
Watch Dax Shepard talk about the awkward situation:
Shepard revealed that when he was informed about a bigger star appearing on Wednesday, he thought that Tom Cruise is selling something.
But when he got home that night, his wife told him that she was doing Seth on Wednesday and asked him when he was doing. Shepard cracked that the situation was the show's first time ever to have a guest who has been 'wife-bumped'.
Dax Shepard and his wife Kristen Bell's relationship
Shepard's relationship with his wife is in great terms. The pair dated for six years before tying the knot on 17th October 2013. Their wedding ceremony took place at the Beverly Hills County Clerk's office.
Image: Kristen Bell and Dax Shepard
Source: Pinterest
They have two adorable daughters, Lincoln Shepard and Delta Bell Shepard.
Also, Read - Chips Premiere: Dax Shepard says wife Kristen Bell is his favorite actor.
Dax Shepard and Kristen Bell marriage secret
The secret to Shepard and Bell's long-lasting marriage is 'therapy'. They visit marriage counselor whenever their relationship gets rough.
Shepard revealed that the couple visited the counselor for the first time to find out their arguing pattern and when to stop. He advises that prevention is better than a huge explosion in a marriage.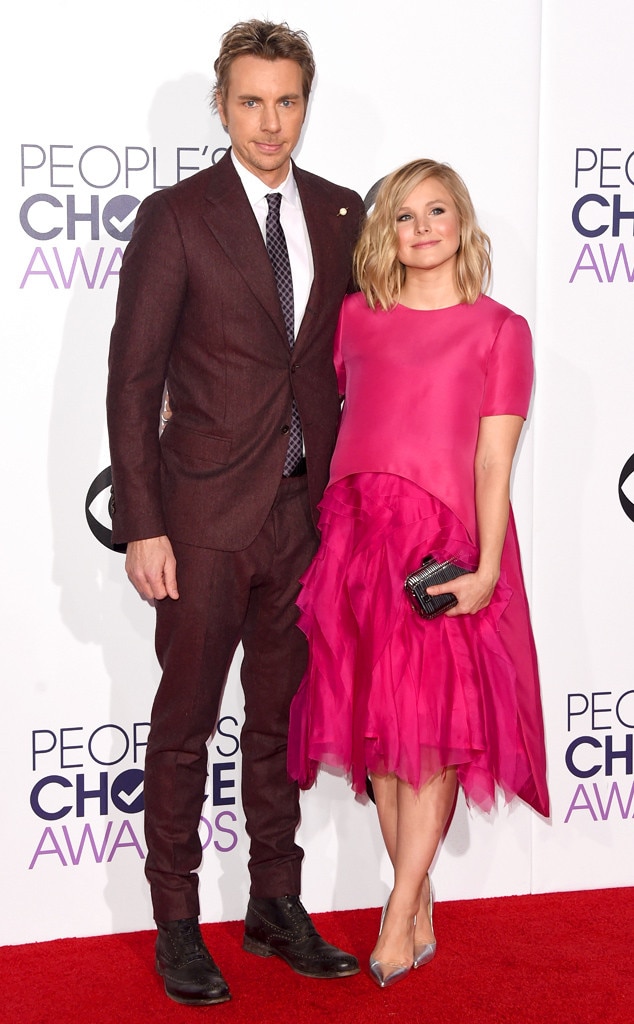 ?Kristen Bell and Dax Shepard
Source: E! online
The understanding level between Shepard and his wife seems to be in great terms. Bell opened up in an interview by saying that whenever the pair is wrong, they both take the responsibility. She also finds comfort to work with Shepard as he is his husband, she trusts him and she loves spending time with him.
Kristen Bell and Dax Shepard
Source: Daily Mail
Although Kristen Bell bumped Dax Shepard on 'Late Night with Seth Mayers', he doesn't seem to be offended by it. The way Shepard explained the whole situation to Meyers, we found it really hilarious and so did Meyers.
We hope Bell and Shepard's married life remain as healthy as it is now, forever. Best of Luck guys!!